The children love nothing more that a muddy good adventure. They love exploring outdoors and having the freedom to run and jump and climb. One of our favourite places to do this is The Crocky Trail in Cheshire. We've spent many an action packed day here over the last couple of years and we are massive fans.
The best thing about The Crocky Trail is the fact that it takes play and adventure back to basics. It's good old fashioned muddy fun.
Don't get me wrong, we love brightly coloured flashy play centres as much as any family, but for outdoor fun, this is one of the best places we've ever been as a family.
So what's it all about?
It is described as the brainchild of Cheshire farmer, Edward Walley who designed the trail to give kids of today a slice of the magic he enjoyed in his childhood.
Ed says that when he was growing up there were neither the video games nor the worry that parents of today face when letting their children outdoors, so he was allowed to run free in the fields that surrounded his house and play games in the woods, using his imagination to have fun and play with his friends. That was the inspiration for the Crocky Trail.
The Crocky Trail provides children with good old fashioned fun and allows them to play in a way that many children simply do not have the opportunity to do so today.
This half term there were loads of new activities and rides, which was lovely to see. The little boys LOVED building stone towers – such a simple idea but so engaging and right up their street at the moment. They also spent ages digging in the sand and sat on the metal diggers.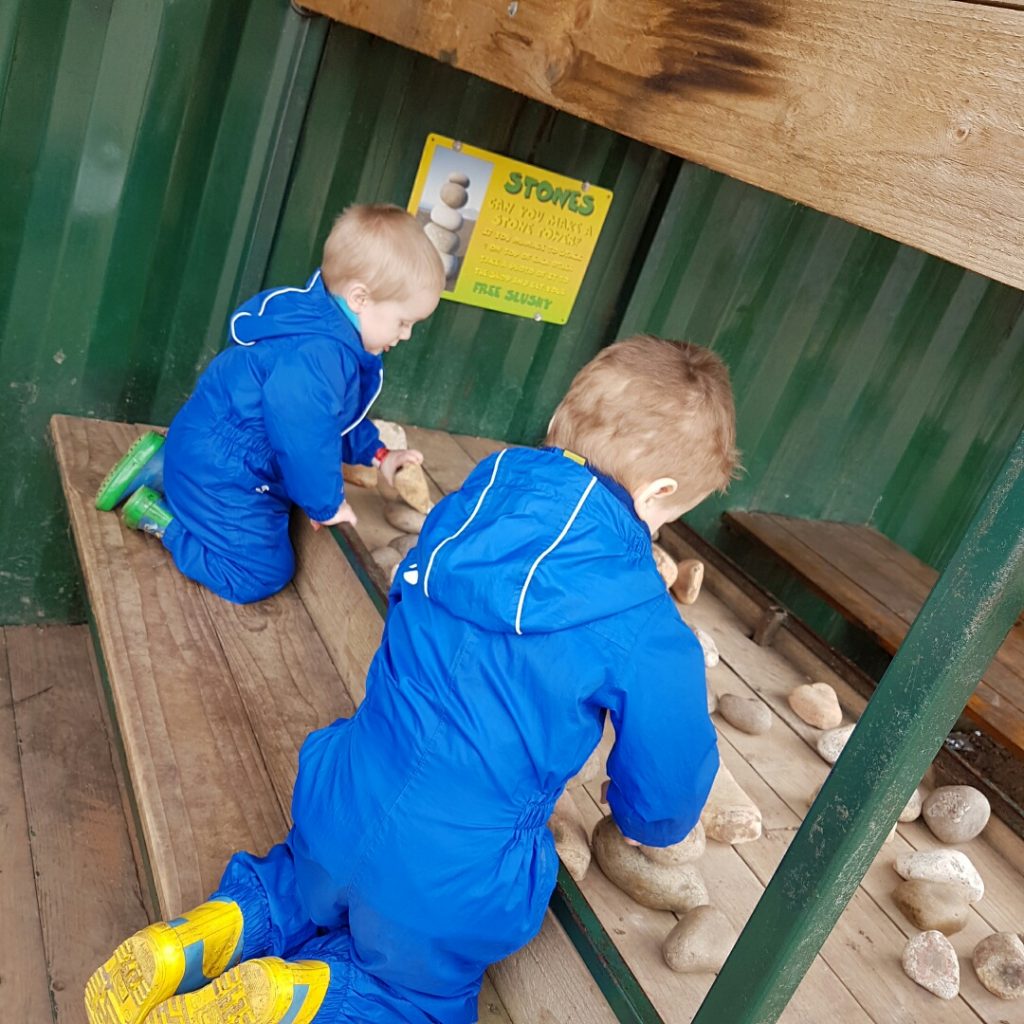 Muddy good fun
The big kids love all the slides, and they were big fans of the new it's a knockout, which they spent loads of time on. All the children love the trail, which goes around the edge of a huge field and involves water, balance, rope swings and bridges. They also enjoyed climbing a few trees along the way as well.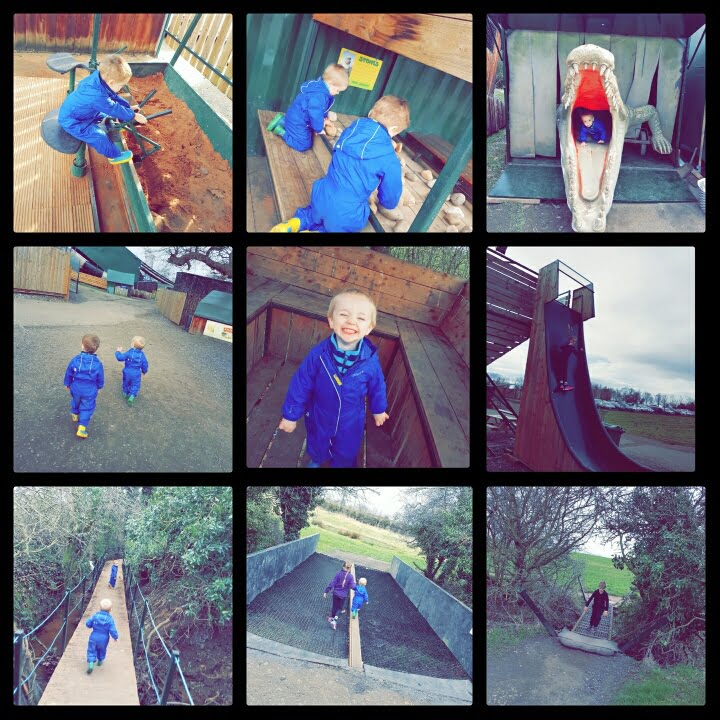 Making improvements all the time
There was a fantastic new eatery that has popped up since our last visit – a real bonus I think, and much needed. They seem to be constantly developing the site and improving things for families which is brilliant to see and just makes us even more keen to visit.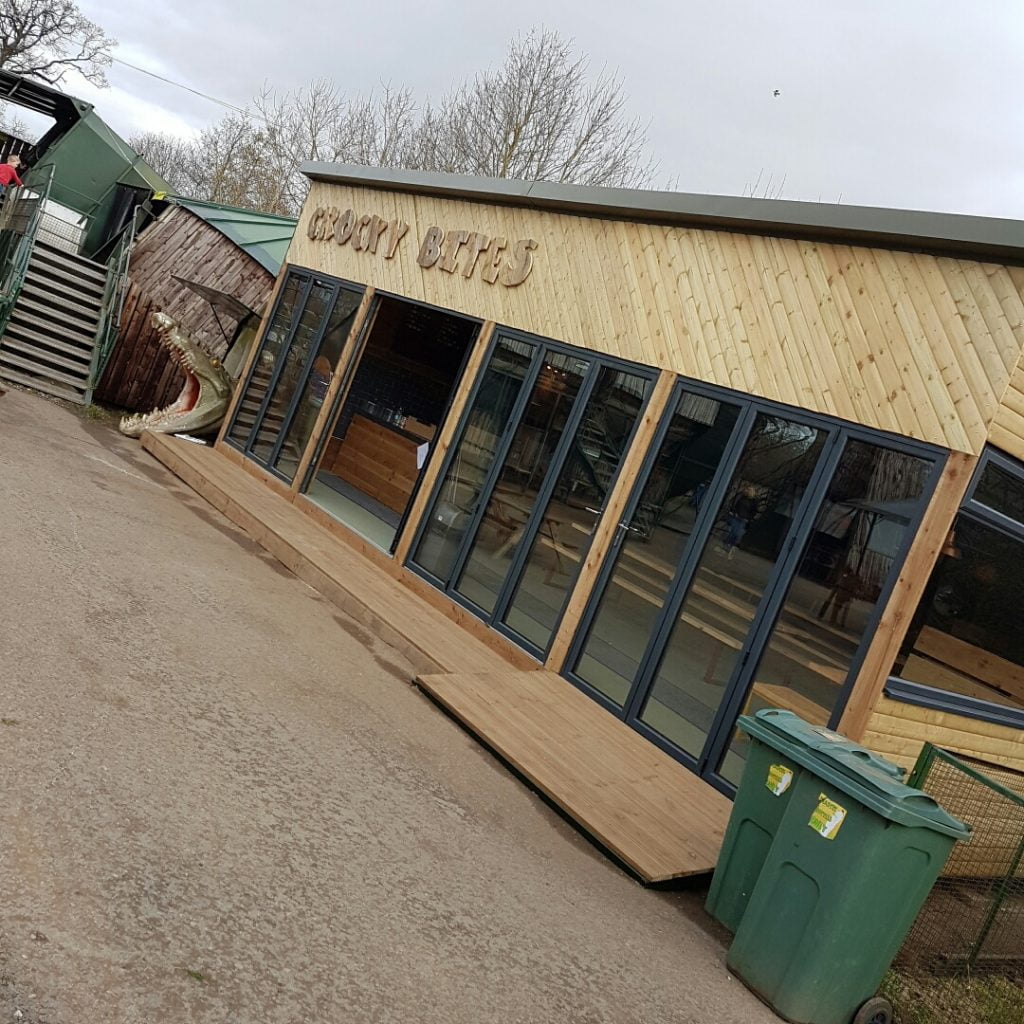 They staff are always so helpful and it's the kind of place you'd struggle to come away from without having had a great time. We will certainly look forward to heading back again in the next school holiday. It's the kind of place that is great on a hot day but also lots of fun if it's really muddy too!
Have you been? Do you think your children would enjoy exploring?