I've always loved a good brunch. I've never really been into the full three meals a day, so brunch sorts that out.
Last week, ahead of the weekend we had a lovely brunch cooked by Norbert Klosowski from La Belle Assiette.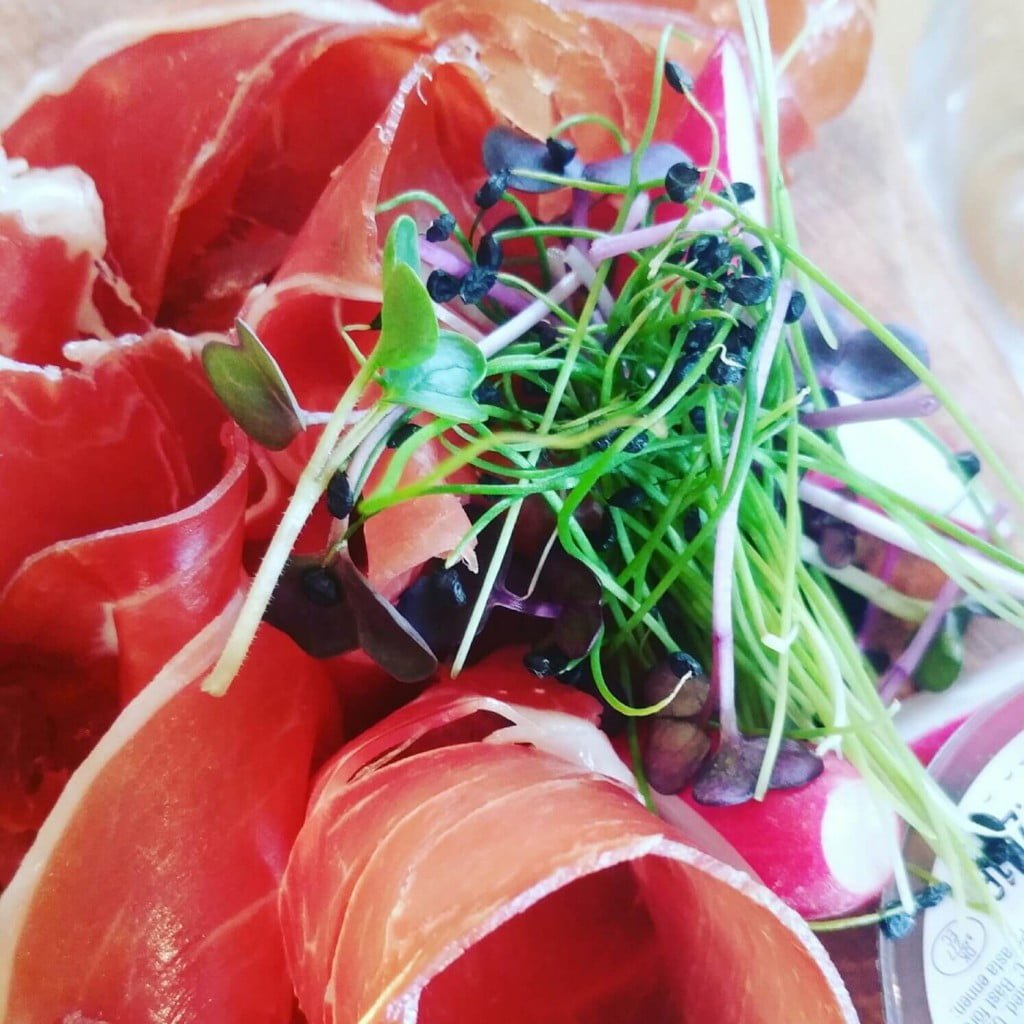 He prepared a glorious scrambled egg brunch, with an array of accompaniments including: smoked salmon; parma ham; cooked tomatoes; garlic mushrooms; cheeses and muffins;  all enjoyed with a couple of glasses Pom Wonderful pomegranate juice.
If you haven't heard about the benefits of Pom Wonderful I urge you to check the juice out for yourself, available to purchase in most supermarkets, it is pricey, but if your health comes first you might think it's worth it, plus it tastes really good too so that's an added bonus. By simply swapping your usual coffee for a glass of POM Wonderful 100% Pomegranate Juice you could be consuming polyphenol antioxidants, vitamin C, vitamin K, fibre, potassium, foliate, copper, iron, calcium.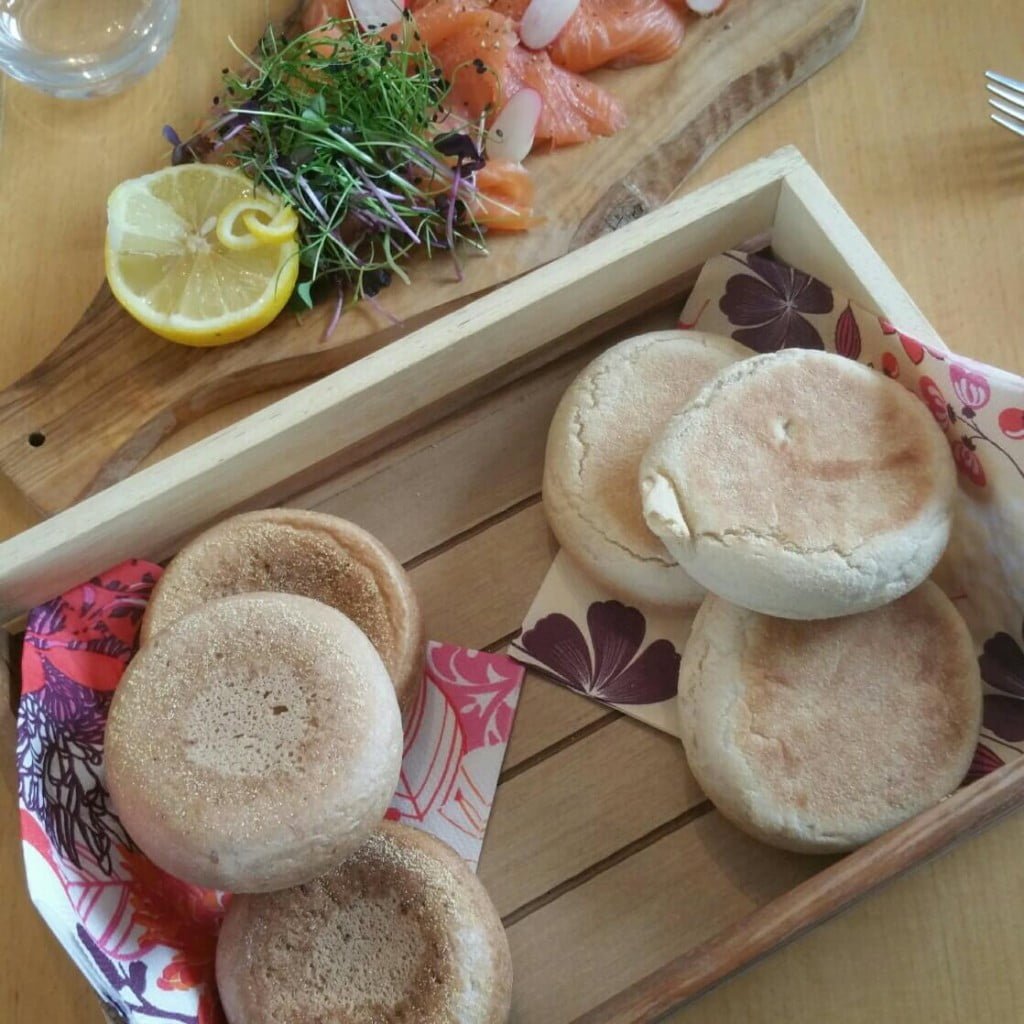 The juice really complimented the beautiful brunch and I didn't do a thing!
It's a little bit odd to return from a preschool collection and see a chef cooking in your own kitchen –  far from an everyday occurrence, however I have to say the whole experience was truly wonderful.
If you ever want to hire a chef for a special occasion, for example a birthday get together, anniversary or dinner party, I really recommend chef Norbert Klosowski and La Belle Assiette experience.
There is absolutely no hassle factor. He arrived at the time agreed, set up with all the ingredients, prepared the most amazing meal and even tidied everything away afterwards. Everything is done for you, something I'm not used to, but a wonderful experience all the same.
What would be your ideal brunch menu?
I'm so excited to be able to offer one of you lucky readers a brunch of your own for two, cooked by one of La Belle Assiette chefs, in the comfort of your own home.
UK entrants only please and the winner much book their brunch before 1st July 2017.
Win brunch for two cooked in your own home by a professional chef