National Coding Week
It was National Coding Week last week and to celebrate, we've partnered with Learning Resources, a brilliant company specialising in educational toys, helping children to develop a love for learning. Have you heard of them?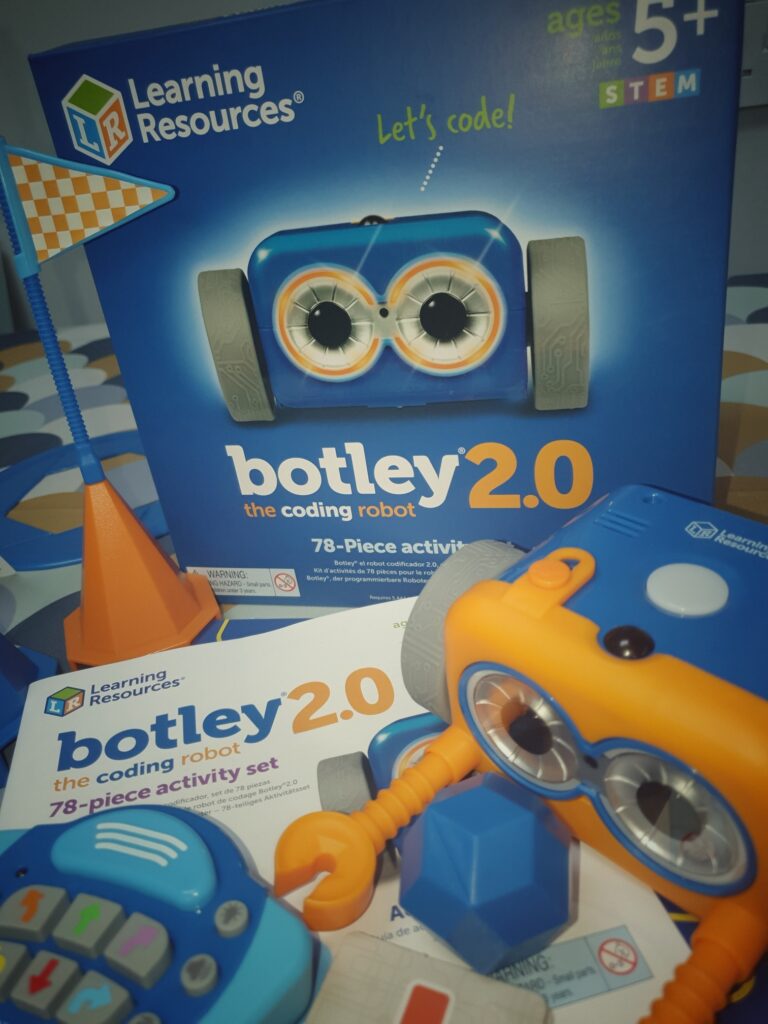 I actually bought quite a few things from them during the home-schooling period this year. They have all sorts of wonderful educational games, toys and resources.
Children's TV celeb, MaddieMoate has been supporting coding week and the launch of Botley 2.0. 
Botley® 2.0 Activity Set
We've been sent a Botley® 2.0 Activity Set – the next generation of coding robot from Learning Resources to try out with the children. This robot is designed to offer an introduction to coding to children (and their parents if they don't code themselves).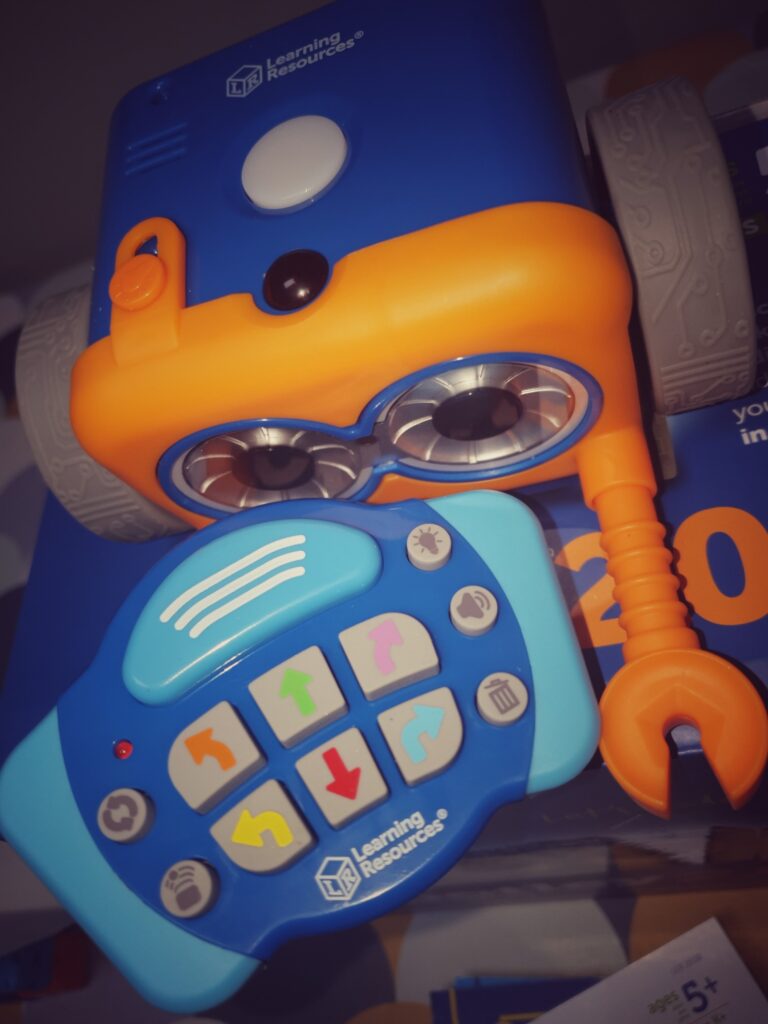 A parent's perspective
From my point of view coding is and has always been a foreign language. Helping the boys set up Botley and play with him has helped simplify things hugely for me. In particular using the secret codes.
My partner is less impressed with Botley, but for him coding is basically his first language, there's nothing he can't code, so it's a very different perspective. Having said that, he did comment that toys like this are huge progress given that nothing like this existed when we were children.
In short, this toy is a great introduction to coding.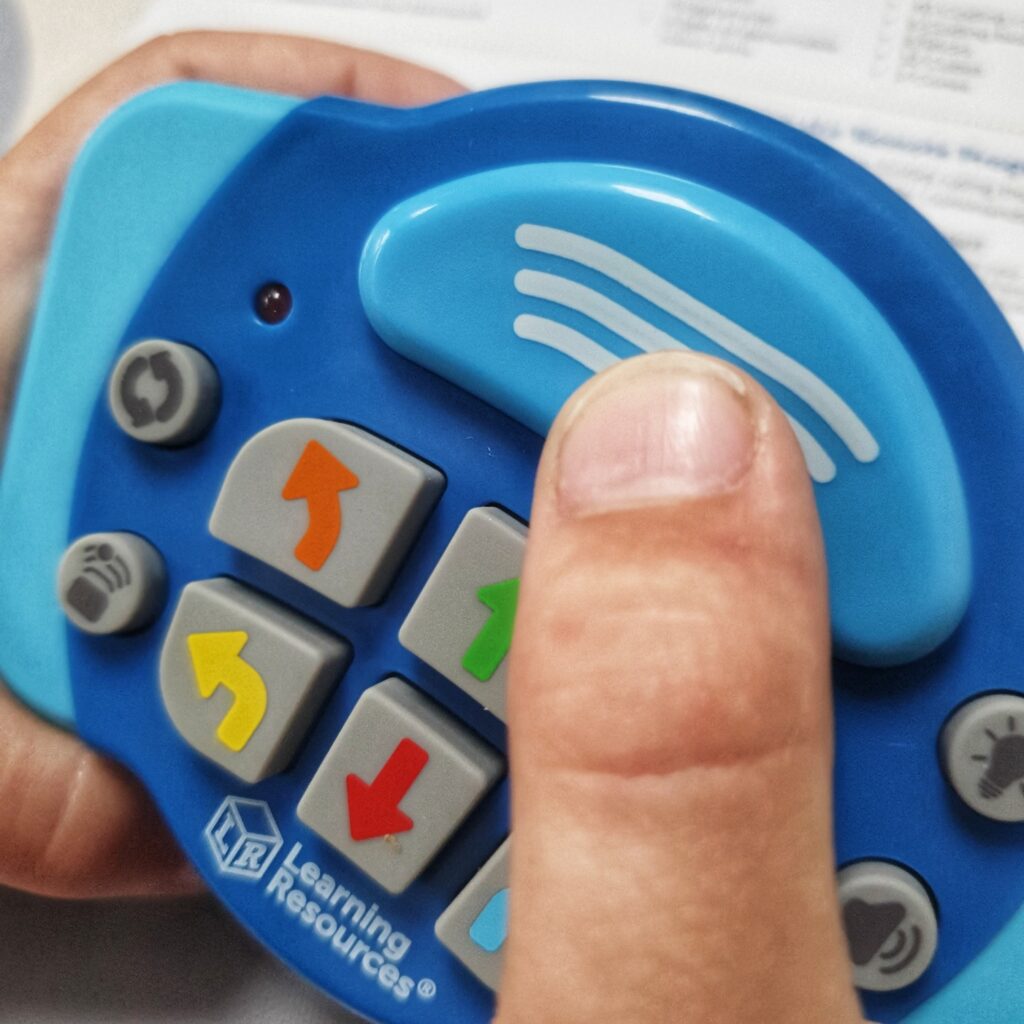 A child's perspective
The little boys loved Botley instantly. They impatiently waited whilst I tried to locate the correct batteries for both the control device and Botley himself.
After going through the instructions with me step-by-step, they couldn't wait to get started, enjoying piling up obstacles and either crashing Botley into them or getting him to expertly weave in and out of cones and cubes.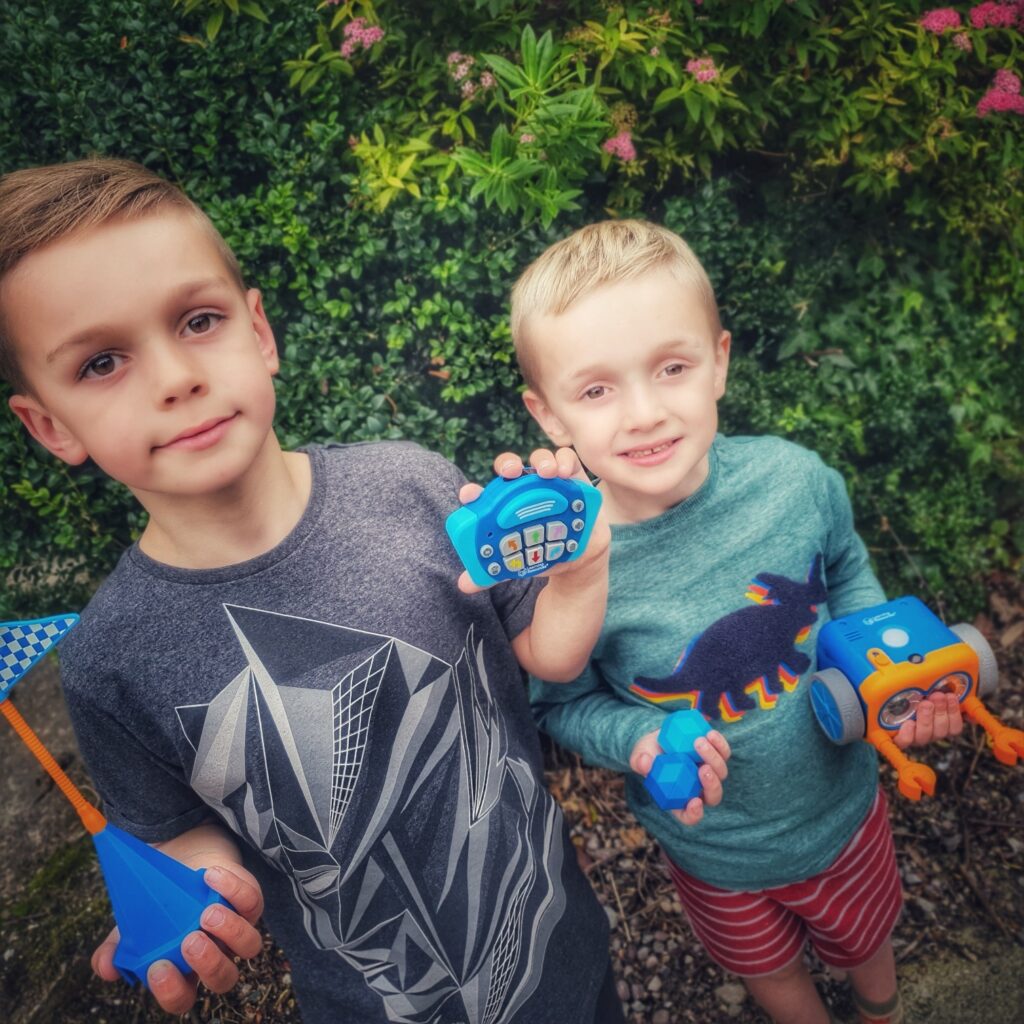 Their favourite thing to do however, was to go through the secret codes and turn Botley into a dinosaur, police car and even a frog. They also liked the shark code, although couldn't seem to get this to work the same way each time – possibly misreading the code perhaps, I'm not sure.
In general they found Botley easy to operate and control and loved the fact that you can programme up to 150 instructions at one time.
They also like the fact that Botley 2.0's eyes light up and you can change the colour, too. You can also turn off the lights and watch Botley 2.0 put on a light show and dance to the beat – very cool!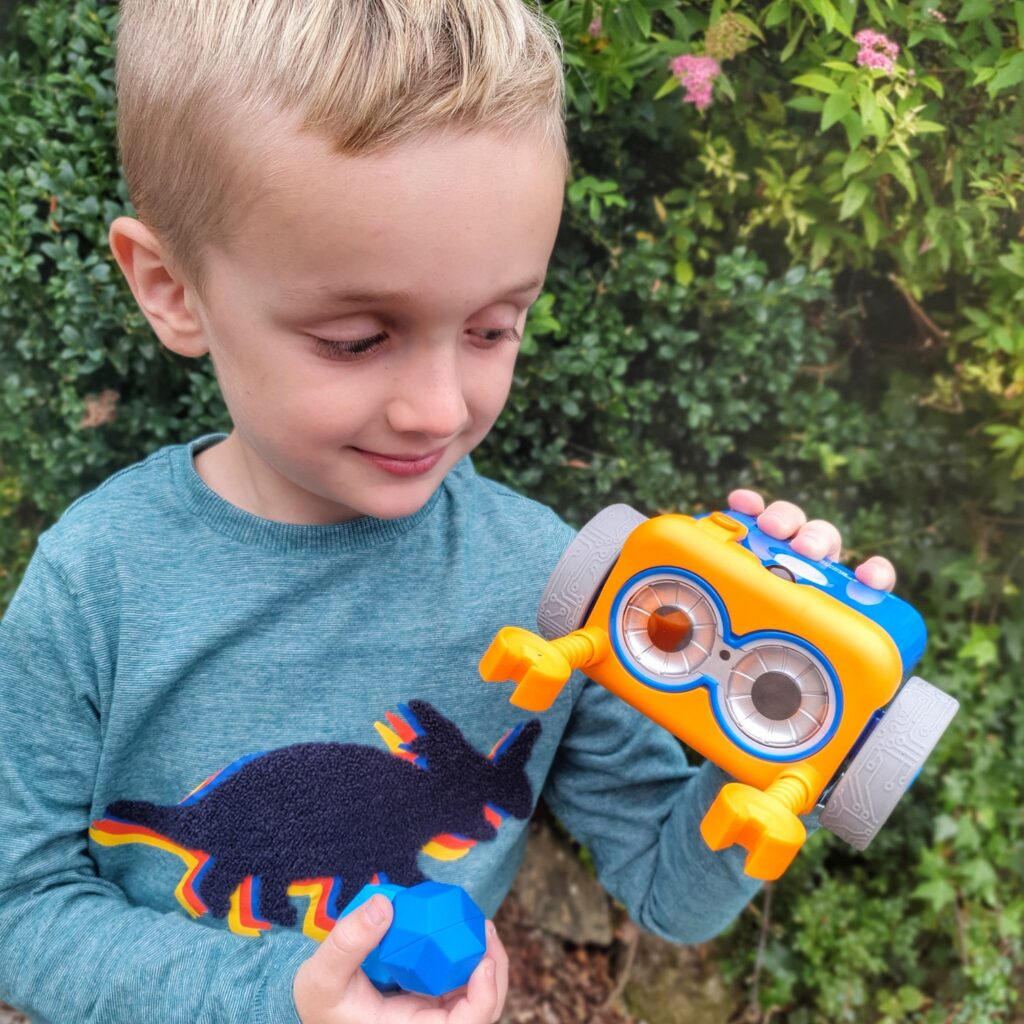 Learning Resources have a brilliant selection of coding toys as well as some fun screen-free coding activities you can do here and here. Visit Learning Resources for more information: www.learningresources.co.uk