Time is precious. We should really not be quite so careless with it, and yet we all waste it.
"How did it get so late so soon?"
― Dr. Seuss
You probably roll your eyes when you hear people say "make every second count", "treasure every moment", "don't waste your life" – but I'm afraid, few people realise how true these statements are.
I consciously try to do this every day. That doesn't mean it's easy, I have to constantly remind myself, despite having had so many examples of how fleeting life is. Is this something you do? Or are you guilty of not fully embracing each day?
The New Year brings with it a certain degree of motivation that perhaps people do not always feel at other points of the year. Given this, I wanted Mummy Fever readers to feel empowered to jump into something new. To make your time count.
"A man who dares to waste one hour of time has not discovered the value of life."
― Charles Darwin
How about a fancy new watch to inspire you to move forward with whatever challenge you have set yourself?
ADEXE Watch London know a thing about self-expression and empowerment. They distinguish themselves from the massess, by producing watches that have traditional quality and luxury, but with a more contemporary minimalism. If you aren't interested in what other people are doing/wearing and are more focused on being more non-conformist – you'll love this brand.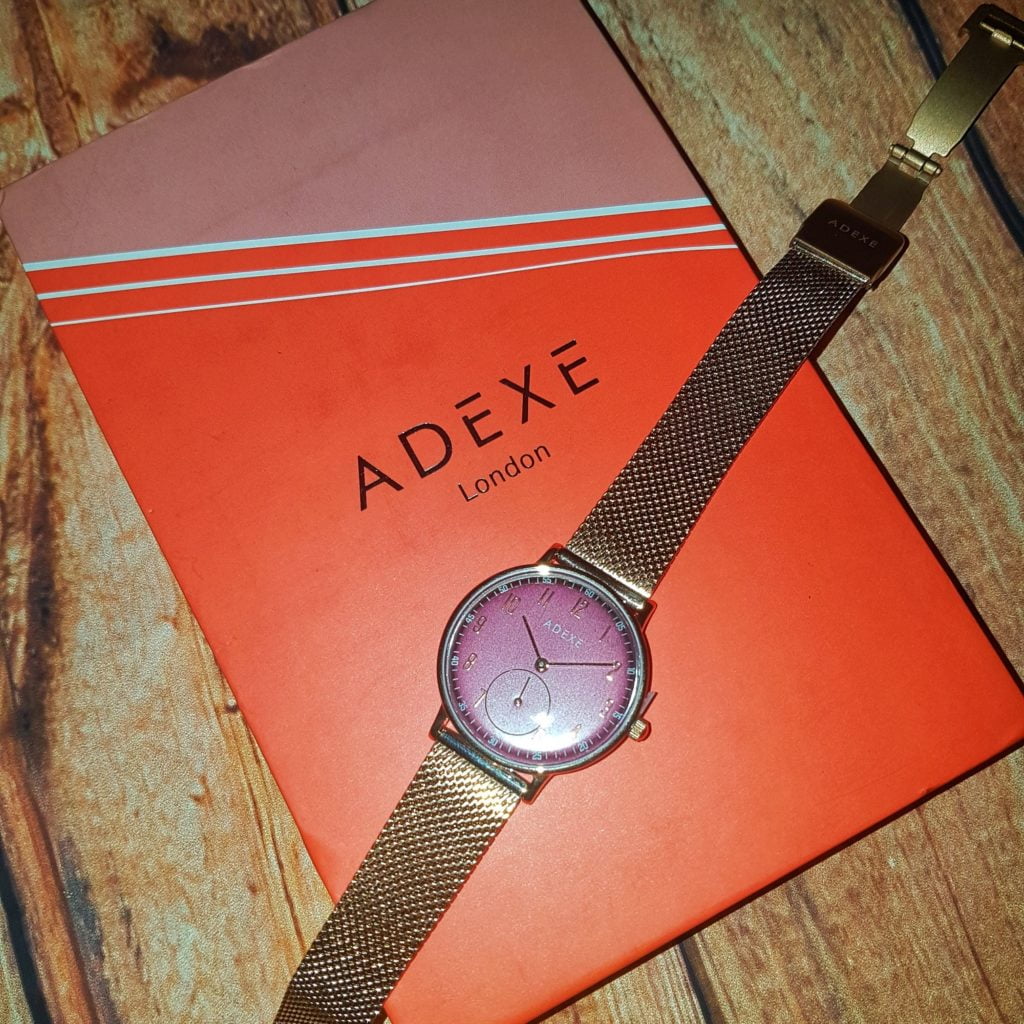 I think there are tons of lovely Adexe watches that all look super stylish and individual, without being over the top.
"You may delay, but time will not."
― Benjamin Franklin
If you like the look of these too you can get a 15% off discount by using the code MUMMYFEVER15 at the checkout.
Wait though, just hang on a second, there's more. You also have the chance to win (subject to availability) the watch of your choice from Adexe. I know, ace isn't it?
All you need to to is complete the easy widget below, before 31st January 2019.
Good luck – UK entrants only please.
Win an Adexe watch of your choice
Terms and conditions:
Giveaway will run until January 31st.
There is one prize to be won.
The prizes are non-transferable and no cash alternative is offered.
This giveaway is open to UK entries only.
Entrants must be age 18 or over.
Data controller for the purposes of this giveaway is Mummy Fever. Your details will not be used for any other purpose than selecting/informing a winner.
Winner's details will be passed to ADEXE, who are responsible for sending out the prize.
All entries will be checked.
The winners will be chosen at random from valid entries after the closing date.
The winner will be informed by email.
Failure to respond within two days may result in a new winner being drawn.
Once drawn, the winner's names will be displayed on this blog post.
Your choice of watch is subject to availability.
Entry into the giveaway will be deemed as acceptance of these terms and conditions