Music is one of those things that seems to bring people together. You only have to see the effect a particular song or 'anthem' has on people, or the big benefit concerts we've seen around the world, to know that something magical happens when music is played.
All our children seem to be really musical, they all love to sing and dance, I get constant song requests on the school run and everyone loves to dance around at home. They often have a dance off before bathtime and in the holidays, there's even more musical expression.
Our big girl plays the guitar, flute and is also learning the keyboard and is frequently found singing and writing music. It's lovely to see. Any opportunity she is up on the stage, and the boys are starting to love it too.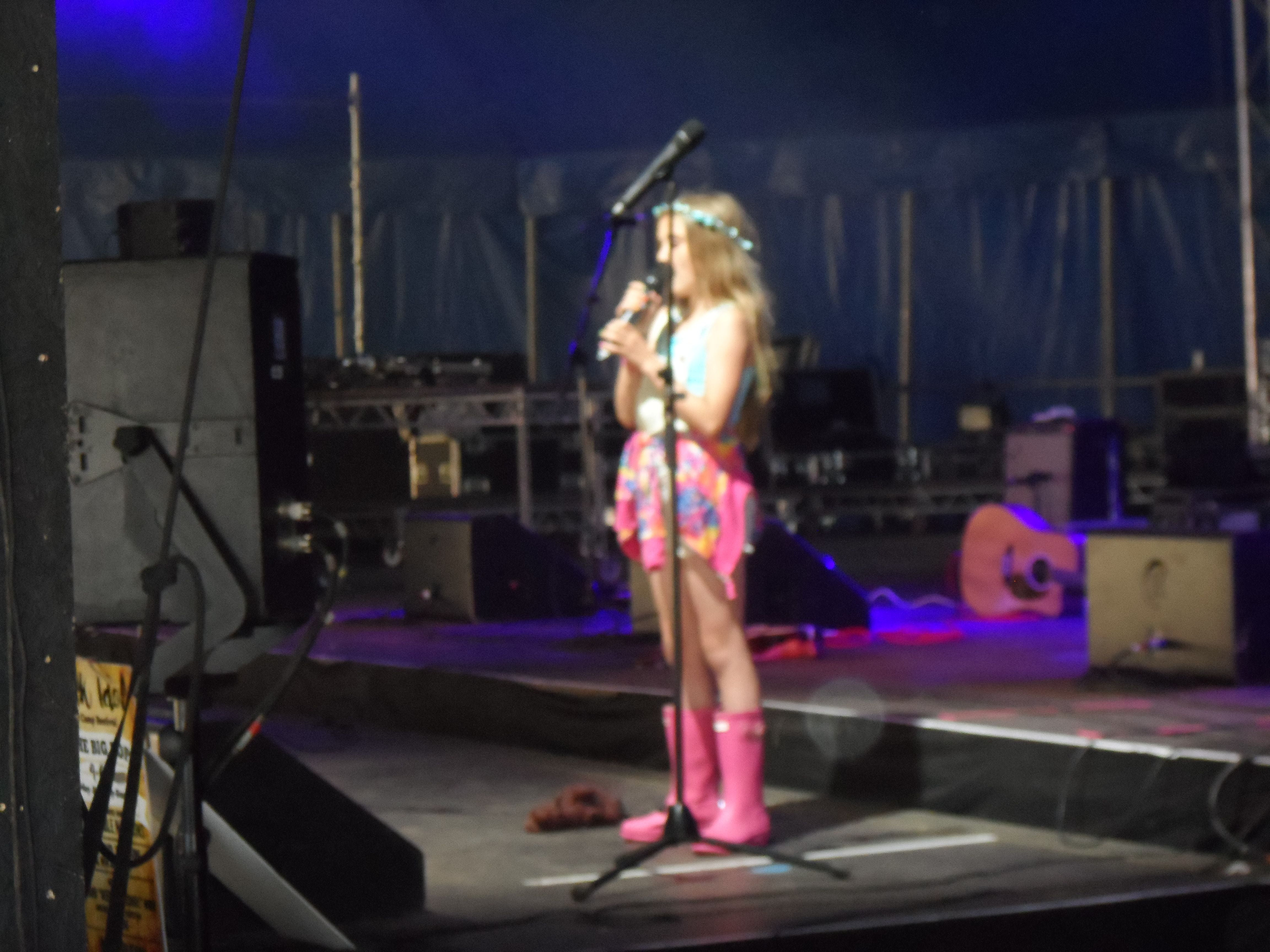 When I think back, as babies none of them were 'quiet' and their play often involved banging things or dropping things, hearing a noise and dropping it again. They all loved to bang a spoon on a pan and were all fascinated by the sound of rain on the car or conservatory roof.
We've had a range of musical toys over the years and they've certainly never needed any encouragement to play with toys that make a noise. They also have music or a story when they go to sleep at night.
There are lots of documented benefits of musical toys including, brightening mood, boosting cognitive skills, and also language skills. Research shows that young children respond to the rhythm and tempo of music and actually find it more engaging than speech itself. Findings by the University of York showed that: "The better the children were able to synchronise their movements with the music, the more they smiled. It remains to be understood why humans have developed this particular predisposition."
Exposing a baby to music at an early age plays a crucial role in the development of their learning abilities. Singing songs can teach children about how language is put together and when you sing, words and phrases are slowed down and are easier for your baby to understand.
Hape have created a range of musical instruments for babies and toddlers that will enable your little ones to play, clap along, pick up rhythms or sing their favourite songs.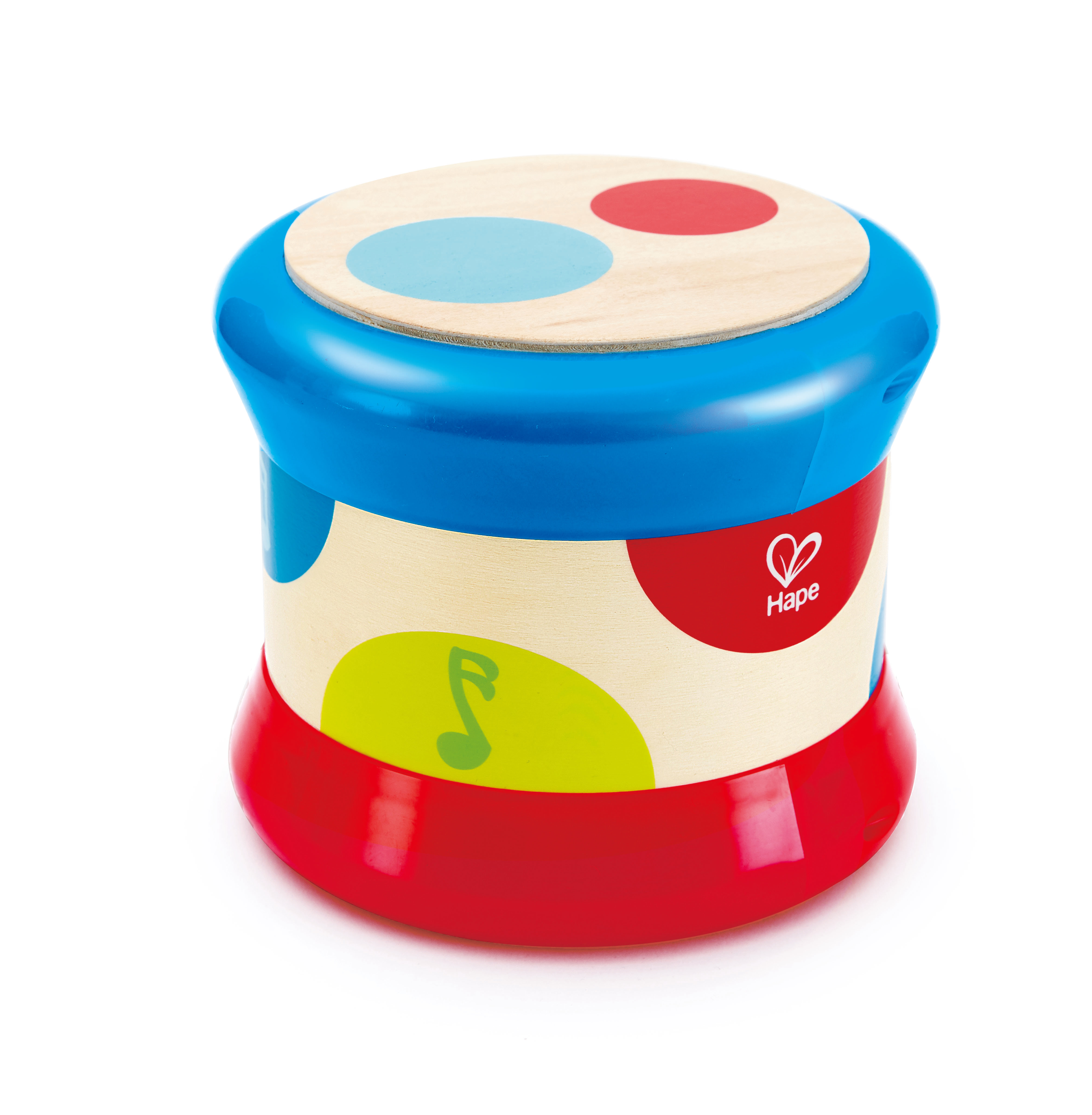 The Hape Baby Drum – £21.99 – is available from Amazon . Bright and interactive, this drum makes funky beats and music by taping the coloured circles. You can encourage your baby to crawl by rolling the Baby Drum, which will activate the sweet music and colourful flashing lights. Your baby can experience the wonder of music and the joy of rhythm from a very early age. Suitable for children from 6m+.
The Hape Shape Sorter Xylophone – is £26.99 – available from Amazon. A xylophone, can teach a child about different tones and pitches of the instrument; stimulating their mind on a completely different level to an ordinary toy as they learn the different notes of each key. It's lovely to see the reaction on a child's face as they make their own music.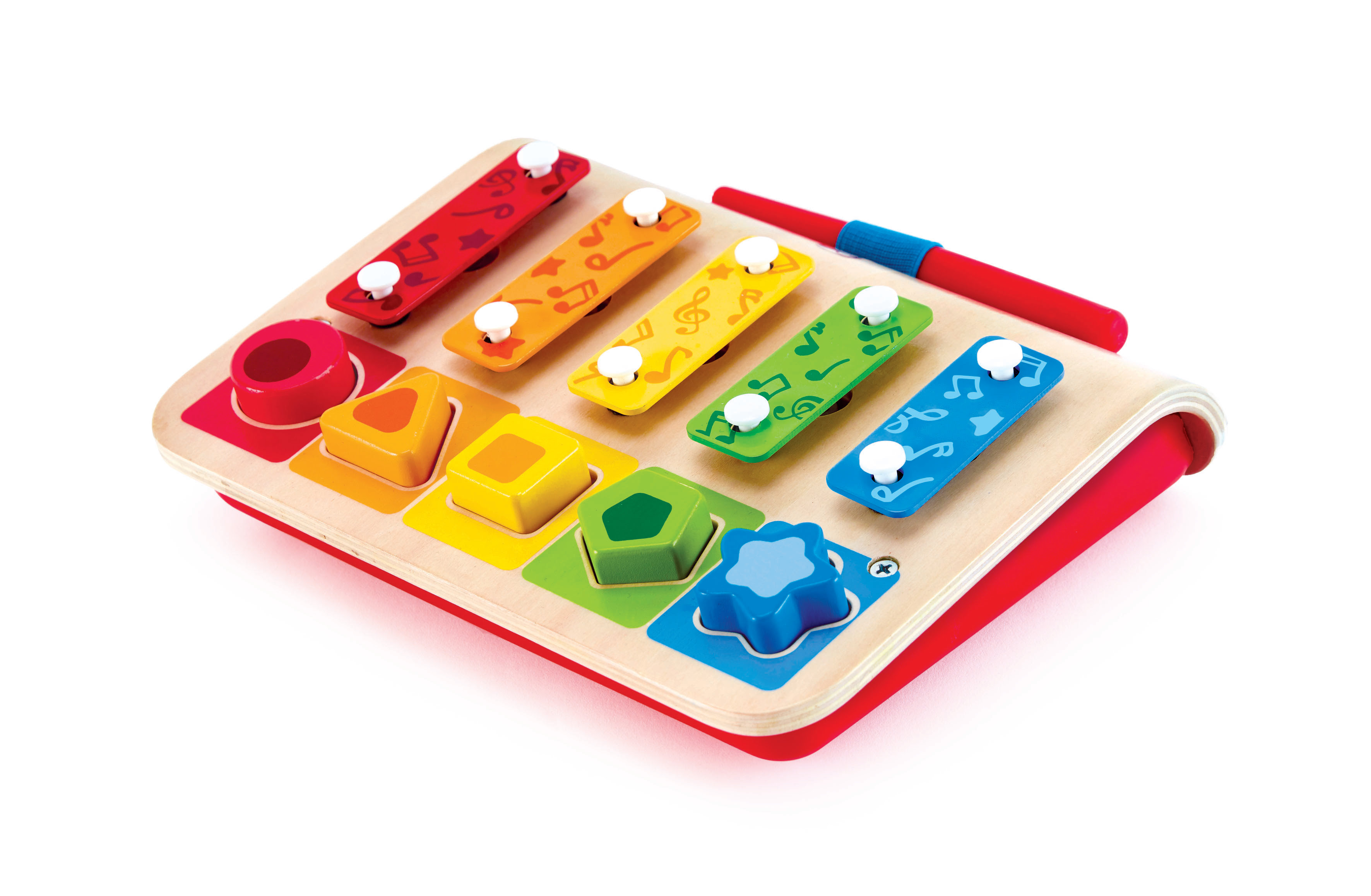 Hape's beautiful, traditional toys are only made using water based paints and they test each design rigorously, through safety and quality control to ensure that you only get the best for your little ones. We have quite a few of their toys, their train sets are stunning and the jungle set comes with a musical element as well.
It doesn't take a lot of effort to get your children to play with toys that create a lot of noise, but imagine if you could help create the next big singer songwriter or musician by encouraging your little ones to play with a musical instrument and express themselves through music.
Do you have musical children? What musical toys do you have to encourage them?