Omega-3, we are always being told we need it, but why exactly? Also, is there any way to get the goodness, without the fishy aftertaste from supplements? If you are someone who has plenty of oily fish in their diet, you might not be too concerned, but if you are one of the many people who don't eat fish, or the 'right' fish, and you can't cope with the supplements, what else can you do?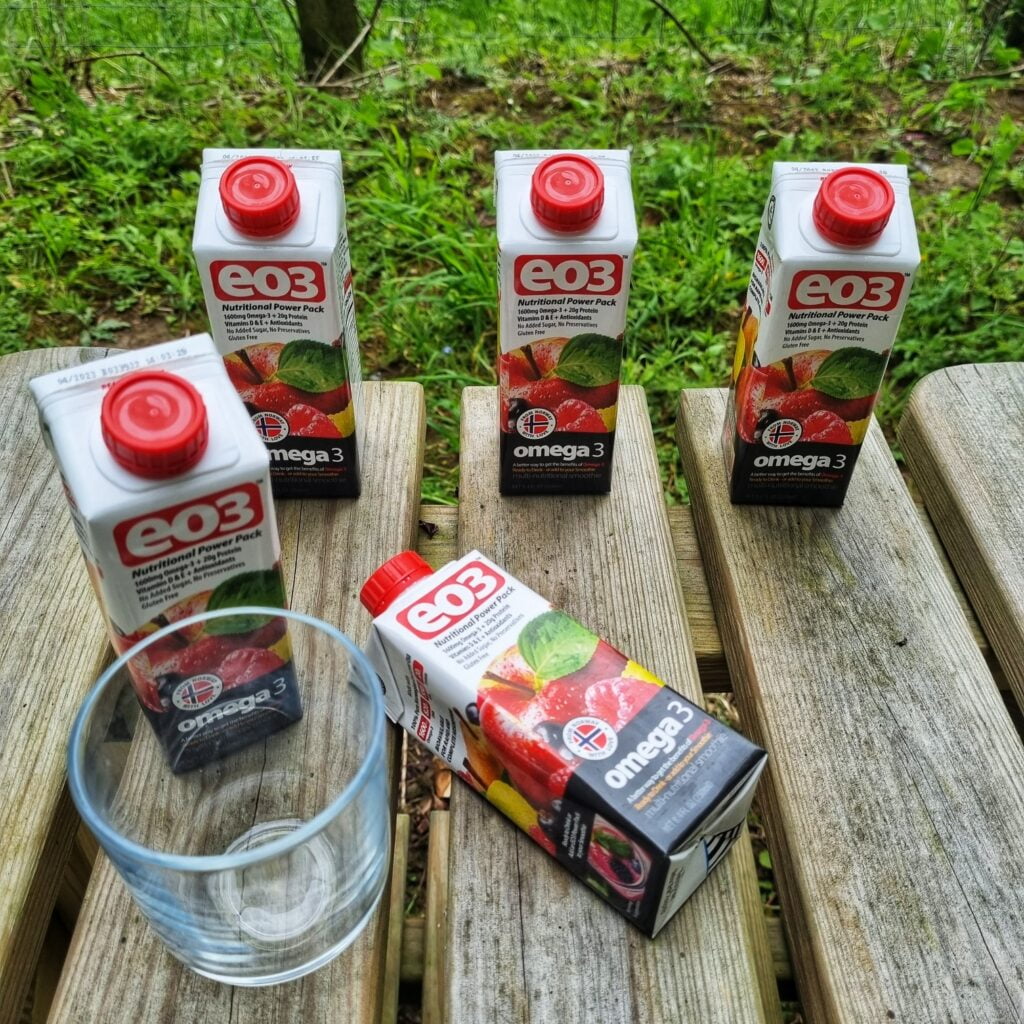 Omega-3, why do we need it?
There are so many reasons why you should boost your intake of Omega-3, but here are just a few of them. It supports eye health, something that is important in every stage of life. It supports brain health, which becomes increasingly important as we age. It also fights inflammation, making it an all round protection against a range of diseases and problems, as all disease stems from inflammation in the body, so we want to keep this as low as possible.
Omega- 3 is also good for your skin, alleviates menstrual pain, reduces asthma in kids, improves the symptoms of ADHD in kids, and can help fight Alzheimer's.
Plenty of reasons right there to make sure you and your family get plenty!
The problem with Omega-3 supplements
I've tried quite a few Omega-3 supplements over the years. Many of them come in large capsule form and can be really hard to swallow. You can get smaller ones but both sizes often leave a bit of a fishy aftertaste, which can be a bit unpleasant hours after you've taken the supplement.
You can get liquid supplements which obviously children can have too but I would say in terms of flavour they are much worse and it's almost impossible to get kids to happily take these.
How can E03 give you the goodness without the aftertaste?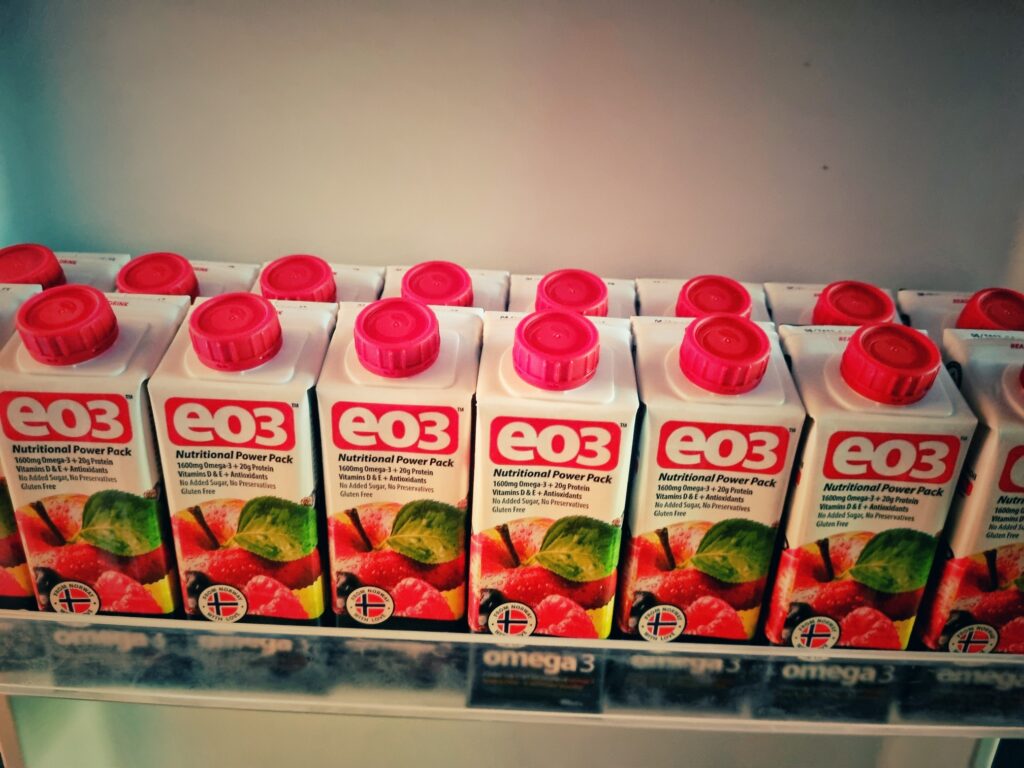 I've recently discovered E03 a multi-nutritional smoothie which makes taking Omega-3 super easy! These smoothies are gluten free, don't have preservatives, have no added sugar but do have 20g of protein and vitamins D and E for added goodness.
So, what's special about these?
The Freshest Omega-3 Available
Nano-Dispersion Technology
Maximum Absorption
Omega-3 + Protein + Vitamins
100% Pure Norwegian Cod Liver Oil
Ready-to-Drink OR Mix into Your Smoothie
Perfect for on-the-go @drinkeo3 tastes delicious and is easy to add into your daily routine. No nasty aftertaste like some Omega-3 supplements – it just tastes like a fruity milkshake.
The downside
Sadly there is a downside, the price. I absolutely love these smoothies, but there is no way I could afford to buy them constantly for a family of six. In comparison you can pick up Omega-3 supplements quite cheaply. I definitely think it's a case of you get what you pay for and these smoothies are far superior, but cost does have to come into it. If you were just buying for yourself then absolutely I'd get these but at £19.99 for a pack of six, well that's one each for my family, so not exactly sustainable as a long-term health choice. I'm a bit gutted to be honest as everyone in the family loves them.
This is a collaborative article.