Each year tons of toys are scrutinised and voted for, in order to receive the title of 'Toy of the Year'.
Recently, the Wicked Mega Bounce XL was crowned winner of the '2016 Outdoor Toy of the Year' at the London Toy Fair 2016. This costs £20 from Wicked Mania.
This ball is huge and as huge a hit with the whole family! It bounces really well on almost any surface but was loads of fun at the beach.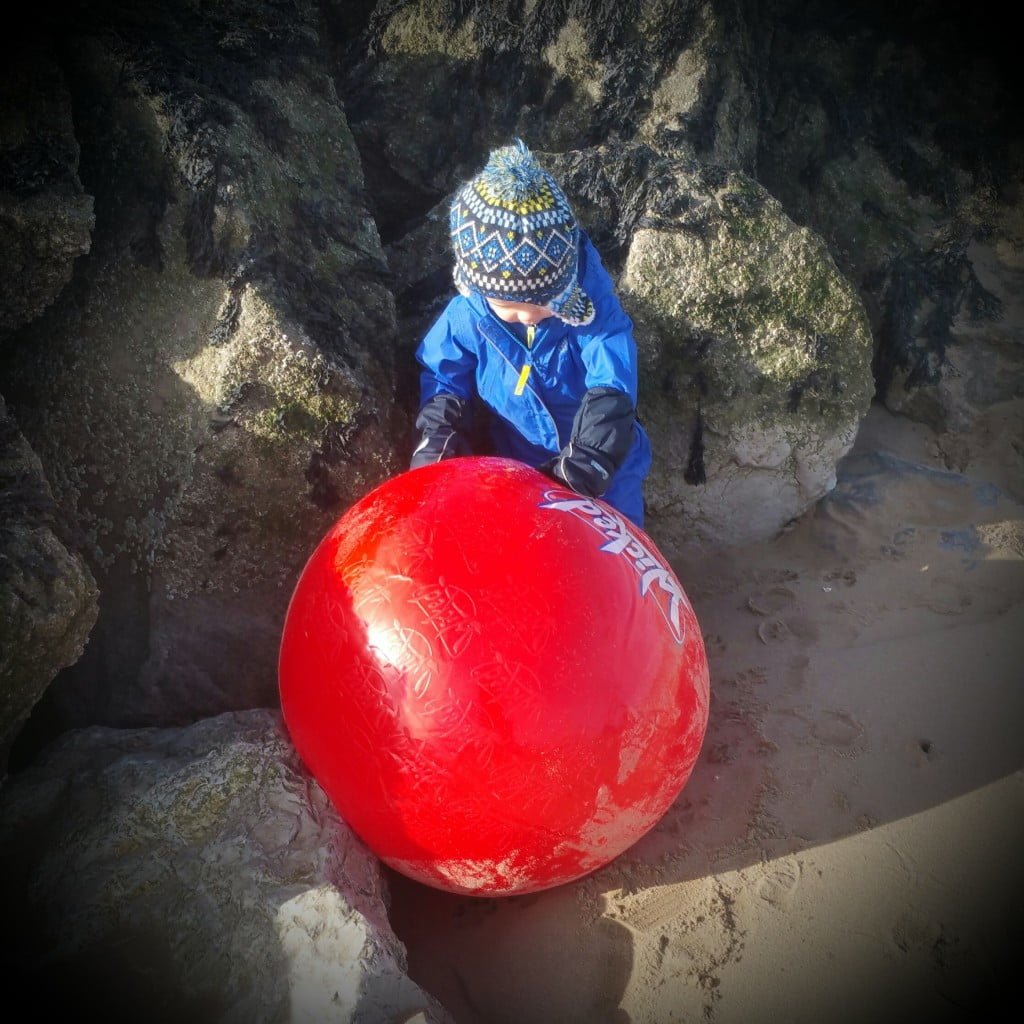 With a whopping 80cm/31inch diameter, you'll be AMAZED at its size. Despite being larger than life, Mega Bounce XL is still incredibly easy to throw and catch thanks to its super grip graphics.
These come in red or blue and each ball comes with its own foot pump. One of the great things about this ball is that even the smallest of children can carry it due to the grippers all over the ball.
Proof that something very simple can bring smiles, laughs and fun!
This extremely durable MEGA ball is perfect for the beach, park or playground and comes with a handy foot pump.
It cleans up really easily and also due to the size and bright colour you can't loose it easily…although beware of other beach go-ers trying to swipe it…I kid you not!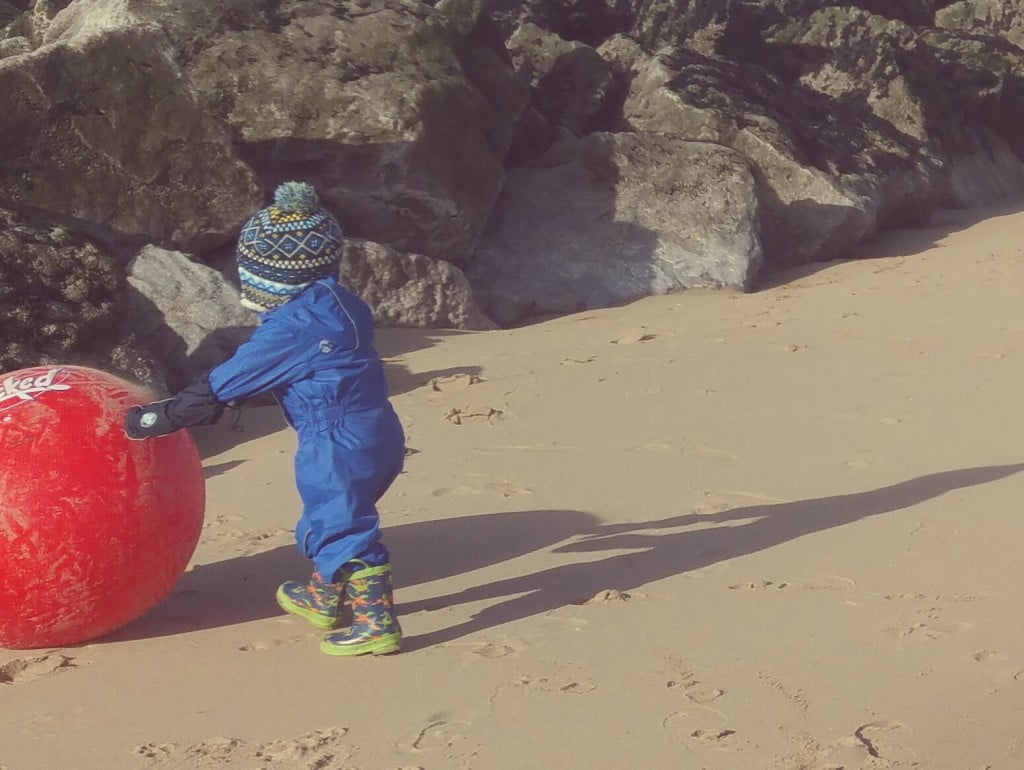 Here is the full lowdown:
MASSIVE 80cm diameter
The world's bounciest inflatable ball
Bounces brilliantly on almost any terrain
Can be enjoyed both inside and out
Easy to throw and catch thanks to easy grip graphics
Extremely durable
Foot pump included
What do you think? Look like something you'd have fun with?