28th July saw the release of Peter Rabbit on DVD. We first saw this movie during the Easter holidays at the cinema. We all loved it, it was one of those inclusive family movies that goes down well with everyone that we come across every now and then – so the release of the DVD is certainly a bonus.
It is one of those movies you can watch over and over, and its a good one to make you smile.
We've been celebrating the release of the movie on DVD by having a Peter Rabbit style hunt in the garden. These two little bunnies have been very busy hunting for Peter Rabbit inspired treasure.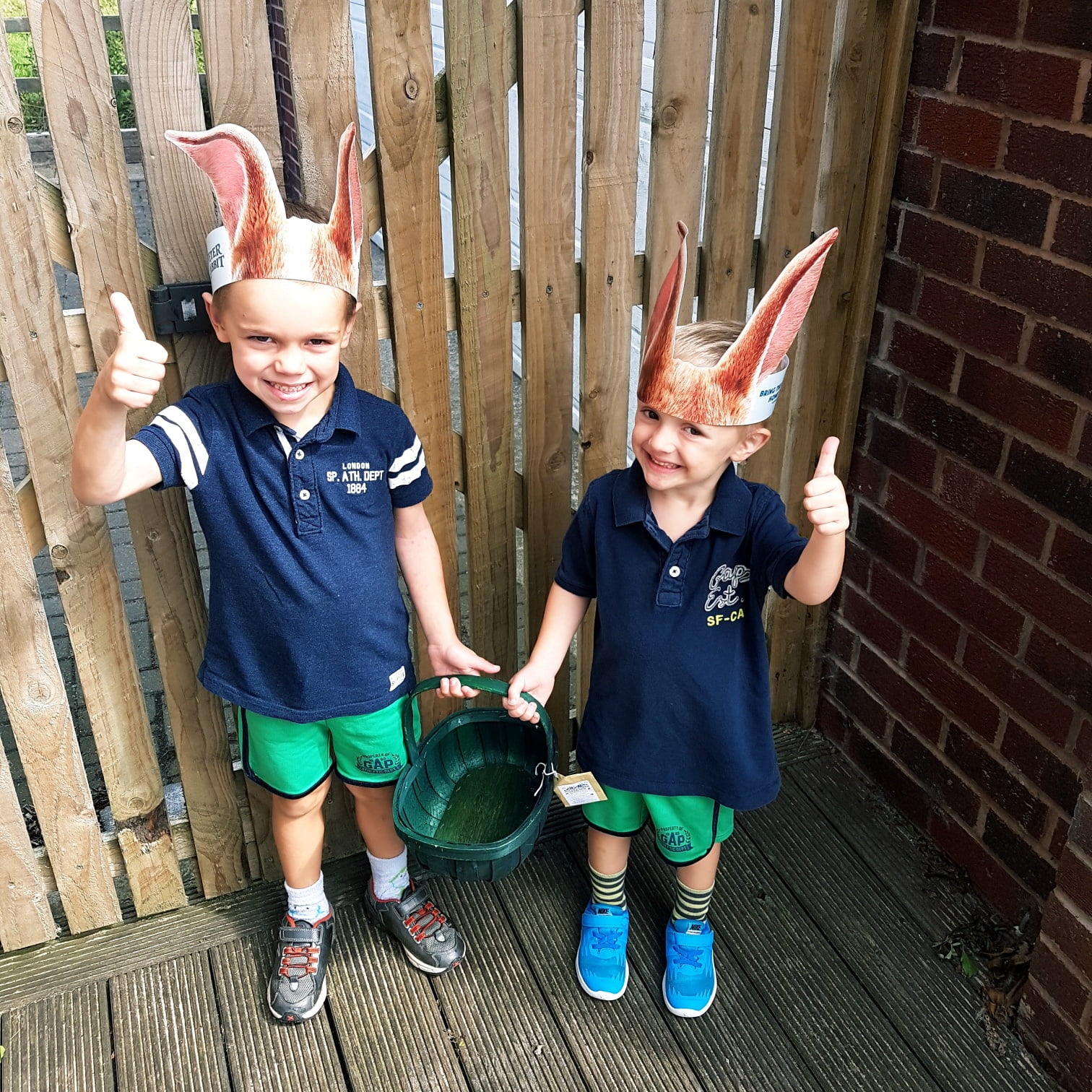 In Peter Rabbit, the mischievous and adventurous hero who has captivated generations of readers now takes on the starring role of his own contemporary comedy.
In the film, Peter's feud with Mr. McGregor (Domhnall Gleeson) escalates to greater heights than ever before as their fight to gain control of McGregor's coveted vegetable garden and the affections of the warm-hearted animal lover who lives next door (Rose Byrne) extends to the Lake District and London.
James Corden voices the character of Peter  and he's spectacular as usual, with Margot Robbie, Elizabeth Debicki, and Daisy Ridley performing the voice roles of the triplets, Flopsy, Mopsy, and Cottontail.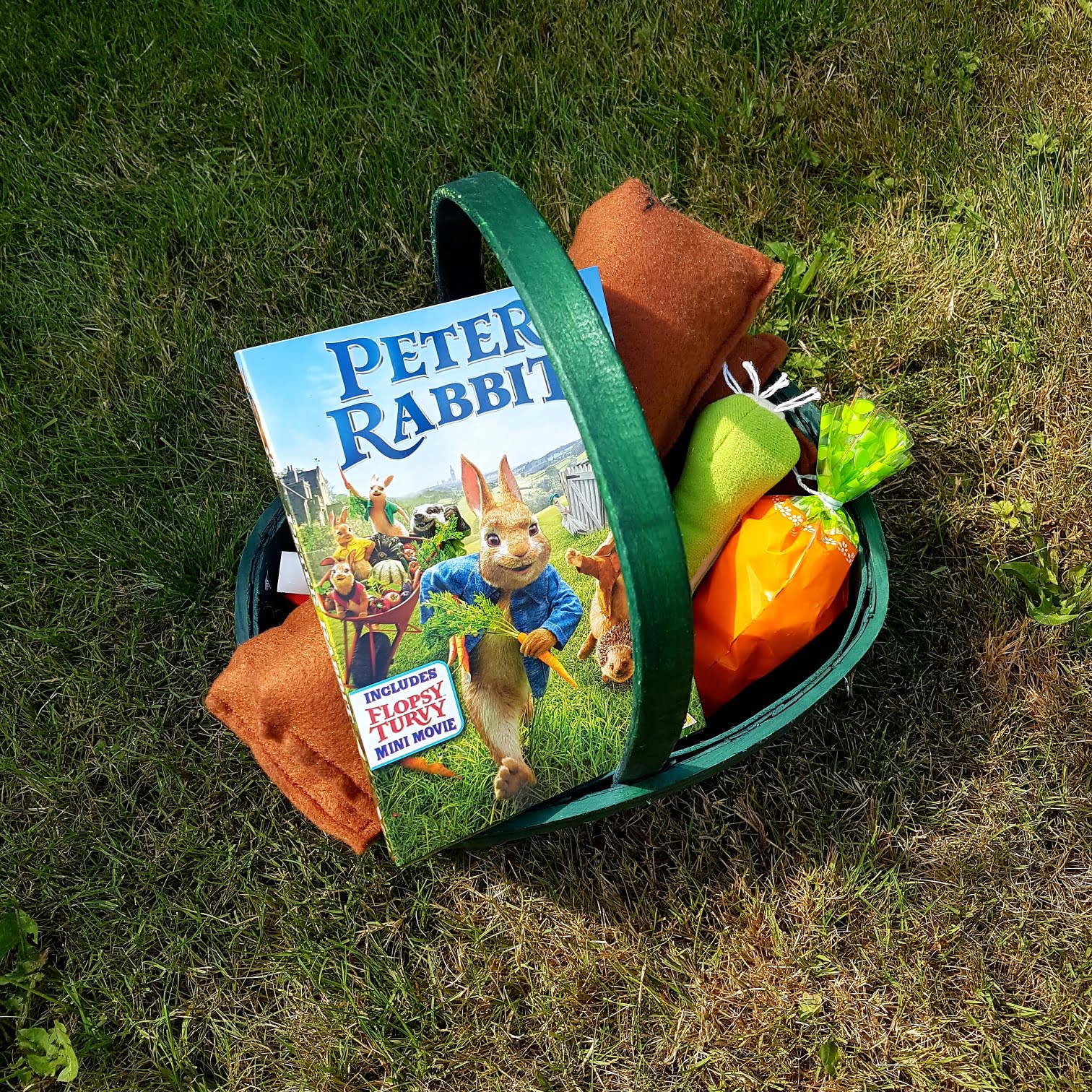 Peter Rabbit is an impetuous, mischievous, but good-hearted rabbit who lives in a burrow with his sisters and cousin Benjamin Bunny. Despite being caught many times, Peter can't help but sneak into his garden to steal fruits and veggies for his family… though his lack of fear often gets him into big trouble!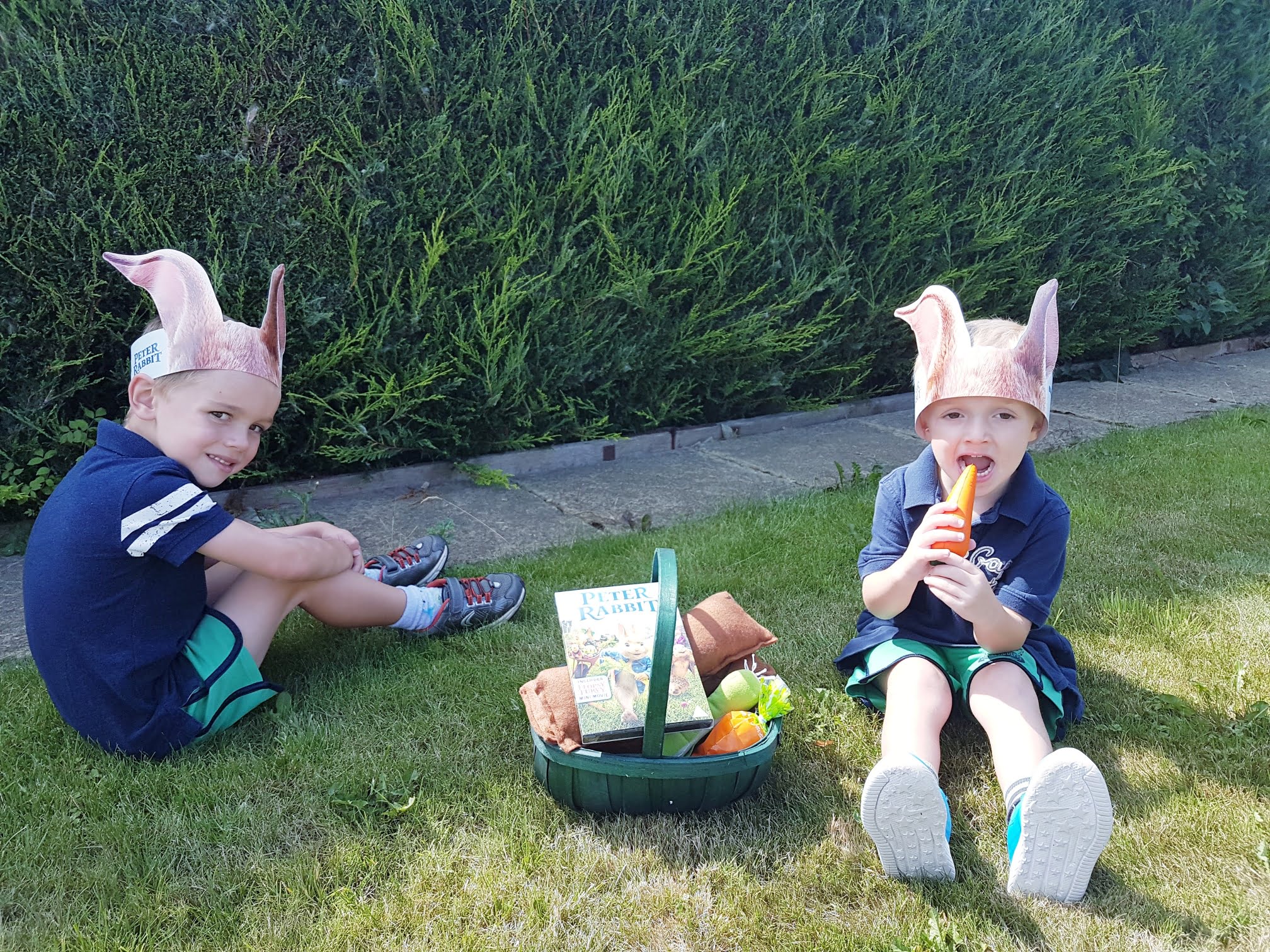 We love the movie, it's a great one for a family movie night, and available on DVD, Blu-ray, 4K and digital download now. Have you seen it?