I love children's plate and cutlery sets. There are so many cute little sets out there, I'll be a little sad when our kitchen cupboards aren't full of them anymore.
We've used lots of portion plates over the years and still do. They are especially good for those fussy eating stages when your little ones don't like one item of food touching another on the plate.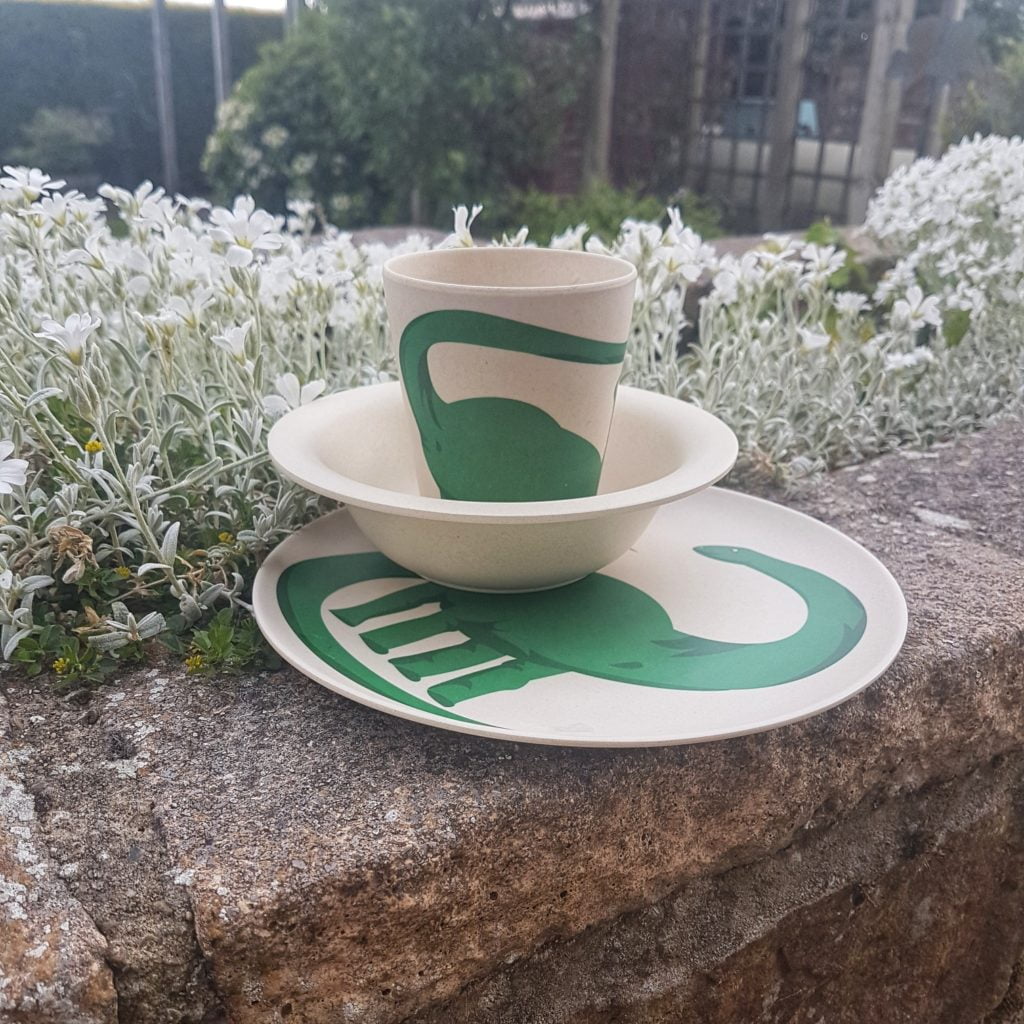 We've also had tons of little plates and bowls which have been great over the years. Often a bowl is more use than a plate because you know the food is going to stay in it a little longer, rather than sliding straight off the plate.
I've recently come across a whole new world of stunning children's plates, cups and bowls, made out of bamboo. We are a bit dinosaur crazy in our house and Prezzybox do these gorgeous sets at the moment – the Bamboo Hungry Kids Set. I mean – just look…cute right?
Not only are these super cute, but they are also super eco-friendly. They come in other styles too, if your little one isn't into dinosaurs.
The Bamboo Hungry Kids Set is completely biodegradable and made from plant-based materials including Bamboo and corn starch, so your little one won't be harmed by nasty chemicals!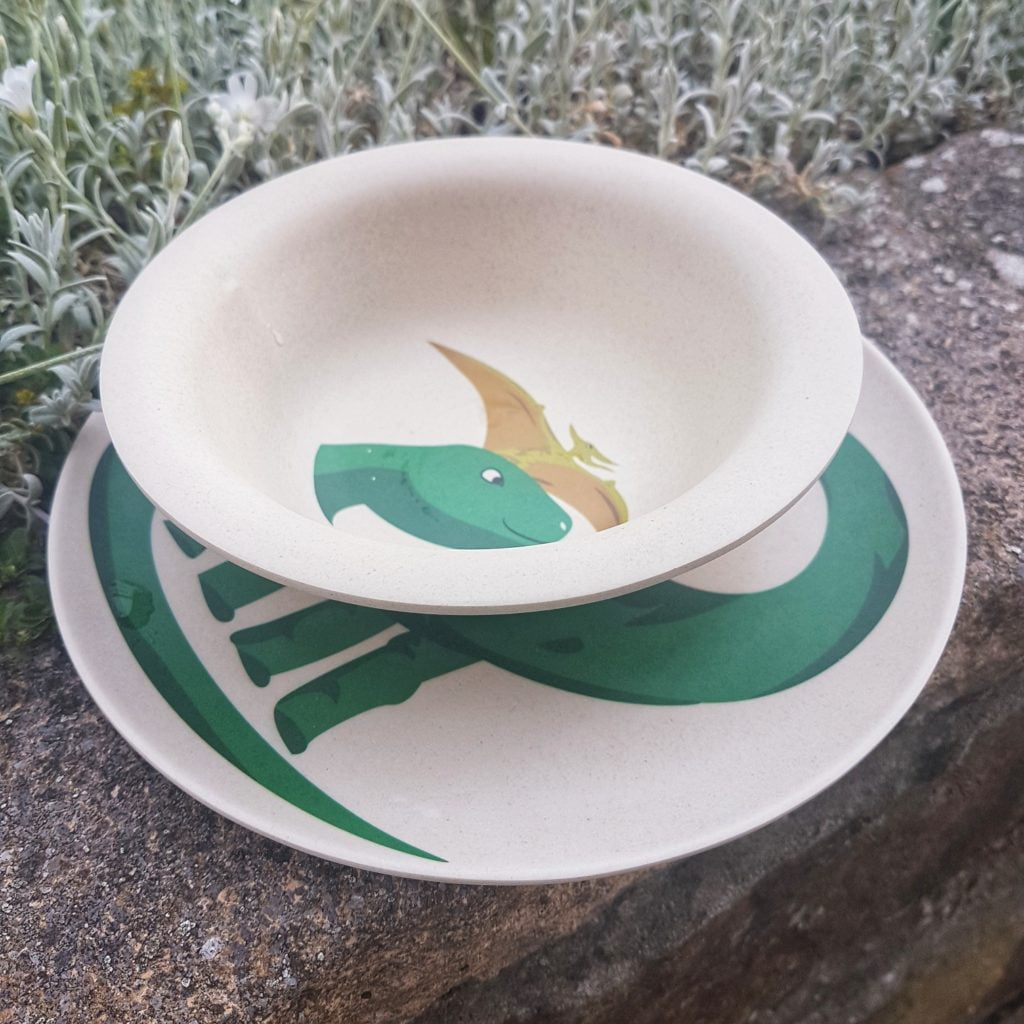 Ethically produced, microwave and dishwasher safe and completely fun, these are a new household favourite.
These would be a lovely gift idea as well for a new baby or christening for example. I'm really impressed with the fact that they are no stain, they wash really well and look new again after each wash.
Prezzybox have all sorts of bamboo products as well as other gifts of course. If you are stuck for gift ideas, they are well worth a look.