Escape rooms are largely rising in popularity. Just ten years ago or so, escape rooms were pretty niche and relatively unknown in the UK. But now, the escape room has become an awesome option for days out with family and friends, parties or team building.
There's a new development in the escape room world that allows us to enjoy the escape room experience from the comfort of our own homes—an escape room in a box! Escape rooms you can build at home can transport you and your family to somewhere intrepid and exciting.
They're immersive and super-fun, as well as challenge our problem-solving skills. Here, we'll introduce escape rooms at home and how you can enjoy these with kids.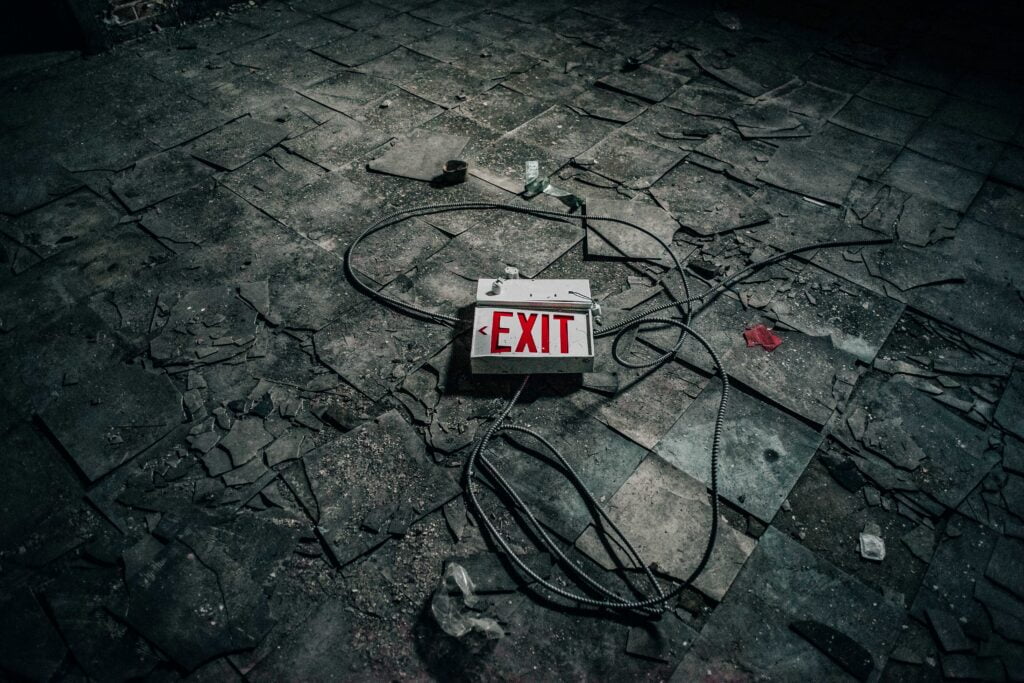 Brief History Of The Escape Room
Ever wondered where escape rooms originated from?
Many believe that haunted houses inspired the first escape rooms. Britain in the 1920s had haunted house fever and with the invention of the travelling fairground, more and more people were experiencing the thrills and spills of the haunted house.
Meanwhile, in America, Halloween was becoming more popular than ever and it became commonplace for families to thematically decorate their basements with faux-traps to then 'challenge' trick or treaters to escape.
Fast forward to the early 2000s and the first proper escape room was created in Indianapolis, America, named True Dungeon. A Japanese company called Real Escape Games then took to creating exciting puzzle games and brainteasers for escape rooms, which started popping up around the world.
Escape rooms have now diversified hugely and many are totally family-friendly and are awesome for kids.
Escape Rooms At Home
When we think about playing games at home, there are likely a couple of things that spring to mind: board games and video games.
We've all been spending a lot more time at home lately and board games once collecting dust on a shelf somewhere are now being possibly worn from overuse! As for video games, we all know that kids get enough screen time—or too much. But there's an alternative!
Escape rooms at home are an awesome new innovation that breaks away from the conventions of board games and video games. It's now possible to build your own escape room challenges within your living room, kitchen, bedroom or hallway—wherever takes your fancy!
Epic Escapes is a leading manufacturer of escape rooms that you can set up and play within the comfort of your own home. They offer a starter pack that contains 3 different escape rooms, all with their own distinct storyline, theme and accompanying puzzles.
Tiered to three difficulty levels, the first escape room pits your wits against intruders who have trapped you in your own home. The second involves taking down a rogue captain onboard a pirate ship, and the third and hardest escape room charges you with the task of taking down a ring of hijackers.
Each escape room is child-friendly so long as you supervise at all times due to some small parts. You can make the backstory as sinister or light-hearted as you like! As for the puzzles themselves, you might be surprised or even a bit annoyed that your kids can tackle them quicker than you can!
These escape rooms are super fun, immersive, and offer a real alternative to usual family activities at home. One user of Epic Escapes escape rooms had three children aged 11, 10, and 5, and they reported that the puzzles were just the right level of difficulty to engage children and adults alike.
How Escape Rooms Are Good For Your Health
Escape rooms are immersive, engaging, and a lot of fun, but they're also very good for our health!
By challenging our maths skills, English, and other logical and problem-solving skills, escape rooms can enhance our cognitive powers and develop our proficiency in communication and teamwork. This is excellent for family bonding.
Of course, there's an element of competition involved in escape rooms, too, as we can compete against each other to beat each other's times, but you have the choice of working together as a family to tackle puzzles collectively. For kids, escape room puzzles are hands-on and engage both the mind and body. It's a very different experience to sitting around a dining room table playing a standard board game. You're thinking on the fly and under the pressure of the clock, improvising and trying to overcome barriers. And then, there's the satisfaction of actually cracking the codes to eventually escape and beat the room!