*This article contains affiliate links*
We love the snow here. This year already we've been lucky enough to have three really good dumps of snow, which has meant lots of time outside playing in it.
We've been on tons of snowy walks, been sledging, bum sliding, tubing, built snowmen and had snowball fights.
How about you? Have you had fun in the snow this year?
With more snow forecast over the next couple of weeks and some icy weather on its way, I thought I would put together a quick list of the important things to keep in mind when children are playing in the snow. We want this to be a fun experience for everyone, not one where everyone ends up crying or moaning!
Gloves and spare gloves
The single most important thing to have when playing in the snow with children are gloves. Waterproof and warm gloves. It's no good putting the standard knitted gloves on if you are intending to be outside for any length of time. Firstly, snow sticks to knitted gloves, which can be really annoying, and secondly, their little hands will not be warm and dry for long as the wet from the snow will get through pretty quickly.
Cold, wet hands mean grumpy, unhappy children and not much time outside, so avoid that with decent waterproof gloves or mittens. Mittens are generally easier for very young children.
Now, don't be fooled into thinking that a single pair of warm and waterproof gloves is enough. If you are planning on spending any length of time out in the snow with children, you need spares. This might mean, one on and one drying out, or one on and one in a rucksack to take on your snowy adventure. A just-in-case pair is a bonus. With small children you never know when a glove might get lost, or little hands might be so cold that an extra pair is required.
Ski gloves are ideal for this, as these are both warm and waterproof! I've popped a few examples of good kids gloves below with clickable links.
Snacks
Never underestimate the power of a snack stop to revive everyone on a cold, wintry walk or sledging expedition. Walking up hill in the snow to sledge back down can be really tiring for little legs. Small children have to lift their legs high with each step in deep snow, using much more energy than a normal walk.
Keep everyone happy with lots of snacks that are easy to eat on the go. You will find you are able to stay out much longer with snack supplies. More time, means more snow fun for everyone, which means more great memories.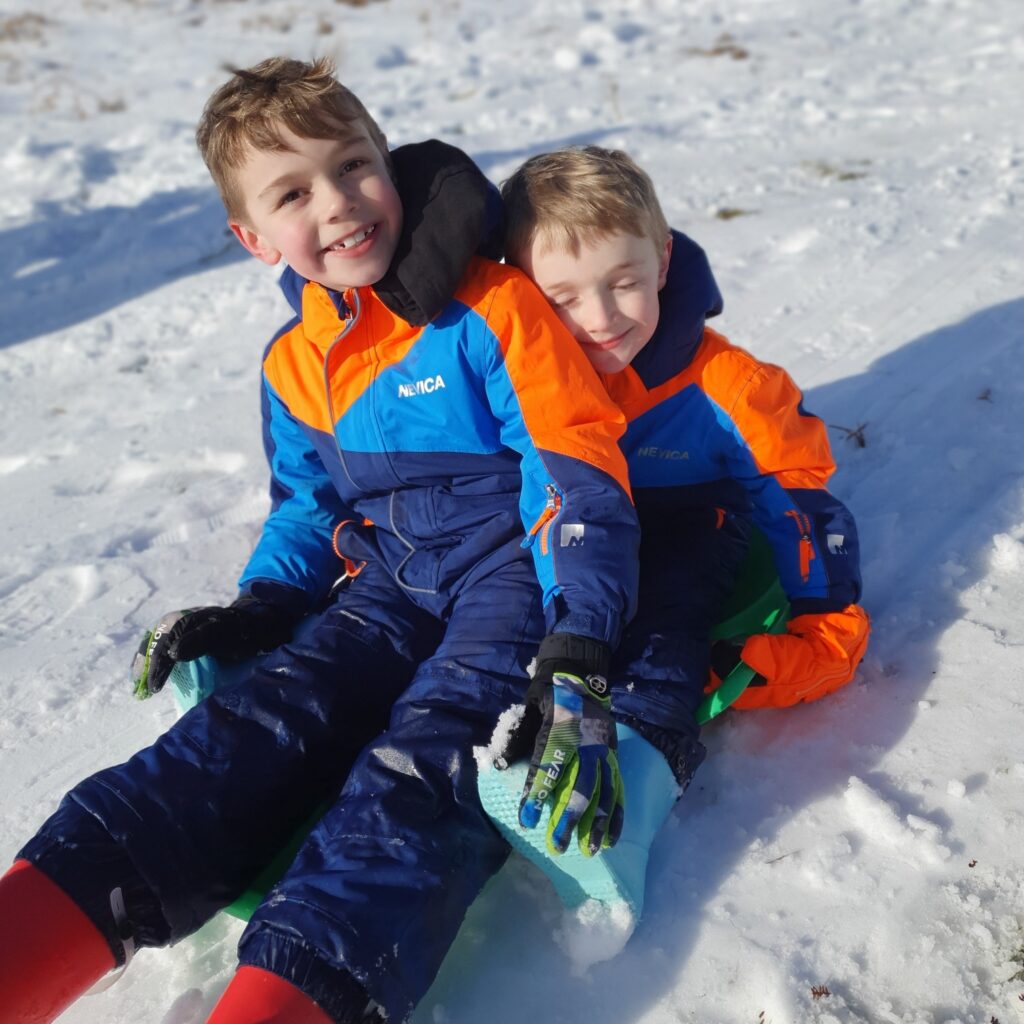 Waterproof clothing
As a family of skiers we've always had waterproof and warm snow gear to hand when we've had snow at home. Fortunately, I've kept all their ski kit over the years so they've all had plenty of wear out of everything. I appreciate that if you aren't into winter sports, you won't necessarily have all the kit, but it really does pay to have warm and waterproof bits and bobs for little ones.
If you've got more than one child, buy unisex items that can be passed down. My boys aren't especially bothered about the colour of things and they've all worn their sisters bits and bobs over the years anyway.
You can purchase great quality second hand ski gear on eBay or Facebook Marketplace if you don't want to buy new things, or, as an alternative you can purchase waterproofs fairly cheaply and then wear warm clothes underneath.
I've included a few examples below.
A sense of humour
Finally, a crucial factor in keeping snow play enjoyable is a sense of humour. Playing in the snow is a fun bonding activity for all the family, so get involved! Get on the sledge and have fun!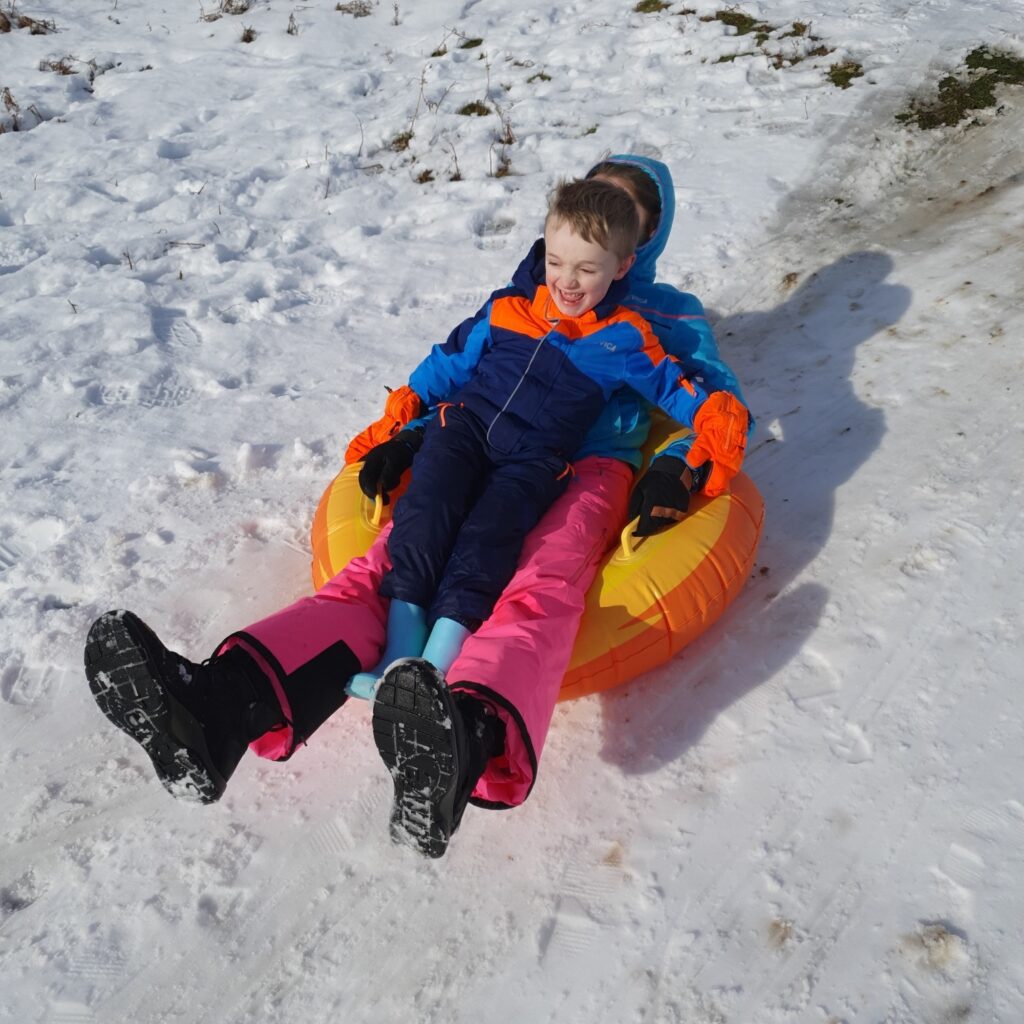 Playing in the snow are some of the best memories I have from my own childhood, and I know they will be for my children too.