Baby showers can be a fun part of becoming a mother and a chance to build that excitement. Having a baby is expensive, so why not use this opportunity to help the new parents out with a few bits and bobs to get them started.
Starter Kits
Many companies offer free family starter kits that include nappies, wipes, feeding bottles etc. This also can be a great gift. Or you can make your own by getting freebies of baby products from JustFreeStuff.
Nappies and wipes
I am aware that this sounds really boring BUT parents spend a crazy amount of money on nappies and wipes during the first couple of years of their child's life – why not take the pressure off a bit? You could get a selection of different brands so they can work through them and decide which they prefer.
Reusable wipes
Something like a set of reusable wipes would make a great gift. These often come with a couple of essential oils that are added to the wipes to make them smell really nice.
I had a set of these when my first child was little and they were really good. They smelt lovely and saved quite a lot as I had to buy less disposable wipes.
An outfit for 9 months plus
So many people buy newborn outfits as gifts, as nice as that is, there are rarely enough days for your child to wear hem all. Help your friend/family member out by buying an outfit their child can wear a little further down the line.
Weaning Essentials
Since new moms start weaning their little ones as early as six months old, I'm sure they'll appreciate a couple of baby weaning essentials wrapped into a lovely long-term gift! You can opt from baby weaning bowls to blenders, and none of this will be a waste as babies will have to wean sooner or later.
A gift card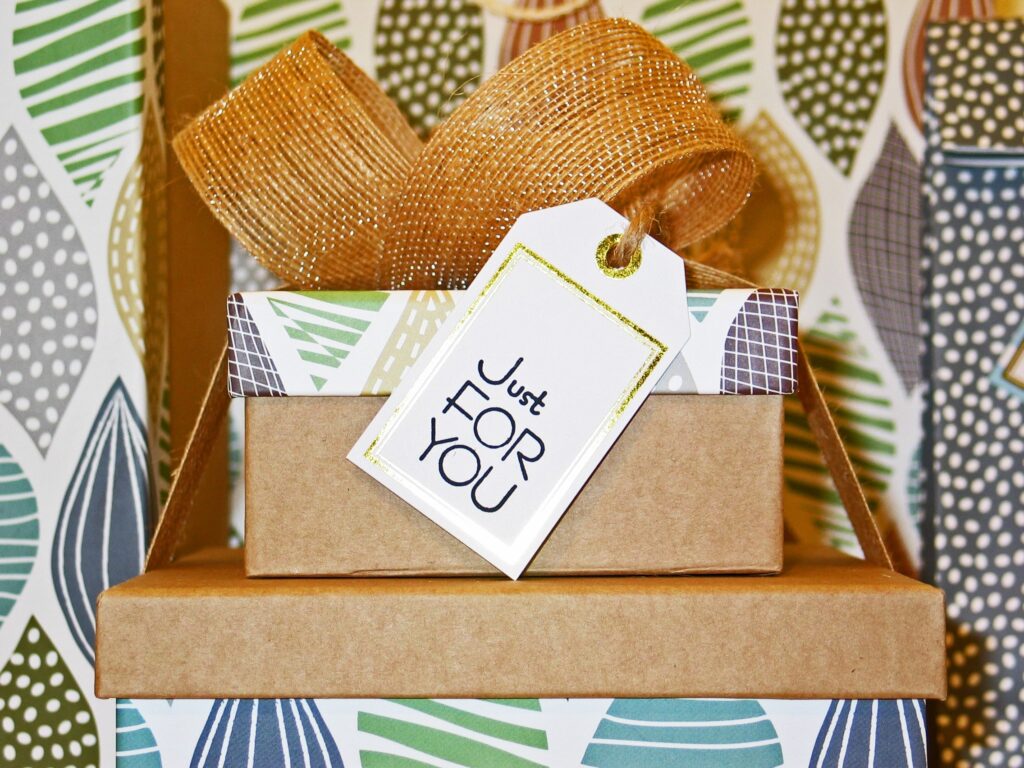 We've already established that having a baby is expensive, why not get together with a few other people and purchase a gift card for a baby shop, Amazon, or even their favourite supermarket. It might not sound super exciting, but I promise it will be the most practical gift they receive.
A gift for mum
So many people are busy buying a gift for the baby, the mum sometimes doesn't get a look in. Do something different and give a gift to the new mum, something just for her – I've made up hampers in the past of night feed survival items!