It's not long until Christmas! Are you and your family getting excited? There seem to be tons of people with their Christmas trees up already this year, are you one of them? We never do ours before 1st December, but that doesn't mean other things don't get planned and organised. I absolutely love the build up to Christmas, all our little yearly traditions and all the preparation as the excitement builds. Do you track Santa, we love to do this?
Letters from Santa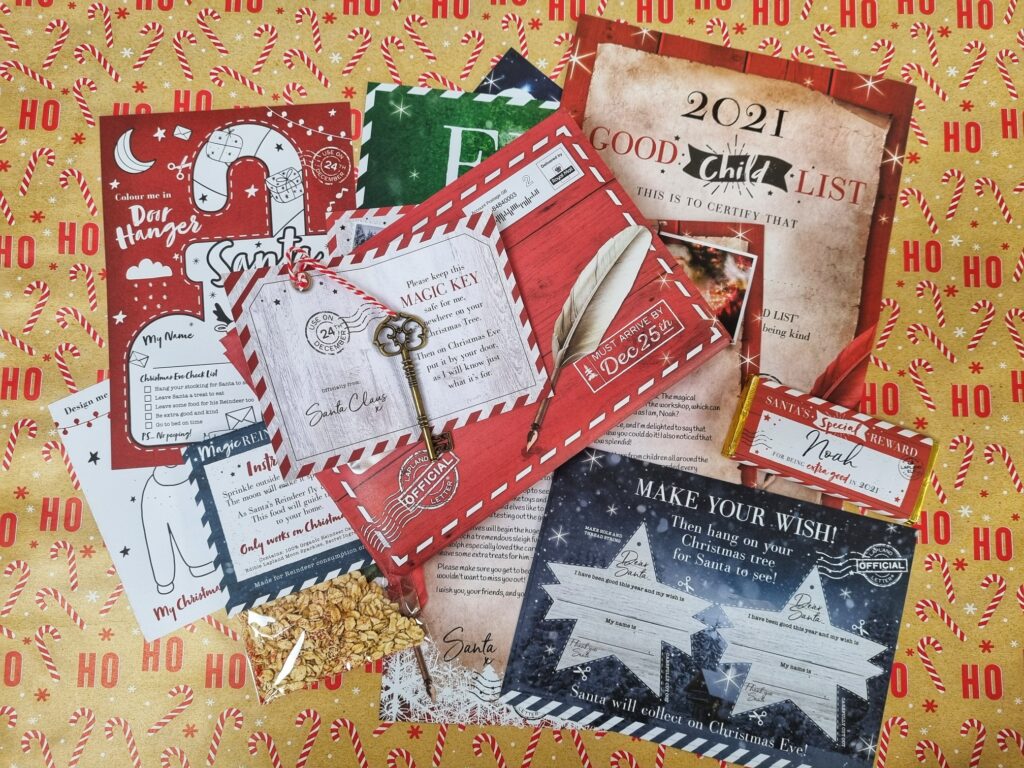 If you are looking for another way to bring the magic this year, make sure you order your child a personalised letter from Lapland. These packs are absolutely stunning, so much nicer than some of the others I have seen over the years.
Tell me more
Lapland Letters offer magical, authentic, personalised Santa letters, delivered direct to your door and addressed to your child, from the heart of Lapland.
If you would like your child to have a personalised letter from Santa this year then read on.
New for 2021, there are ten new fantastical letters to choose from, as well as a personal invitation for your child to join the Lapland Elf Club and lots of other goodies.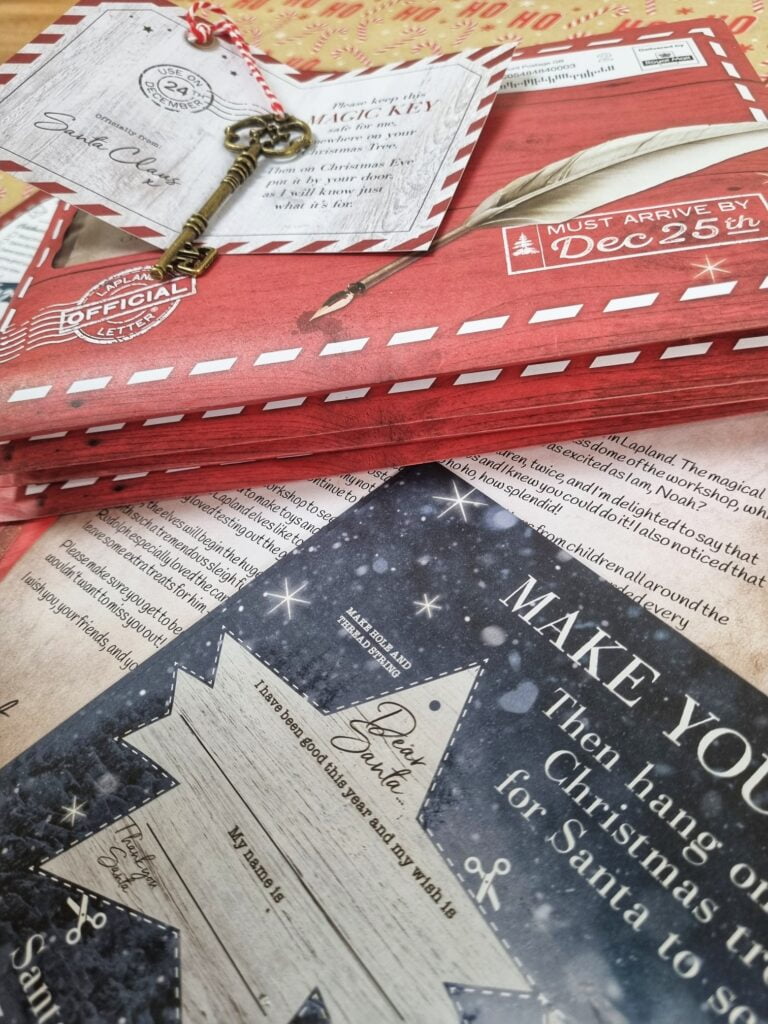 Hidden in northernmost Finland, deep within the Arctic Circle, Santa Claus and his Lapland Elves prepare for the most magical event of the year…Christmas! Inside the Lapland Workshop, the elves are busy designing, making, wrapping and sorting presents, while Santa checks his good list, and sits at his desk to write to children far and wide, to let them know he will soon be preparing for the great Christmas Eve delivery.
Despite this being a very busy time for Santa and his team of elves, Lapland Letters gives you direct access to Santa's workshop, by offering high quality, beautifully designed, personalised letters signed by the big man himself.
Each stunning letter arrives in a bright red envelope bearing a Lapland post mark, and can be delivered to children and families anywhere in the world. Each letter is personalised to include a child's name, age, address and the town where Santa is to visit them on Christmas Eve. It mentions a best friend's name, and the gift the child would like on Christmas morning.
It can be signed by either Santa or Father Christmas, and is finished off with a magical P.S note that you can write yourself – ideal for highlighting a special achievement, milestone, or memory, or even something the child needs to work on.
Just like each child, each letter is completely unique, and will bring a smile to children and adults alike. A Lapland Letter is where the magic of Christmas begins! Our children will be opening their letters on December 1st this year, when their little elves arrive to cause some more Christmas chaos.
Each child will receive a personalised bar of chocolate, a magic key, some reindeer food and some crafting/colouring activities to kick off the Christmas vibes. This really is a lovely pack all the way from Lapland, creating happy faces all around.
Early Bird Offer
For a limited time, every order of a Santa letter + bumper Santa activity pack will include a free personalised 2021 'Good Child List' certificate, a Christmas countdown, Christmas Eve treat sheet, as well as an invitation to join the Lapland Elf Club.
There is FREE standard delivery for all UK orders.