One of the things that so many parents are finding hard at the moment is constantly providing meals for the whole family. It never seems like long between each meal does it. By the time you've cleared up from breakfast and any mid-morning snack they've all had, you've got to produce lunch, and then you've also got to think about dinner and what everyone is going to eat at the end of the day – all between home-schooling, working and keeping all the washing and cleaning ticking along!
You might be hearing cries of "not wraps again" or "we had that yesterday" whilst you are trying not to lose it. One thing we've tried recently which has gone down well is a really quick sushi cake. It's filling, tasty and a bit of a novelty.
What you need
400g of Sushi Rice (I buy mine from Amazon)
1 cucumber, thinly sliced
4 tins of tuna, drained and mixed with mayonaise to taste
1 pot of cream cheese (I use Philadelphia light)
Baking Parchment (I use Prowrap Professional Baking Parchment as it lasts ages)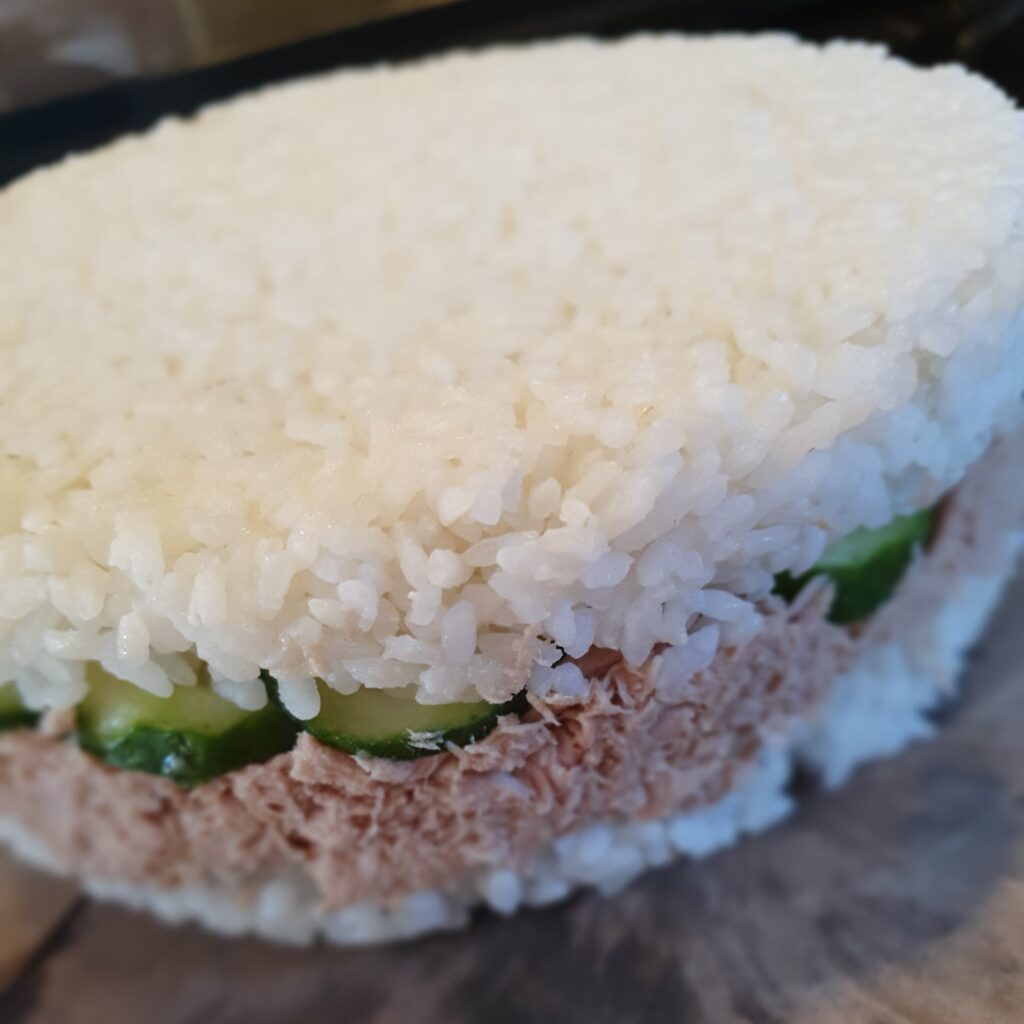 What to do
Cook the sushi rice to the packet instructions and leave to cool.
Once cool cut a round of baking parchment and place in the bottom of the tin.
Press a layer of sushi rice into the bottom of the tin (1-2cm depending on the thickness of the cake you want).
Add a layer of tuna mayo and press down firmly
Add a layer of sliced cucumber.
Then add your top layer of sushi rice and press down again.
Carefully turn out your cake by flipping it upside down onto a board or plate.
Spread cream cheese over the top of your cake (you can spread all over your cake including the sides if you want)
Finally sprinkle your black sesame seeds on top and garnish with cucumber.
To serve, slice like a cake and eat with a fork!