Taking a road trip can be an exciting way of bonding and reconnecting for the whole family. While there is plenty to look forward to, ensuring you travel in a safe and dependable vehicle must be the top priority. 
Having a car that keeps the family comfortable, safe, and connected is crucial for a pleasant trip. When deciding which vehicle to invest in if your family enjoys regular road trips, you must consider the Mitsubishi Outlander.
It offers a range of safety, comfort, and entertainment features that make it a great travel companion.
Reasons Mitsubishi Outlander Is Ideal For Family Trips
Mitsubishi Outlander is indeed an outstanding car for multiple reasons, but it is particularly great for both short and long trips with the entire family. Here are the major ways this vehicle makes family travel more pleasant and convenient:
Comfortable Cabin
This vehicle has a cosy cabin that makes traveling on long trips easier with kids. The high-quality, luxurious seating maximizes comfort and allows your family to enjoy and even rest within the car.
It is not too large to make it challenging to find parking spots but offers sufficient space to fit the entire family comfortably.
Multiple Charging Ports
When traveling with kids, having fully charged devices can be a life-saver. This car comes with many charging outlets, including a 12V power outlet and USB cords. This can make it easy for the entire family to charge their cameras, computers, gaming devices and phones without any tantrums.
High Performance and Power
Mitsubishi Outlander includes two engine options that provide the power to manoeuvre even the roughest roads. The base engine has a torque of 145 pound-feet and a horsepower of 148, while the step-up engine has a torque of 167 pound-feet and a horsepower of 168.
The engines assist in balancing performance and providing more control to the driver. The car system monitors the conditions of the roads and adjusts the braking and power of the wheels, giving you a better edge no matter what the conditions.
Range of Infotainment Options
The car includes a 7" touchscreen display that can be connected with Bluetooth. It also has complete steering wheel control to manage the high-tech sound system. The entire family can enjoy these infotainment options throughout the trip. It even has nine speakers for the ultimate experience.
It also gives you the option to include an entertainment system in the rear seats that comes with a wide DVD monitor that can keep your kids and other family members entertained for hours. The system even comes with wireless headphones for family members to avoid distracting the driver.
Safety Features
Safety is always the top priority when traveling with family, particularly when you have kids. Mitsubishi Outlander is equipped with a camera system to provide maximum security. There is a wide-angle camera at the back to help get out of tight parking spots and back up on a narrow road.
There is also a multi-view camera that gives a 360-degree view just by clicking a few buttons on the steering wheel.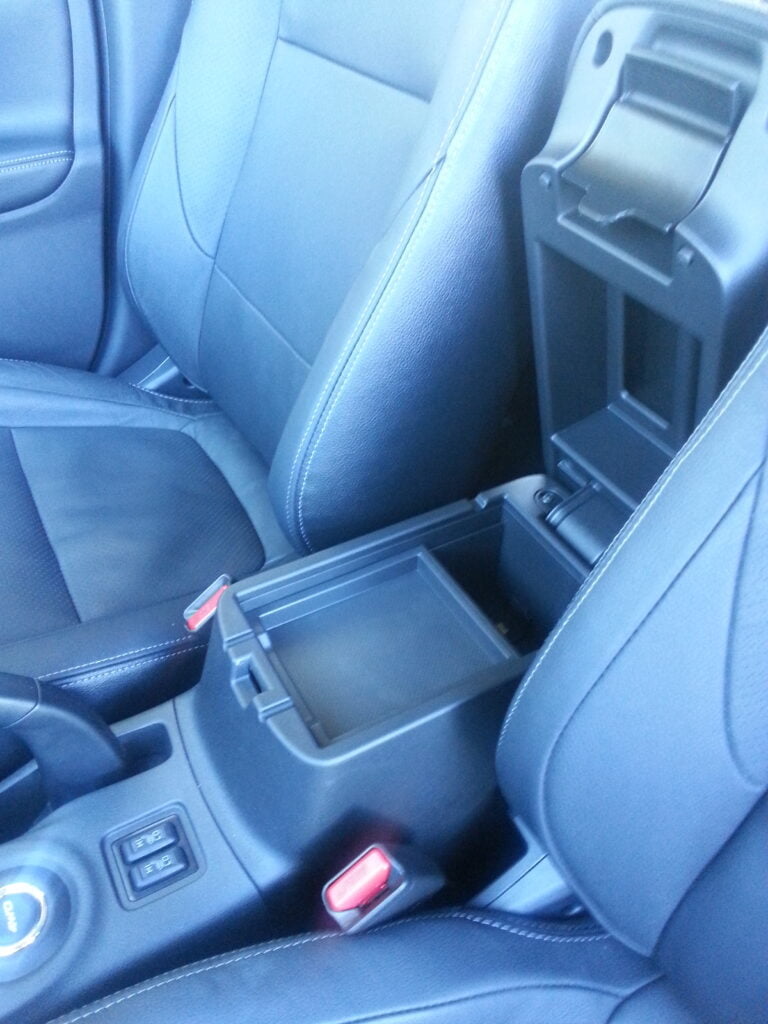 Enhanced Luxuries
Comfort is crucial if you are going on a road trip with your family. Mitsubishi Outlander is equipped with a heated steering wheel, heated leather seats, windshield wipers with rain sensors, auto liftgate, climate control, auto-control high beams, and so much more for luxurious travel.
The interior of the vehicle is designed to accommodate the needs of multiple users. It can seat up to seven people comfortably and even gives you an option to fold the seats down to make room for storage.
Keyless Ignition and Entry
The keyless system enables you to unlock and lock doors and even start the engine as long as you carry the keyless operation key. This makes it more convenient if you are traveling with kids. It can also be utilised for keyless entry remote control switches.
Parked Car Locator
The link display audio in the car includes multiple features, including hands-free Bluetooth. When you are connected to the system on your phone, it sends a parked car locator to help you find the exact location where you parked your car.
A versatile and dependable vehicle makes a significant difference between a relaxing and chaotic traveling experience. Mitsubishi Outlander is certainly one of the best vehicles in the market that can ensure an outstanding and safe family road trip.
It offers more control and better performance for a smoother driving experience. Moreover, its multiple features provide maximum security, comfort and entertainment for everyone.