The children love role play. All four children in fact have always loved taking on new roles and getting into character. Anything from superhero costumes, to putting on their own show, to playing coffee shops with the play kitchen and food.
These are probably the times that I enjoy watching the children play the most. I often hide around corners listening to this type of play and trying to remember the cute things they say to each other.
They always sound so grown up and it is interesting to hear the things they pick up day-to-day and choose to use in their own play. It is quite fascinating.
There are also some wonderful toy sets around that promote role play and BRIO have some of the best.
This week the boys have been playing "Fire and Rescue" with Brio. The Rescue Firefighter Set has a RRP of £39.99 and would make a super gift for a birthday or Christmas.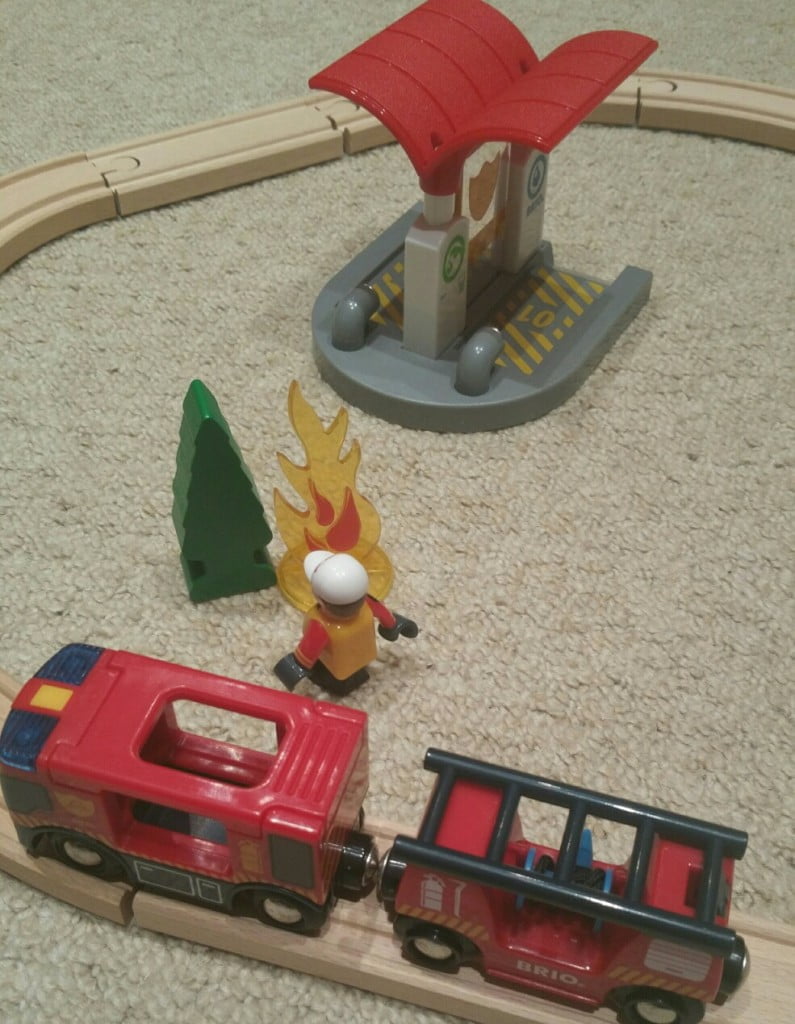 It's really easy to set up and because it is BRIO it is very well made. Our experience of BRIO so far is that the toys last for years. These are the ones you'll be putting away at some point and getting them out for the grandchildren.
You can get all sorts of additional sets to enhance the play experience. Rescue Boat RRP £14.99; Rescue Fire Train RRP £19.99; Rescue Helicopter £11.99; Rescue Emergency Set  RRP £79.99; Central Fire Station  RRP £64.99; and the Rescue Helicopter  RRP £11.99 – so much choice!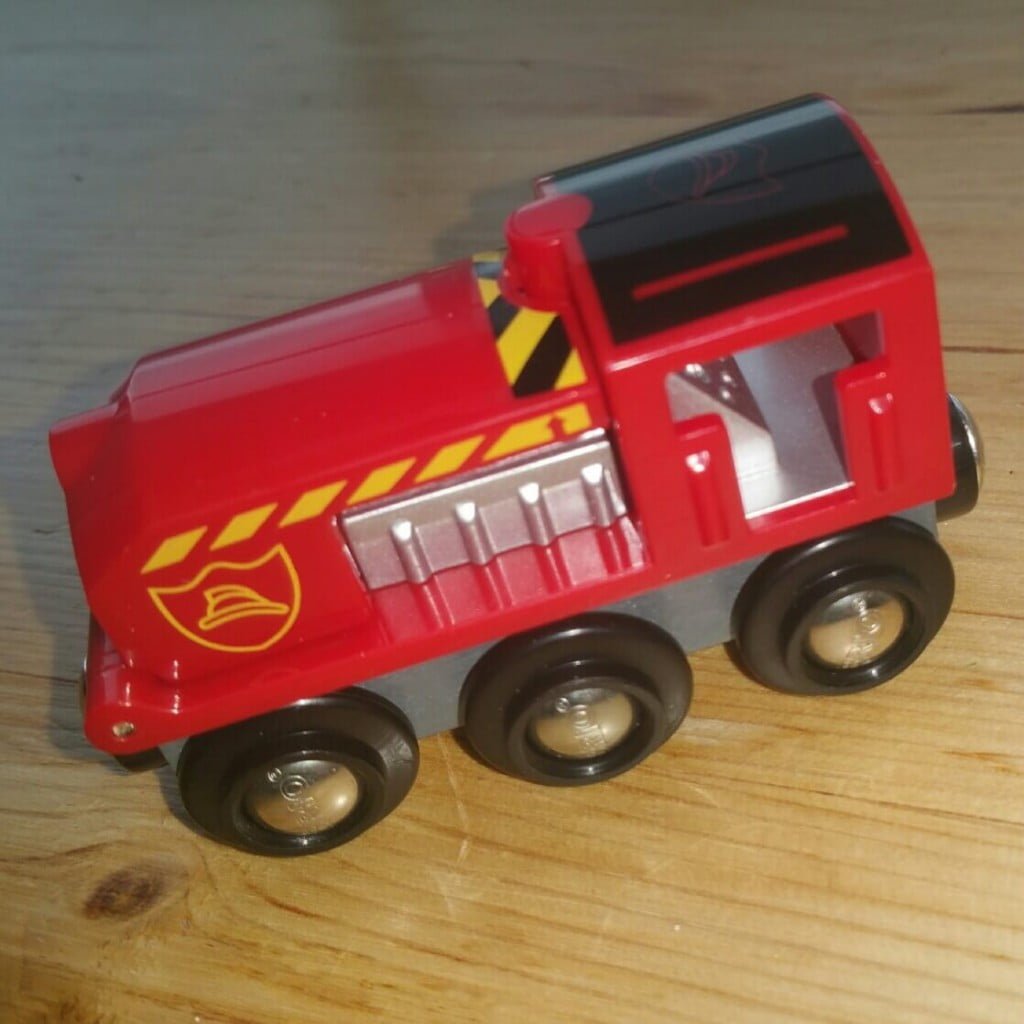 BRIO is ideal if you are looking for something to start collecting for your children. There are so many different sets, you could end up with a whole BRIO world. The only limit is the imagination.
These are toys that won't disappoint children or adults for generations to come. With so many rubbish and faddy toys available these days BRIO reminds you what proper toys look like.