Our children love nothing more than being outdoors. Some of their happiest days are spent playing outside and exploring. We love long family walks, exploring forests and mountains and it doesn't really matter what the weather is doing.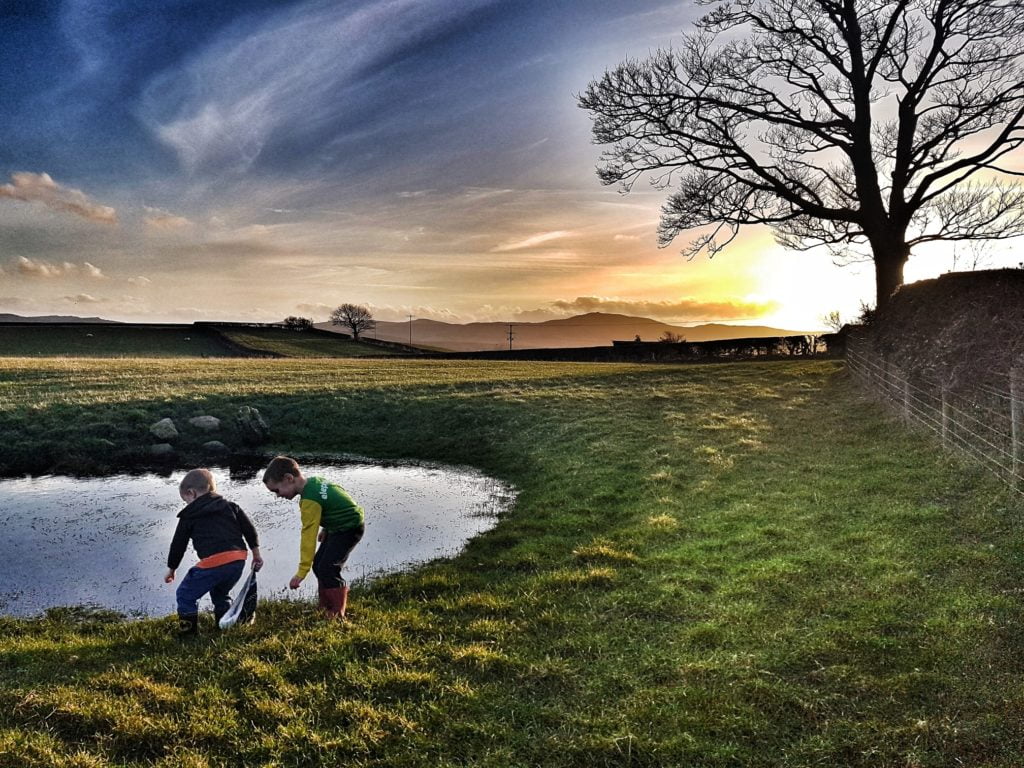 Benefits of outdoor play
There are so many benefits to being outdoor play. Playing and learning outside helps children to understand and respect nature. The outdoor environment offers space and therefore is particularly important to those children who learn best through active movement. Playing outdoors in your garden or local park allows children to develop gross motor skills through movement, but also fine motor skills as they pick up natural 'treasures' like leaves, fir cones and stones. Of course spending time outdoors promotes a healthy lifestyle too!
Safety issues
The children love trying out new parks, having races, playing hide and seek and tag; they are certainly their happiest outside and I'm convinced being outdoors and having space to run has a positive impact on behaviour.
Safety is always a concern obviously. I personally prefer the parks with gates on that the children can't open themselves for example, and parks with decent play bark are always better if/when they fall. If we are out and about I feel happier in places where dogs are on leads and where we are away from busy roads and car parks.
Large fields with public footpaths are always the best becasue the children can just run and run without any worry. They feel more free and I feel more relaxed! Win!
If your children play in your own garden or back yard how do you keep them safe? Gates and fences? For us, making sure that the children could play outside in our garden safely was really important, so we had the garden enclosed with tall fences and locakble gates.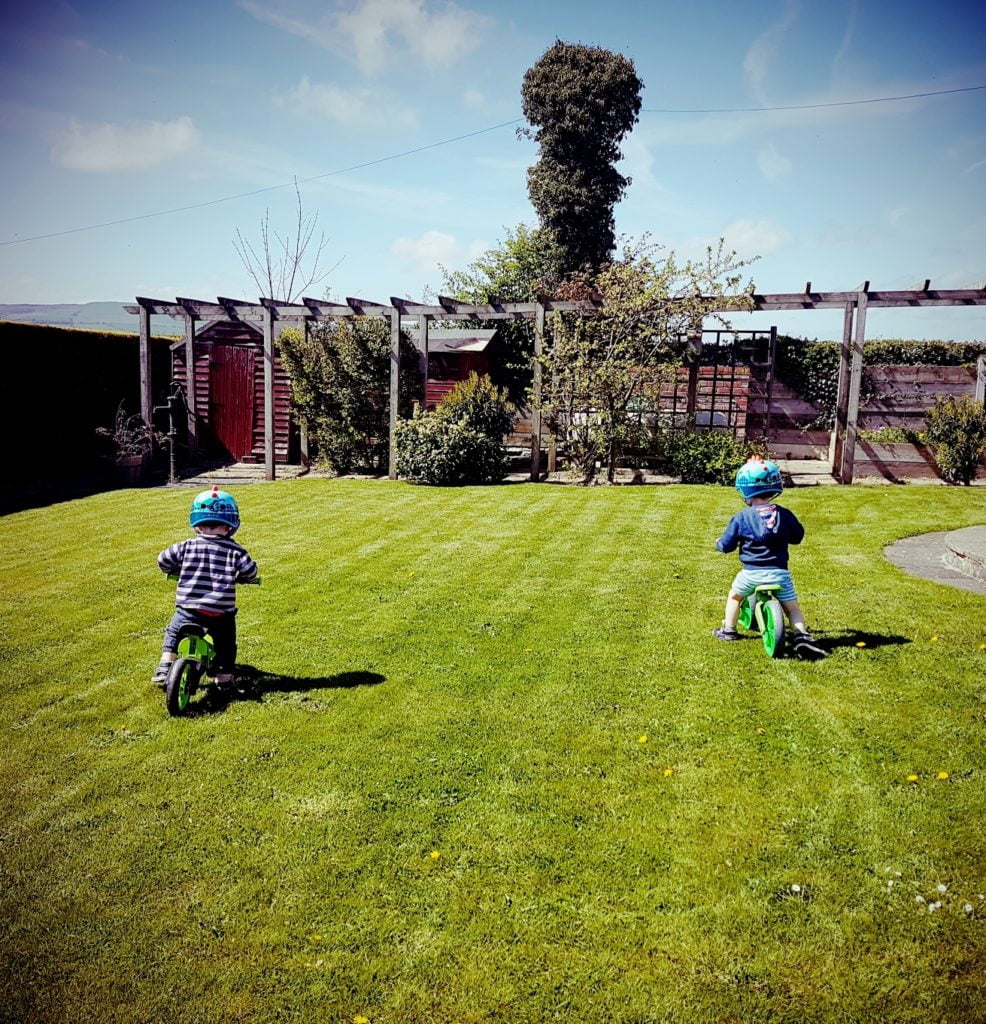 Obviously you can never eleminate the dangers, there are potential hazards and dangers everywhere we look, but that shouldn't stop us from encouraging our children to spend time outdoors and spending time out there with them.
How much time should children spend outside?
What are your favourtie outdoor play spaces for your children? Experts recommend that children should spend three hours a day outside, whilst that's easy to accomodate at the weekends and during school holidays – how does any parent fit that into a normal school/work day?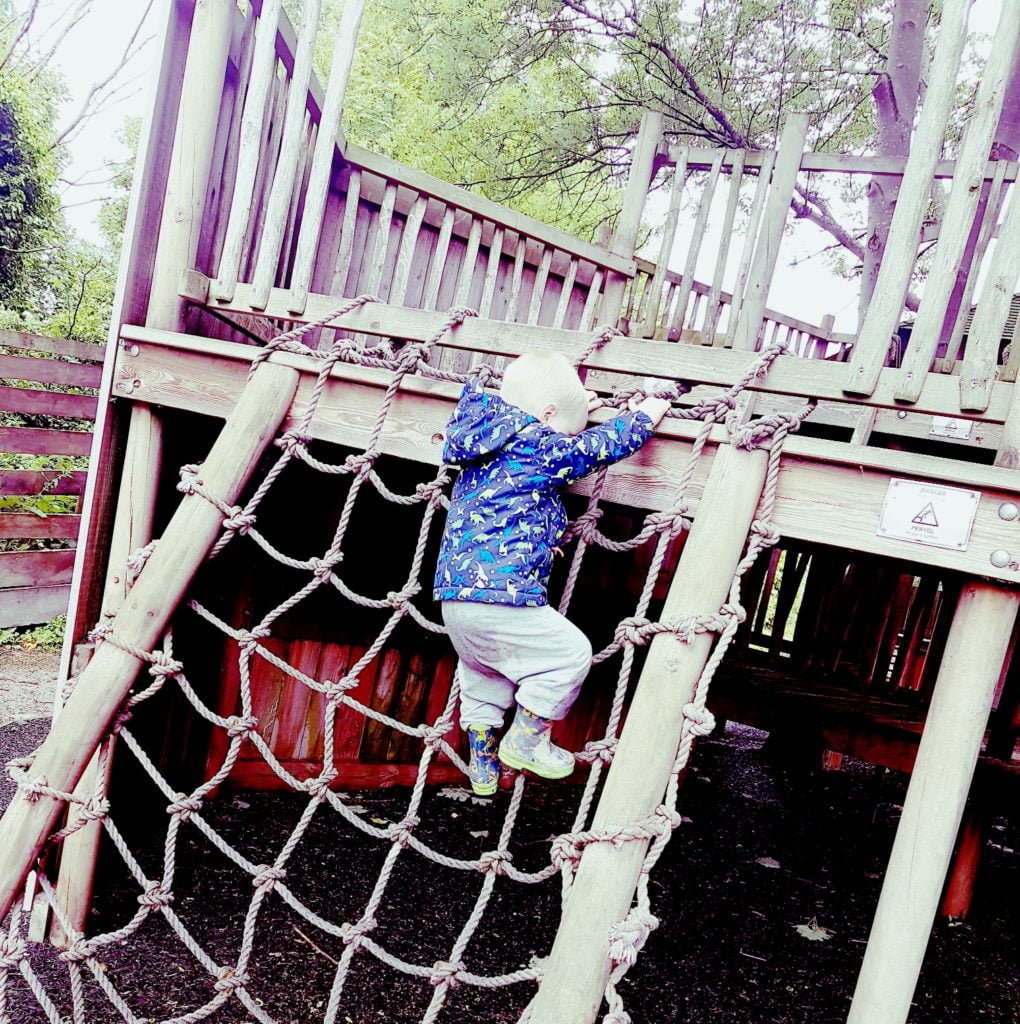 Half an hour at a local park? A run around in the garden before bed? Outdoor playtime at school, this things all add up and can all count towards this.