One of the things we've been meaning to do for ages is to visit Angel Bay and try to spot the seals. We managed to get over there in May of this year during half term and then again this summer holiday. If this is something you fancy doing, here are a few things that might be useful to know.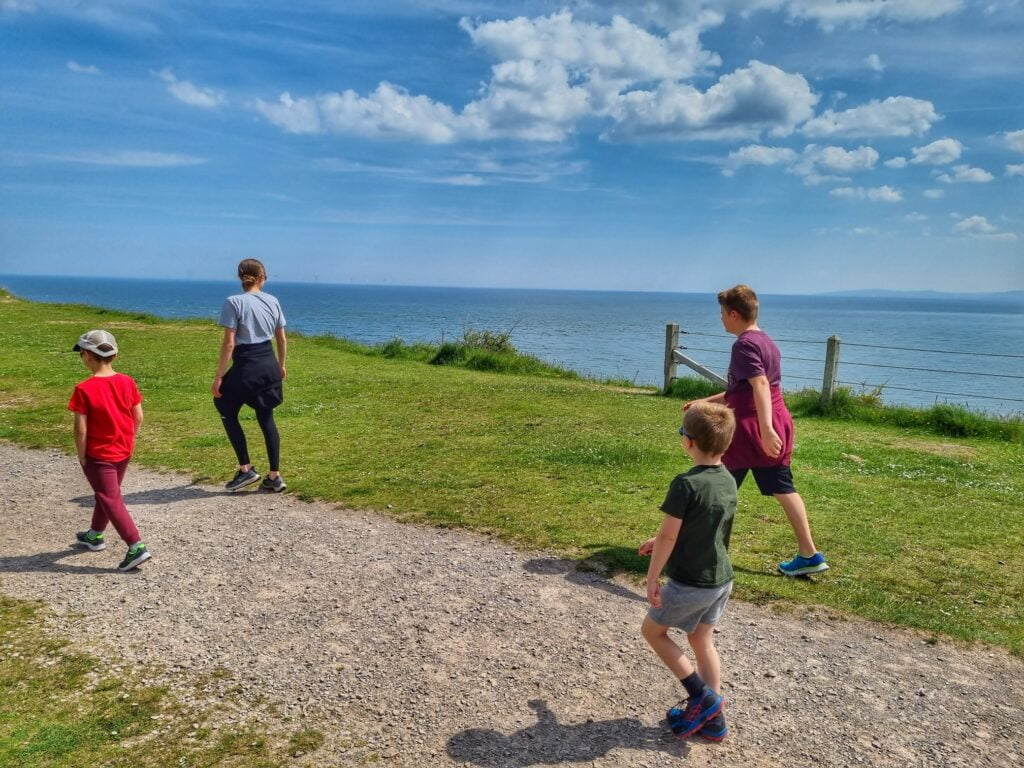 About the seals
Seals can hold their breath for up to 30 minutes, they dive to around 70 meters and spend 80% of their time underwater. They can be seen any time of the year.
Female seals normally give birth in the autumn and come ashore. Fluffy white pups may be seen on the beach from August to November. It is apparently the nutrient -rich waters attract the seals to the coast.
There are approximately 6000 seals around the waters. The males are called bulls and they are brown, and the females are called cows and they are black.
Things you need to know
When the seals are on the beach you mustn't go down to the beach. There is a sign at the top which states this. If there are no seals on the beach you can climb down the rocks and go onto the stony beach. Do keep noise to a minimum though as the seals may move away.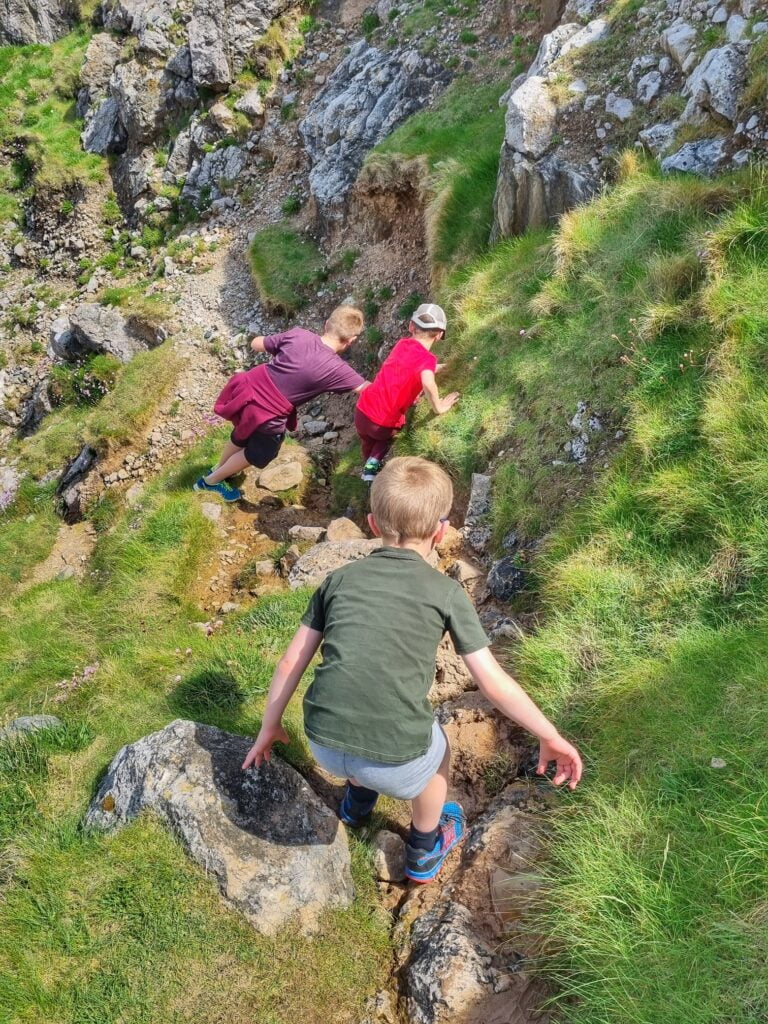 Watch your step as you go and hold onto little ones as there are some steep parts and some slippery sections, especially after rainfall.
Low tide is best for spotting the seals as they go out to hunt for food at high tide.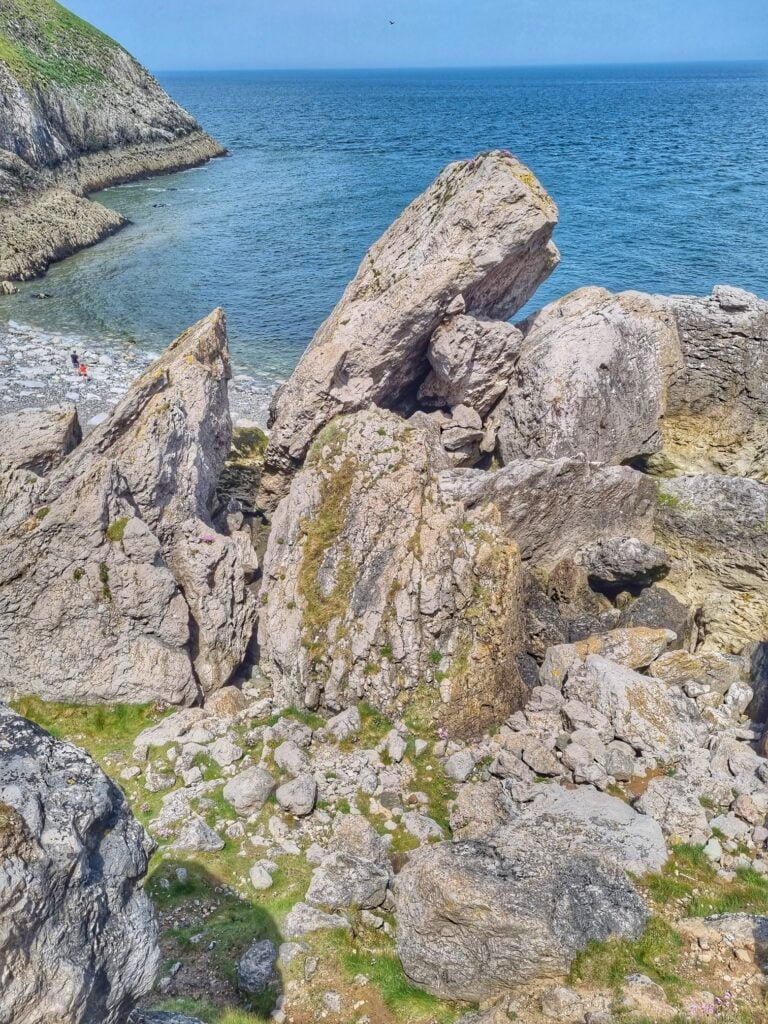 If there is a pup on the beach it means the mother is nearby, so do not approach the baby. If you spot a seal in distress call the RSPCA on 0300 1234 999.
Don't swim with, touch or feed the seals. Binoculars will come in handy for watching them as their colouring can make them tricky to spot, depending on the light and the weather.
Be mindful that dogs can disturb the seals with their loud barking, if you do have a dog, consider leaving them behind for this trip.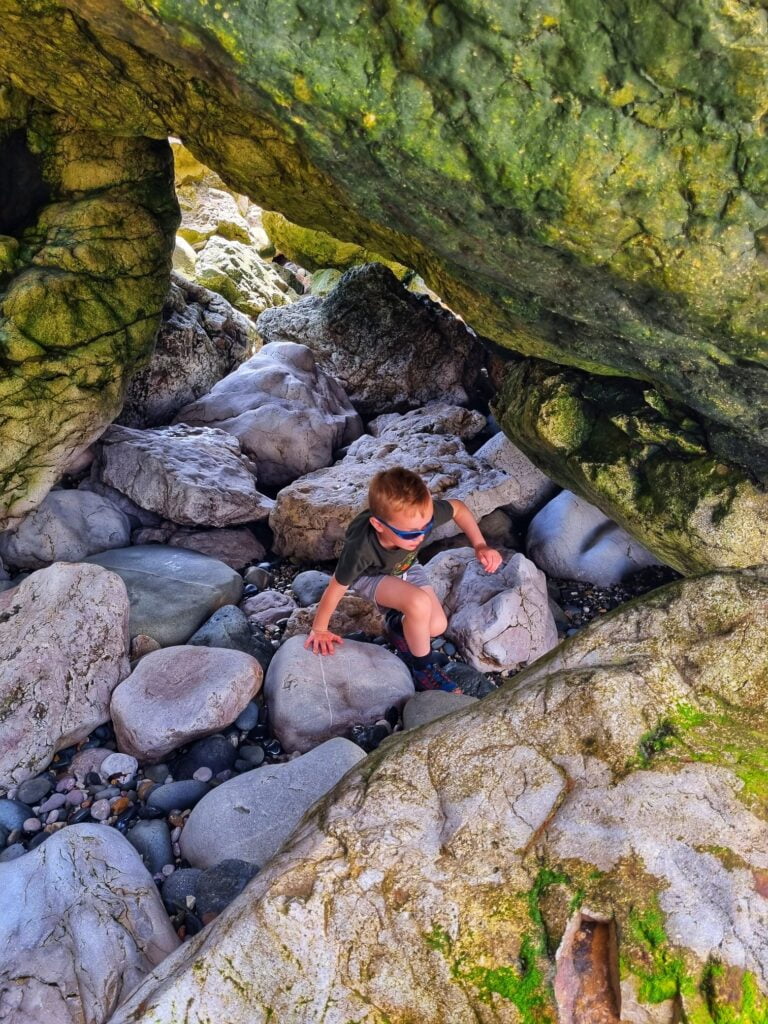 If you follow Google Maps to 'Angel Bay' it will take you into a dead end in a housing estate. Don't panic, you have not gone the wrong way. Park in the street and at the dead end you will see a footpath sign – just follow that.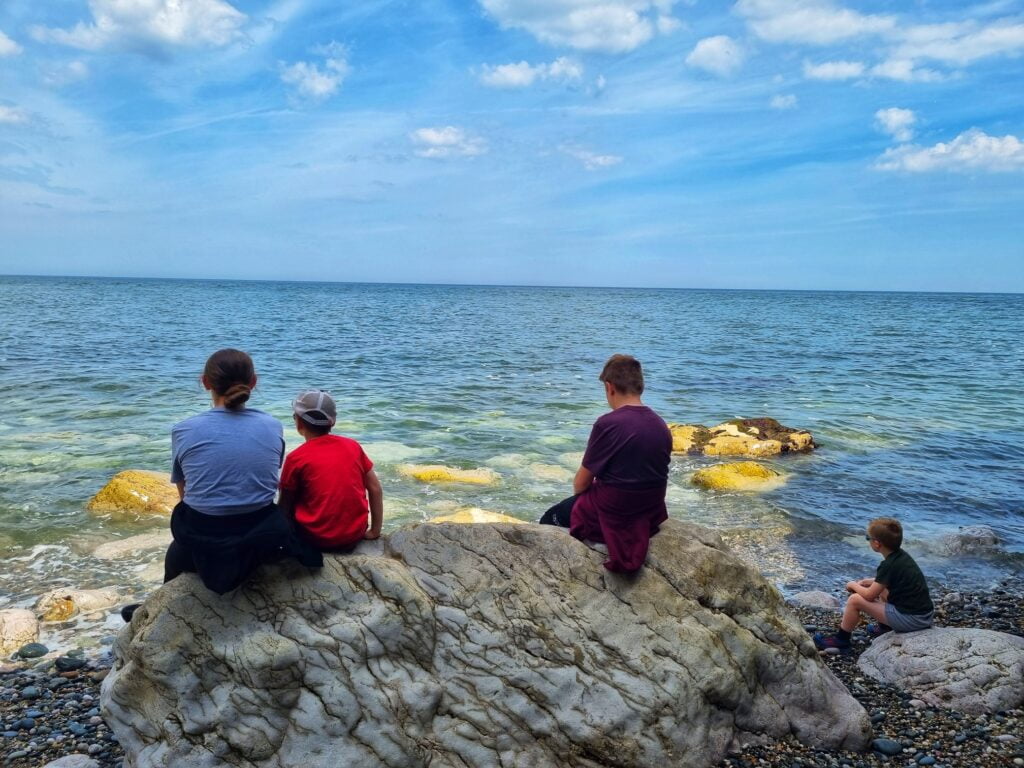 If you do make it down to the beach, there are some great spots for picnics. Just remember to take your rubbish with you!