A minefield
Shapewear can be a bit of a minefield area don't you think? There literally seem like millions of garments from full body type affairs, all the way down to small knickers, that claim to shape, tuck and tighten you up in all the right places.
I have to say I'm always a tad suspicious, as the bulk of the time the women you see modelling the garments are clearly those that don't actually require any shapewear anyway.
Also, let's face it, shapewear doesn't exactly ooze 'sexy' does it? Some of the things I've seen recently look better, and black is obviously way better, but still, it's all a bit Bridget Jones really.
Don't get me wrong, I love Bridget, but I think when it comes to shapewear people are quite divided. Which camp are you in?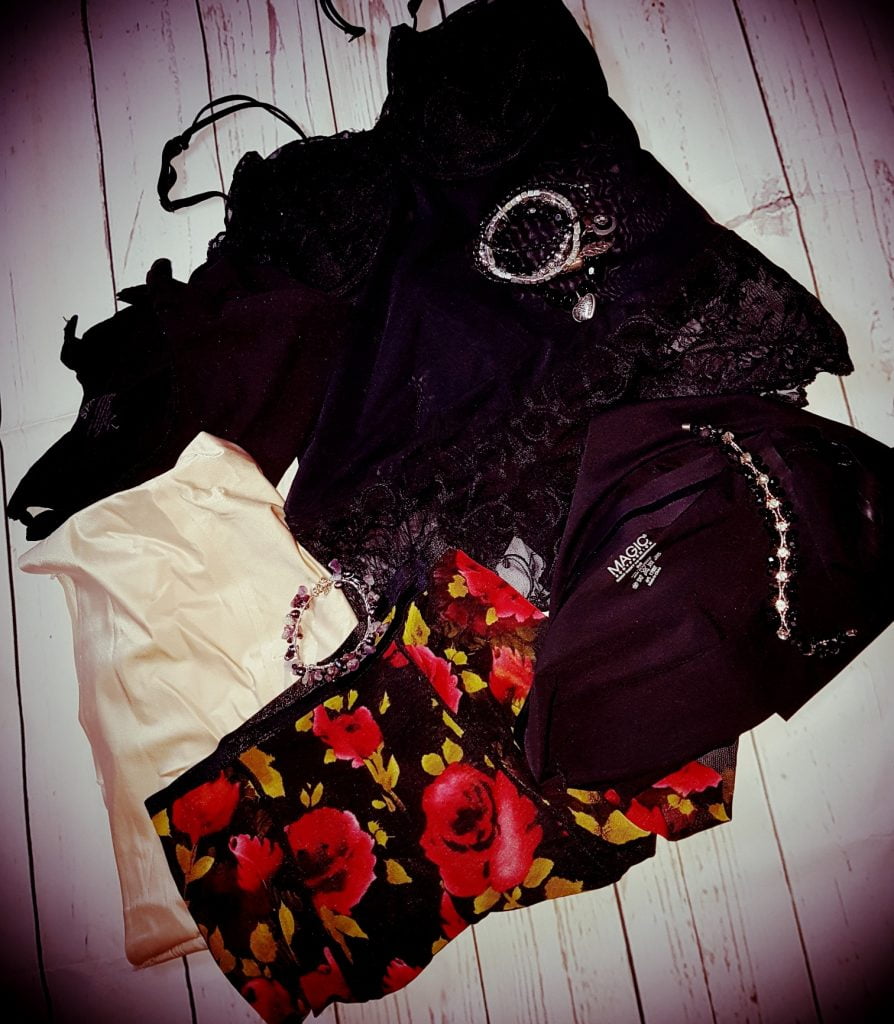 I love it – I wear it all the time
Are you in this camp? You're the one with the perfect silhouette under your work, weekend and party outfits. The one without any lumps and bumps in the wrong places, and enough shapewear to set up your own store. You understand that to be comfortable, shapewear has to be your regular size and you can't just try and squeeze into something smaller for an extra nip and tuck.
You've got tons of the new Maxi Sexy Shapers, which are your new favourite item due to the laser-cut edges on the top and bottom, that make this style invisible under clothes while the silicone strip at the top ensures they will stay perfectly in place.
You've probably got all their bras and MAGIC Bodyfashion Active Wear as well. Have you tried their Magic Luve Body though?
I like it for special occasions or particular outfits
Perhaps, you are more in the 'special occasions only' camp? Day-to-day you are quite happy to manage without, but if you have something special to go to, or you have something particular that you are trying to fit into, perhaps you bring out the shapewear?
It's something that you can tolerate for one night every so often, but you aren't a die hard fan and you probably shopped around for ages to get the shapewear that you have.
Are you a Spanx fan? Perhaps your bodyshaper of choice is the Miraclesuit Waist Cincher, now that does look good!
I can't bear it – I'd rather manage without
Maybe you are in the camp that can't stand shapewear? Do you feel like you are squeezing into a straight jacket? Are you uncomfortable? Do you feel as if you'd be better off wrapping yourself in cling film? Then, it rolls down, and down and down and there is no way to fix it other than dash to the loo.
Some people really can't stand shapewear. One suggestion is that if you feel like this you are perhaps wearing the wrong size, but I have to say that having tried numerous different brands, types of garment, different fabrics and sizes, I can totally appreciate this point of view.
In all honesty, the only shapewear I've ever truly got along with was a cheap pair of shaping knickers that I picked up in Primark after one of the children was born. They were brilliant, comfortable, easy to get on and off, enough hold to improve confidence, but not so much that they created lumps and bumps elsewear.
I think one of the big problems with shapewear is that a lot of it isn't that easy to get up and down, so if you are out and about just going to the toilet can be a total nightmare. At a wedding a few years ago I saw three sets of Spanks in the bin in the women's toilets. People had clearly got fed up of wearing them and chucked them.
One of the other issues I have with shapewear is that sometimes I feel as if it just moves the problem to another area of the body, which can make you feel equally blurrrrh.
Which camp are you in?