For their birthdays this year, two of my boys received amazing Star Wars toys from a friend of mine. Now these were pretty amazing anyway but then she told me that they interact with each other…which obviously the boys absolutely loved. They've had so much fun with them already.
It seems that there are all sorts of toys around these days with clever capabilities. Oh to be a child today! On the one hand it's quite amazing to think how much toys have changed over the years, and then on the other hand it is wonderful to see that although children love all the technology, they also still love simple games and kicking a ball around.
One of the latest toys to join the mix are the Sing-A-Ma-Lings, a bunch of huggable goofy characters that have laugh-out-loud silly voices and get you singing. They can also harmonize with you and with each other. Just press their bellies to enjoy three ways to play: Sing, Jibber Jabber (their own language), and Harmonize.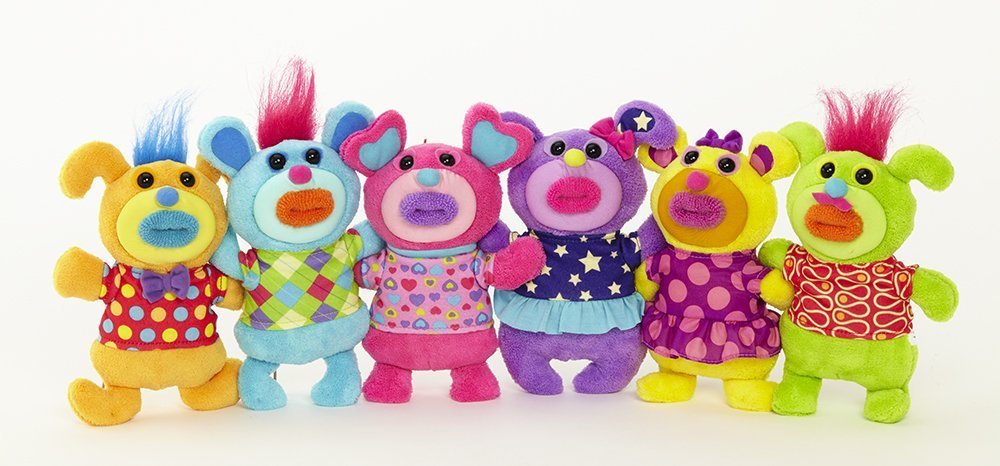 Just look at them, every member of the family could have their own…which would you be?
Aimed at children 3-5 years, each of these adorable characters are lots of fun on there own, but way more fun as you add more of them into the mix. Just take a look at the video below to see them in action. They even have their own You Tube channel!

You can purchase these from Argos for £9.99 – if you have more than one child it could be a fun gift idea for Christmas, one of those toys that brings much amusement to everyone on Christmas day, why not pop one in each of your children's stocking and listen to the harmony unfold? I think these are guaranteed to bring a smile to any home.