When you take that dream holiday with your lovely family, a top priority is to create memorabilia of your family trip memories. You can indulge in various creative ways to capture your precious moments and preserve your memories.
Whether you are an experienced or an inexperienced traveller, travelling with family or friends or going on that much-craved solo trip – every trip is memorable and must be cherished.
Here are six ways to preserve those prized moments forever.
Write it down in a journal
This is a pro-tip, especially if you have children accompanying you on the trip. It is a great way to capture memories while also testing your children's writing skills. This gives them exposure to new places and helps them add new words to their vocabulary and learn about new places. You can write journals and later share them with the world through travel blogs.
Besides journals, you can also make a scrapbook, pasting items like photos, postcards, and souvenirs. It is a creative and customised attempt to capture the memories of your trip to your liking.
Record moments in your diary and elaborate on your journey and the impressions and emotions you experience along the way. Creating journals touches the emotional part of your travel memories. Make a journal or a scrapbook and write/paste your itinerary, funny stories, etc. so that when you look back recollecting those moments, you feel nostalgic and smile in your sweet way.
These can be made by hand or even online. Various kinds of software and applications are available today to help you make these awesome journals and scrapbooks.
Vlog it
As time goes on people's preferences also change. A modern day traveller would probably prefer a live coverage of a place rather than look back at photos or stories about an adventurous holiday.
To do this, you can Vlog your holiday.
All you need is a simple camera, a webcam that records your thoughts during or after the moment. You can edit them yourself and have fun experimenting. You can either save it just for your family or if it's fun, share it with the world through social media and YouTube channels and maybe even go viral.
Record Videos
Capture a clip of the scenic beauty, the journey, the enthralling clouds when on a flight, and so much more, and save it to your mobile album. You can put all these clips together and make a fun souvenir video of your trip. Several apps can help you with this. Smartphones are enough to capture the most candid yet beautiful moments of your trip.
You don't need a flashy camera to capture the fun moments of your trip. To get good great footage from your camera's video app you can do the following:
Hold your smartphone horizontally and try and shoot in landscape mode. You can capture more frames by holding your phone over like this.
Smartphone cameras are not for professional video recording. Store your video options for sunny outdoors and indoor shooting, check the noise level and pick a quiet place to shoot.
Capture the music and lights when attending a local festival.
If you have recorded a lot of videos, you can edit them into one long video and record the whole trip. In most cases, you can rely on a basic video editing tool on your computer or laptop or even learn how to make a slideshow with music. These will certainly help in creating proper slideshows, if you create simple slideshows, you still might want to add some background music to set the tone and feel of your video.
Create a photo book
After your vacation, edit and select your favourite pictures and create a travel photobook. Remove blurry photos, discard screenshots and eliminate duplicates. You can also use specific hashtags for your trip.
There are two options: the traditional or the digital photobook.
The traditional photo book involves getting prints of your pictures and storing them in albums keeping your memories fresh. Digital photography is more cost-effective and provides a wealth of resources to be creative and look back at when you get home. You can record your travel memories by placing multiple photos on each page or by cutting/cropping pictures and making a collage.
Turn photos into postcards
Use a postcard app and create magnificent postcards by uploading your exquisite travel pictures and converting them to postcards. You can download the app and run it directly from your smartphone.
You can also write notes and send these exclusive postcards to any address in the world. This is a unique way to refresh your memory and share your experience. People rarely send postcards on recent trips, so you can change the trend and send a creative, fun, and personalised postcard to family and friends.
You can get a personalised message printed on them – like a birthday message, Christmas wishes, or postcards meant for simple emotional messages. You have the options of a variety of fonts, colours, styles, and sizes available these days.
Blog it
Your travel blog can be a typed record of all your solo travels and get-togethers with your friends or family. These are for your children to look back for many years to come and keep them for your family's memories. If you have good writing skills and have internet access while travelling, blogging is a great way to capture the events of the day and reach out to like-minded people.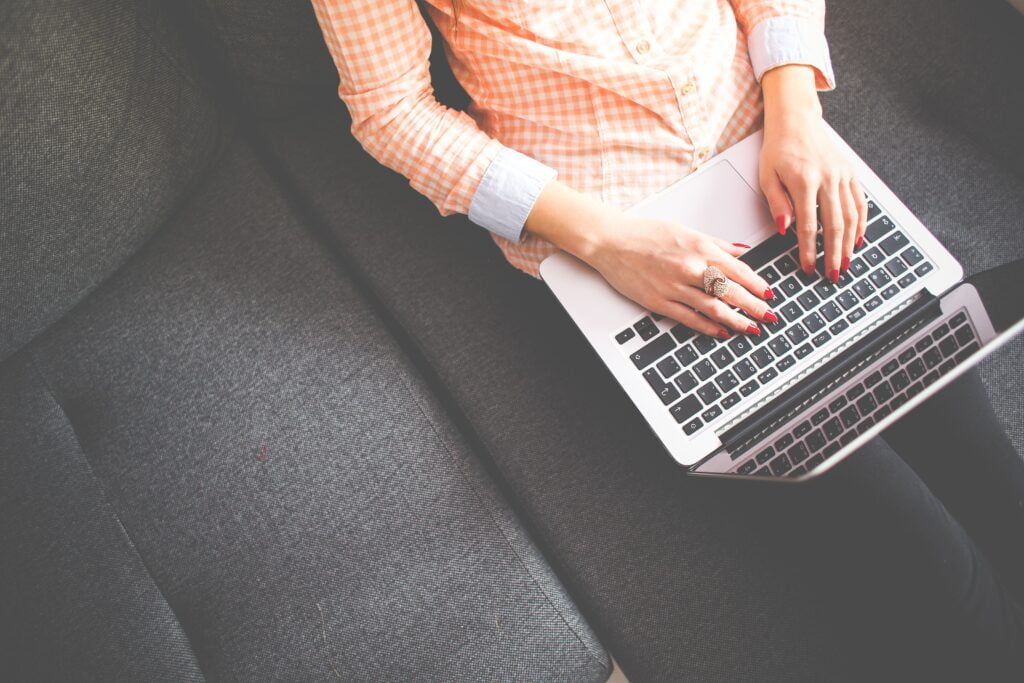 To start a travel blog, write about your overall experience and add the best photos. You can blog about the food you ate, the places you stayed in, moments you liked, etc. Use social media tools like Facebook, Instagram, Twitter, Snapchat, etc to share it. This is a great way to connect, engage, and interact with people who are looking for inspiration and mind-blowing views and feedback about different places on this Earth.
Conclusion
Taking pictures and videos are creative and fun ways to capture and freeze the memories of your trip. Sharing them on social media helps preserve them in unique ways and will always put a smile on your face in the distant future. From photobooks to travelogues, make sure to capture and retain the memories of your adventures!