I distinctly remember that when I was at school being smart was NOT considered cool in any way. The 'cool' kids were not the ones who worked hard and did well. I didn't really get it back then, and always thought that was a bit odd. I do still hear comments like that these days but I definitely think that overall things have changed on that front for the better.
Attitudes have changed and that is in part as a result of positive role models emerging over the years, as well as positive portrayals in film and television.
Meet TV's new heroines; McKeyla McAlister, Adrienne Attoms, Bryden Bandweth and Camryn Coyle – who make up Project Mc2. They're on a (secret) mission – to make sure tween girls (and boys) know that it's cool to be smart and to love S.T.E.A.M subjects (that's science, technology, engineering, art and maths).
The Netflix Original show launched last summer – complete with it's own geek chic fashion doll line from MGA Entertainment. This summer, the franchise returned – with two new seasons (six episodes on Friday 12 August, six episodes in October), new stories, new products and two new characters.
WATCH THE NEW SEASON TRAILER HERE:
Season two launched on Friday 12 August and follows the four best friends – plus two new recruits, Devon D'Marco and Ember Evergreen – as they complete undercover missions, as part of secret organisation NOV8. Themes such as hacking, cyber bullying, anarchy and the threat of technology blackouts are all tackled in the new show.
Fashion Dolls with A Scientific Twist
To accompany the new season, MGA Entertainment has launched a new range of uber cool fashion dolls – each coming with their own experiment that children can perform at home, priced at £24.99 each.
McKeyla's Glitter Light Bulb
The show's main character comes with her own glitter light bulb experiment – that shows how simple tap water can actually conduct electricity. Mix water and food colouring, add glitter and glycerine and watch as it really lights up!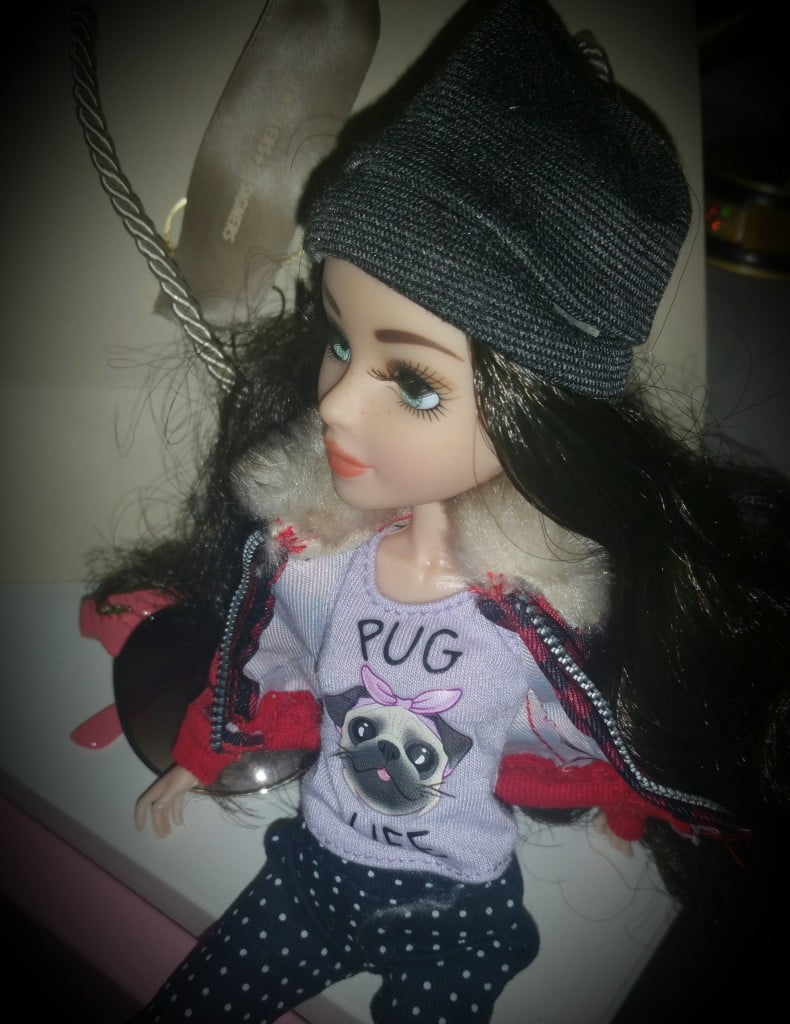 Adrienne's Bath Fizz
Culinary chemist Adrienne teaches children how to make their own bath bomb in this innovative kit. Using citric acid (because it is a solid) and baking soda – plus optional ingredients such as glitter, sprinkles and food colouring – in the mould provided. Guaranteed to make your bath more fun!
Bryden's Panda Speaker
Tech genius Bryden comes with a Panda speaker – you just have to complete the electrical circuit to make the music play. Feed an apple slice to the panda to play your favourite song!
Devon's Puffy Paint
One of the new members, Devon teaches you how to mix household ingredients such as flour, water and salt to make 'puffy paint.' The salt forms crystals when the paint dries (to make it sparkly) and the process of the water evaporating makes it appear 'puffy'.
Ember's Garden
Learn about the science of gardening with Ember's Terrarium (an aquarium for plants). Add rocks, soil and seeds to see the water cycle in action and learn why it is essential to plant life.
The Project Mc2 line is available at all good toy retailers. It's really positive to see both a TV show and toys to accompany the show available to young girls, to demonstrate that smart is cool! The only slight reservation I have about these dolls is they are very thin, with protruding collar bones. I've seen a few others comments about this, it is a bit of a shame they aren't a more natural shape, as that would be a much better message.
Watch Project Mc2 on Netflix – with exclusive content on AwesomenessTV and Dreamworks TV
Play games and find out all the information at www.projectmc2.com