Last week I honestly thought Spring was here, the sky looked like this! Stunning!
It was warm enough not to wear coats for a few days and the children even put shorts on a couple of times – I mean, SHORTS IN MARCH! BONKERS!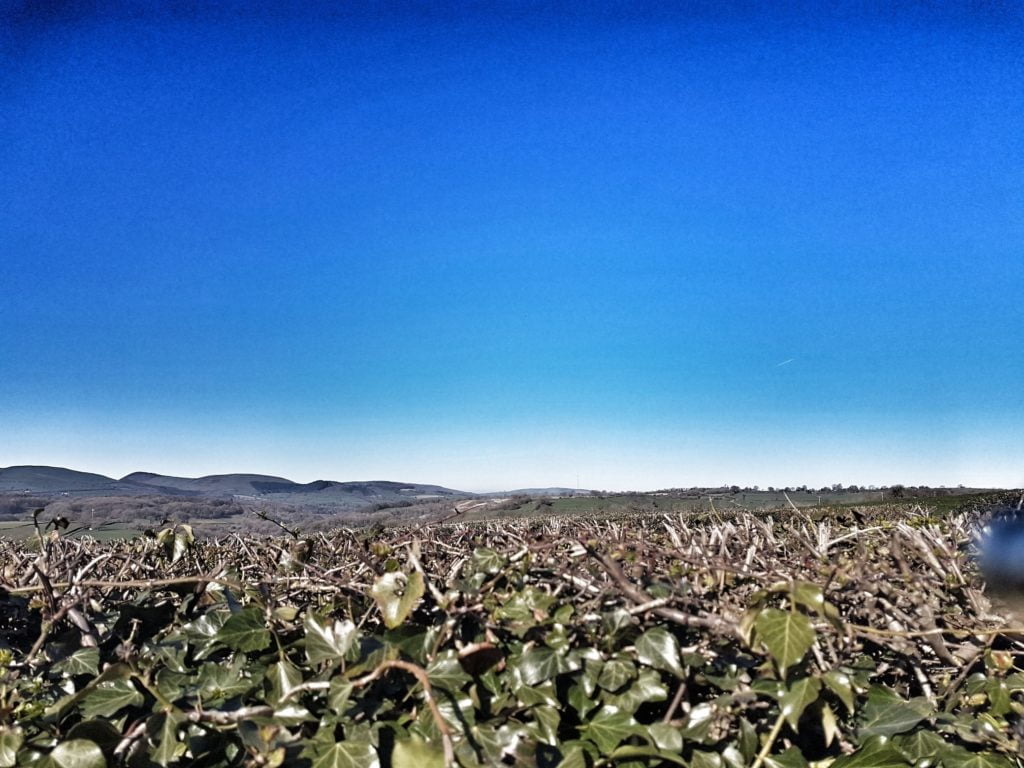 Crazy weather
This week we've had snow, I've had to scrape ice off the car twice and I've worn my winter boots and thick coat! There's a different view this week.
Before the weather changed and the snow arrived, the children did manage to have their first picnic of the year out in the garden! Yay! Our new PacMat had just arrived that day, so it was a great opportunity to give it a try.
What's a PacMat?
PacMat is a new kind of picnic mat from Rubbastuff. It's lightweight and compact, so easy to carry on your wrist, or in a rucksack. It's quick-drying and easy to clean, because it's washable. It's waterproof too!
We tried the Family Mat with snakes and ladders. Mat size: 140cm x 140cm; Bag base diameter: 12cm; Bag height: 15.5cm; Weight: 485g inc. bag. We love the pattern and the size, but the fact it's so lightweight is a huge advantage for us, as we always end up taking a ton of stuff in a rucksack on a walk and never want to carry a big rug as well.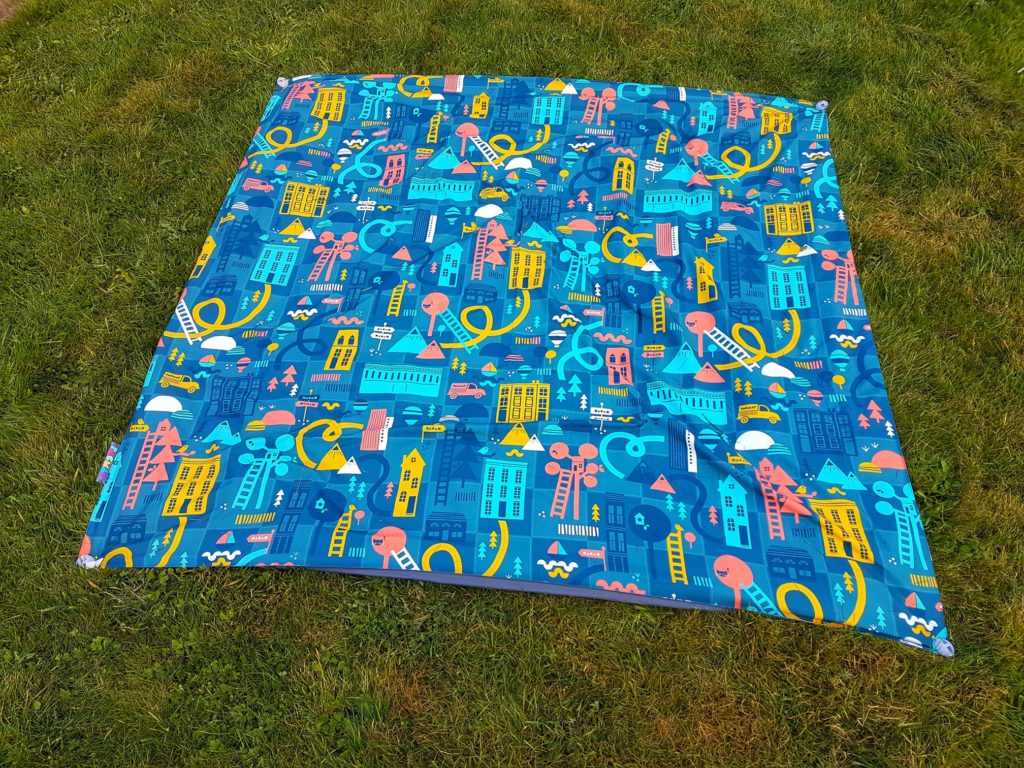 Each rug has slits in the corners and you can purchase pegs separately, to hold it down. It's pretty breezy where we live all the time so these are really useful. These pegs are just £2 a set, well worth not having to use random shoes or other items to hold it down!
Forward planning
Let's think positively and hope we all get lots of picnics outside with the children this year. Also, if you are planning on heading to a family festival this summer, one of these mats would be ideal.
Picnic season with children has the added advantage of being just able to shake the mat and say "it's ok, the birds will eat it!"- or is that just me?
Competition time
If you fancy getting ahead of the game and getting your hands on one of these lovely mats in time for picnic weather, just enter the widget below.
We are giving away one of these super PacMats to one lucky Mummy Fever reader.
Good luck!
Win a PACMAT for Spring and Summer Picnics
Terms and conditions:
Giveaway will run until May 5th.
There is one prize to be won.
The prize is non-transferable and no cash alternative is offered.
This giveaway is open to UK entries only.
Entrants must be age 18 or over.
Data controller for the purposes of this giveaway is Mummy Fever. Your details will not be used for any other purpose than selecting/informing a winner.
Winner's details will be passed to Rubbastuff, who are responsible for sending out the prize.
All entries will be checked.
The winner will be chosen at random from valid entries after the closing date.
The winner will be informed by email.
The prize includes free UK delivery.
Failure to respond within two days may result in a new winner being drawn.
Once drawn, the winner's name will be displayed on this blog post.
Entry into the giveaway will be deemed as acceptance of these terms and conditions