It's hard not to get excited about the 'S' word (summer) with the weather as good as it is at the moment. It's been perfect half term weather this week, and we've had lots of time outside with no need to even consider a wet weather option.
With the nice weather here already it's definitely time to think about those summer essentials.
Sun cream is always top of the list. We are big fans of the Childs Farm Sun cream and Aftersun and we also like the spray on sun cream from the Solero range at Lloyds pharmacy. I always go for creams that are suitable for sensitive or eczema prone skin so the whole family can use them.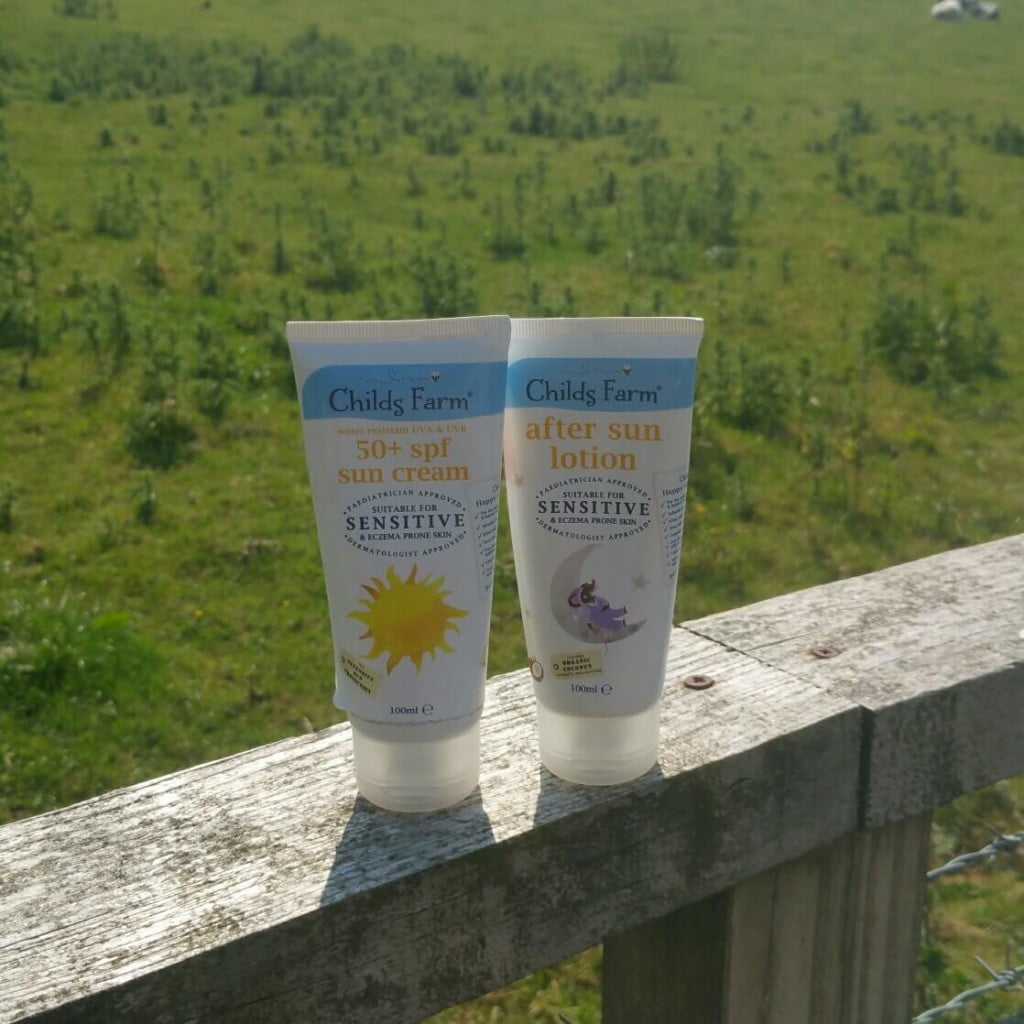 The legs, or part of them at least tend to be revealed this time of year and I'm already seeing lots of flesh around. A quick fix for them and something that is really handy for travelling is the Soleil® Colour Collection, which combines 4 Soleil® Lady and 4 Soleil® Scent razors in one pack to offer superb value and convenience. Each razor has 3 blades for a flawlessly close shave and lubricating strip formulated with Vitamin E to soothe and nourish your skin.
Handy, quick, effective – these are a most certainly a summer essential.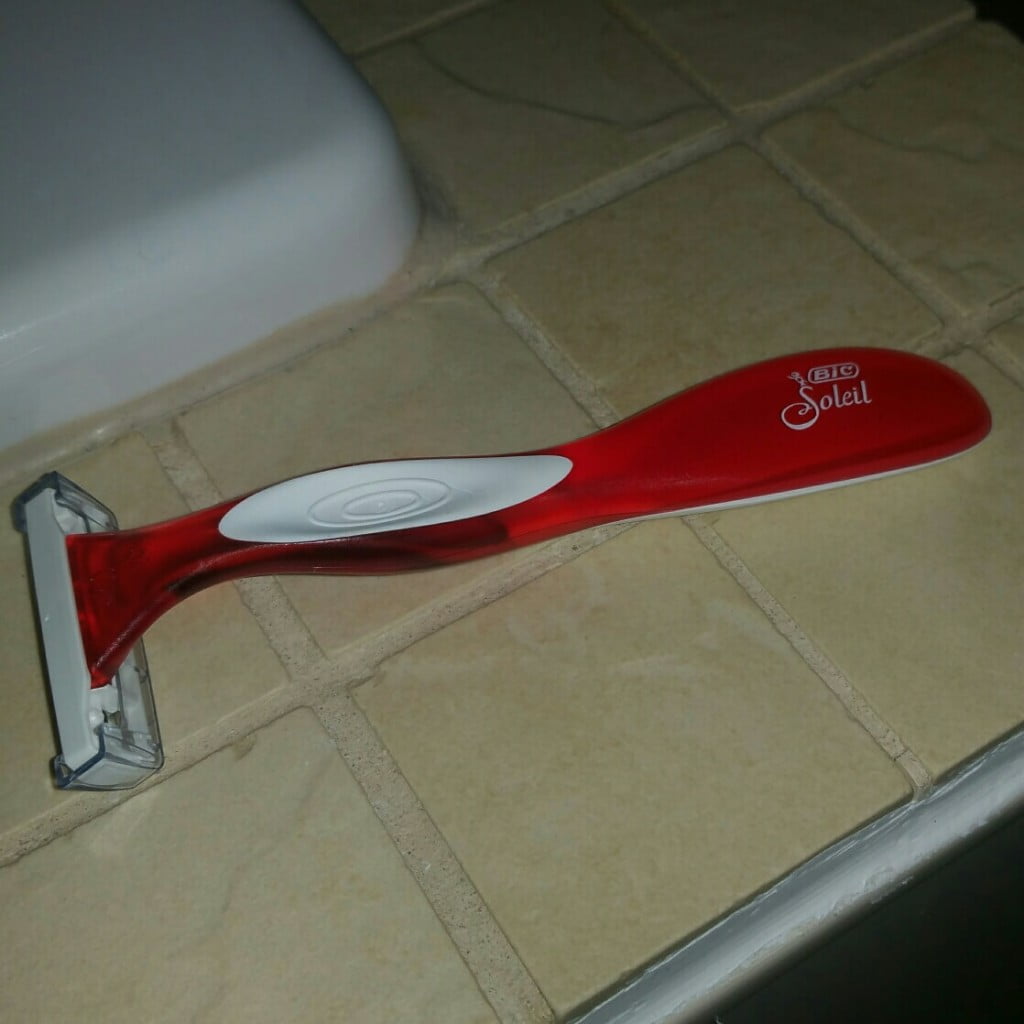 Do you or someone else in the family suffer with hay fever or other similar allergies? I've had hay fever since the age of 15, the only summers I haven't suffered with it are those when I was pregnant. I didn't have any hay fever at all during pregnancy, which was bliss.
Do you dread the warmer weather because of hay fever? As the temperature hots up, the pollen levels tend to rise too and this can bring misery to many. I've never really liked the idea of taking medication for my hay fever. Most of the time I have tried to manage and ride it out, using things like a nasal saline spray, eye drops and an eye bath.
I have recently come across something pretty special though – Kinetik's Allergy Reliever. This is  ideal as its drug free and good value too at just £19.99. Available from Kinetic Well-being, as well as Amazon, Asda & Tesco.
Kinetik's Allergy Reliever is a drug free, red light therapy treatment and comes in the form of this handy gadget. The small, easy to use nasal probe uses red light technology to treat Allergic Rhinitis, an inflammation of the nasal passage caused by allergens such as pollen.
Safe, fast and easy to use, the Kinetik Allergy Reliever is a gentle nasal probe, which inserts directly into the nose. The product includes a set of replaceable probes, to ensure all the family can benefit from this.
The recommended treatment time is one three minute session, three or four times a day with a five to six hour interval. The device automatically switches off after three minutes.
Practically speaking this is rather a lot and you might think it sounds much easier to just swallow a tablet. That's up to you to decide but I noticed an improvement after just two sessions and my son after just one session.
Easy to pack for travelling, or just pop it in a handbag or change bag, this is a great little device. I'd love it even more if it came with a carry case of its own, which would make it easier to transport.
Vitamin D has recently been receiving a lot press as this super vitamin has many health benefits, including protecting your immune system and promoting healthy teeth and bones. You will also hear it mentioned in relation to pregnancy breast feeding as a vital vitamin.
By having just one bottle of Get More Drinks Vitamin D per day, you are hitting your recommended daily allowance in an easy form – all you do is drink it in a tasty, refreshing and re-hydrating drink, which also encourages you to drink more fluid as well, something may of us would benefit from.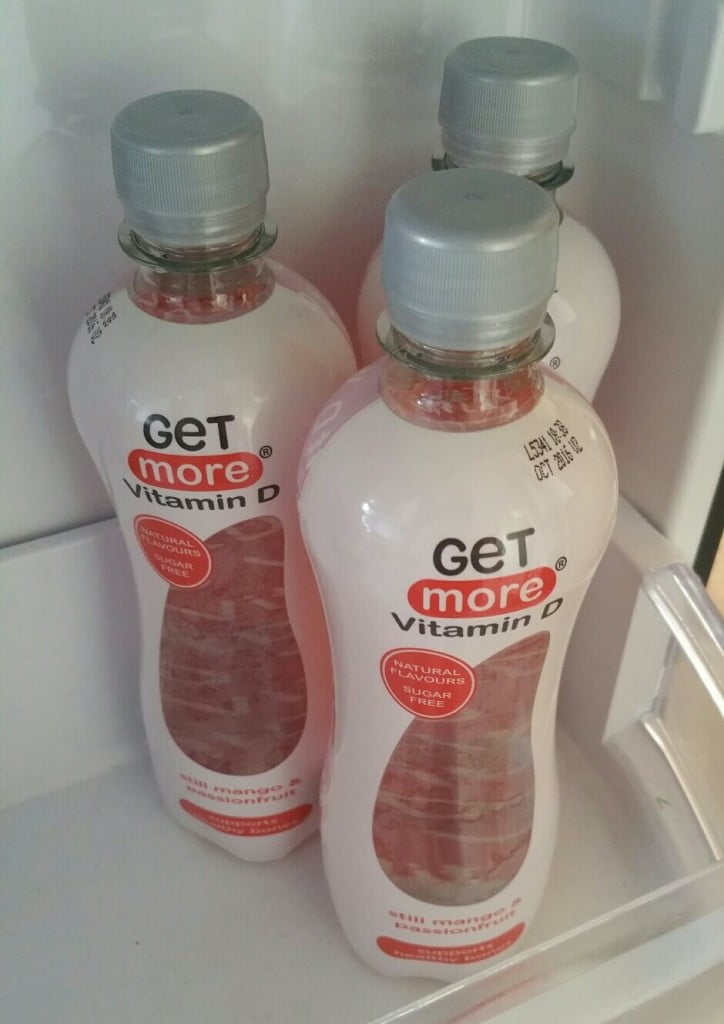 Vitamin D can also be found in naturally oily fish, meat and eggs however it can be difficult to get enough through food alone.
Get More Drinks have developed a great tasting, sugar free alternative to taking a supplement in pill form. Containing the recommended 10 micrograms of Vitamin D, as well as 120 milligrams of calcium, this mango & passion fruit still drink is an essential addition to any daily pregnancy routine and useful for anyone.
Vitamin D is known as a great natural mood lifter and this sugar free drink – made with spring water and natural flavours – contains only 7 calories per bottle, an added bonus. This is an easy way to boost your vitamin intake and improve your hydration in one easy hit.
The 'Get More' range consists of: Get More Vitamin A to support healthy skin and vision, Get More B Vitamins to help the body release energy Get More Vitamin C to support the immune system, Get More Vitamin D to support healthy bones Get More Multivitamins to help keep the body healthy and Get More Minerals to provide essential nutrients.  The 330ml kids' range, 'A Little More' includes: A Little More Vitamin C, A Little More Vitamin D and, A Little More Multivitamins, perfect for lunchboxes.
Priced from £1.25 and now stocked in over 5,000 shops nationwide, including selected Tesco, Sainsbury's, Asda, WH Smith, Spar, Superdrug, Roadchef, Center Parcs, as well as a number of independent convenience stores nationwide and on Ocado, these are a summer essential you'll want to pop in the fridge.
5 BIC Soleil Bella razors and 5 BIC gels