With all the nice weather we've been having during this lockdown period, and, given that no one will be going very far this summer, I've been thinking about all the garden games we can play this year.
What garden games did you enjoy as a child? How about recreating these and playing them with your children?
Ball games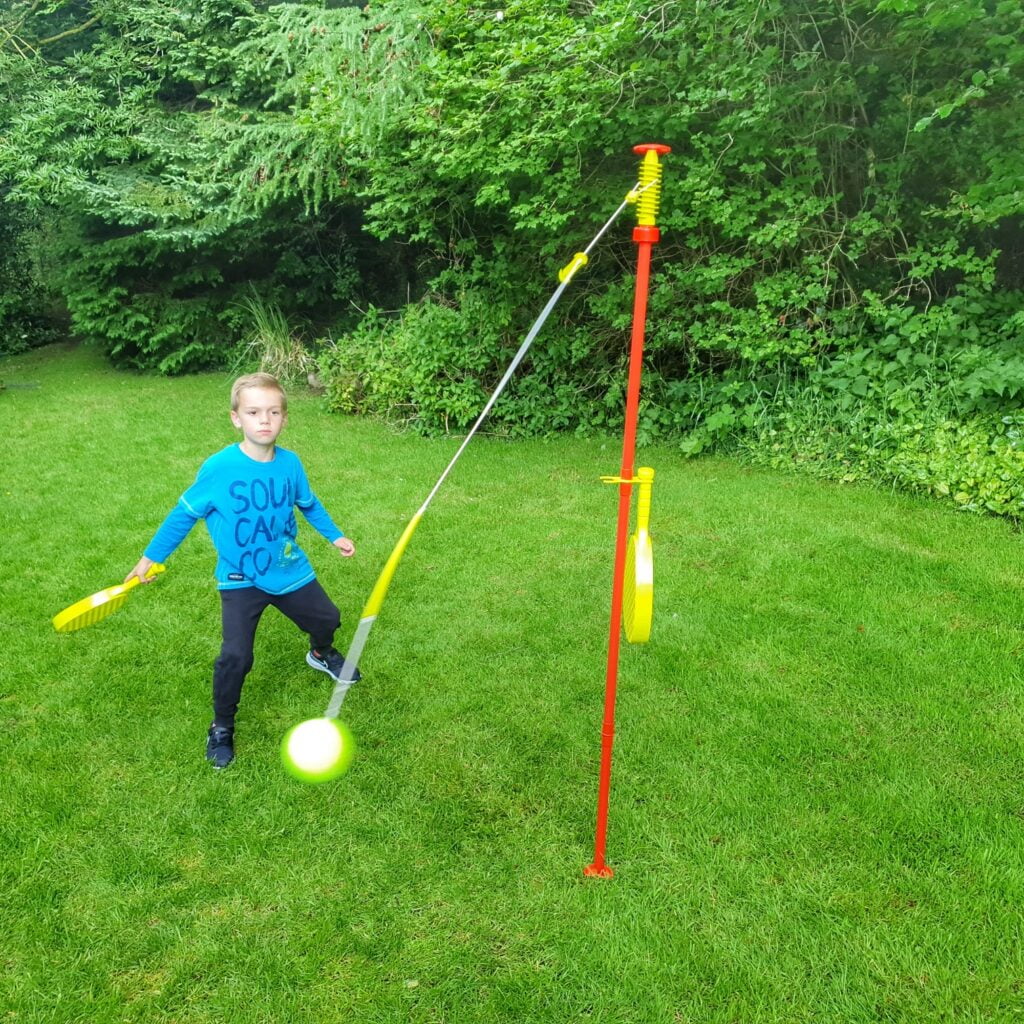 As a child I loved Swingball. I remember lots of my friends having one of these and we used to play for hours. We eventually got one at home and it provided hours of fun.
I've literally been trying to order one of these sets since the start of lockdown. I guess everyone else had the same idea because they seemed to be out of stock everywhere I looked online.
I eventually managed to get one directly from the Swingball website last week, so the children have been enjoying giving this a go. They are much better at it than me! It's a great way to improve hand-eye coordination! I need some practice myself!
Net games
Perhaps you've got space for a small football goal, or you can string something up across your garden for a game of badminton? You can of course use the same net for a game of volleyball, so something like that is multipurpose.
Water games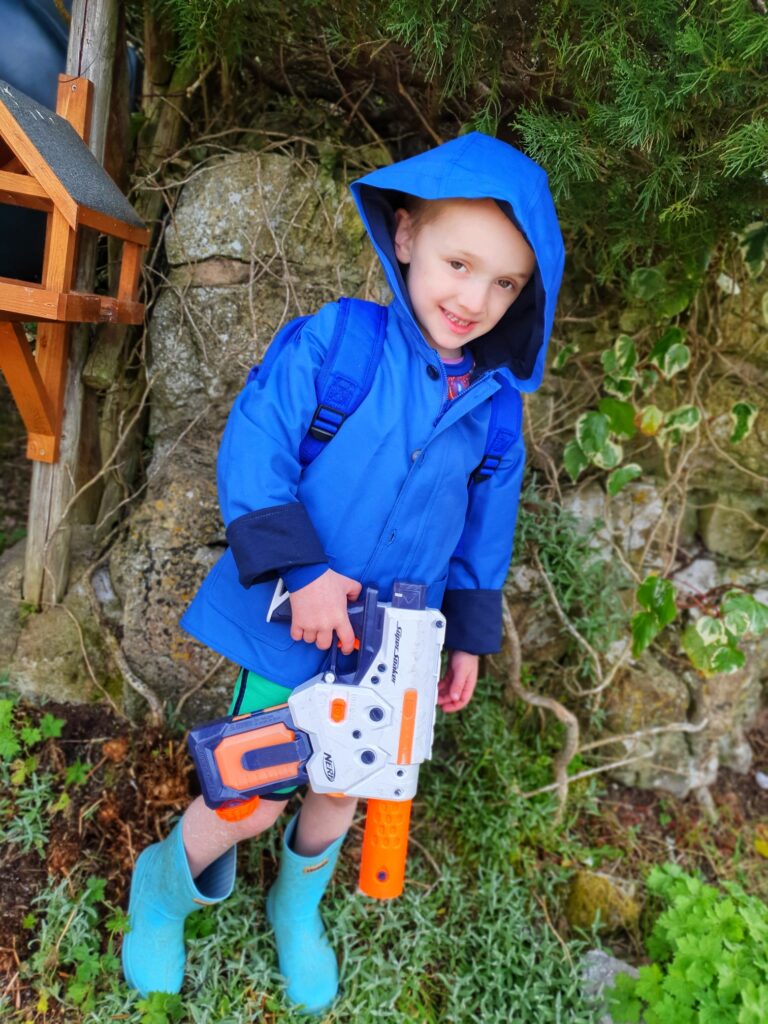 Our children love playing with water. Obviously if it's a hot day it's a great way to cool off, but even on cooler days they can have fun. They just pop on their wellies and a rain jacket and off they go.
You can use water guns, water balloons, cups or buckets, or even empty plastic bottles.
Giant versions of your favourite games
Did you play Pass the Pigs as a child? I absolutely loved it and I have fond memories of playing it on holiday and whilst travelling, as it was so easy to fit in a bag or a pocket. Now you can play this in your garden, on your trampoline, or even in a garden pool if you have one!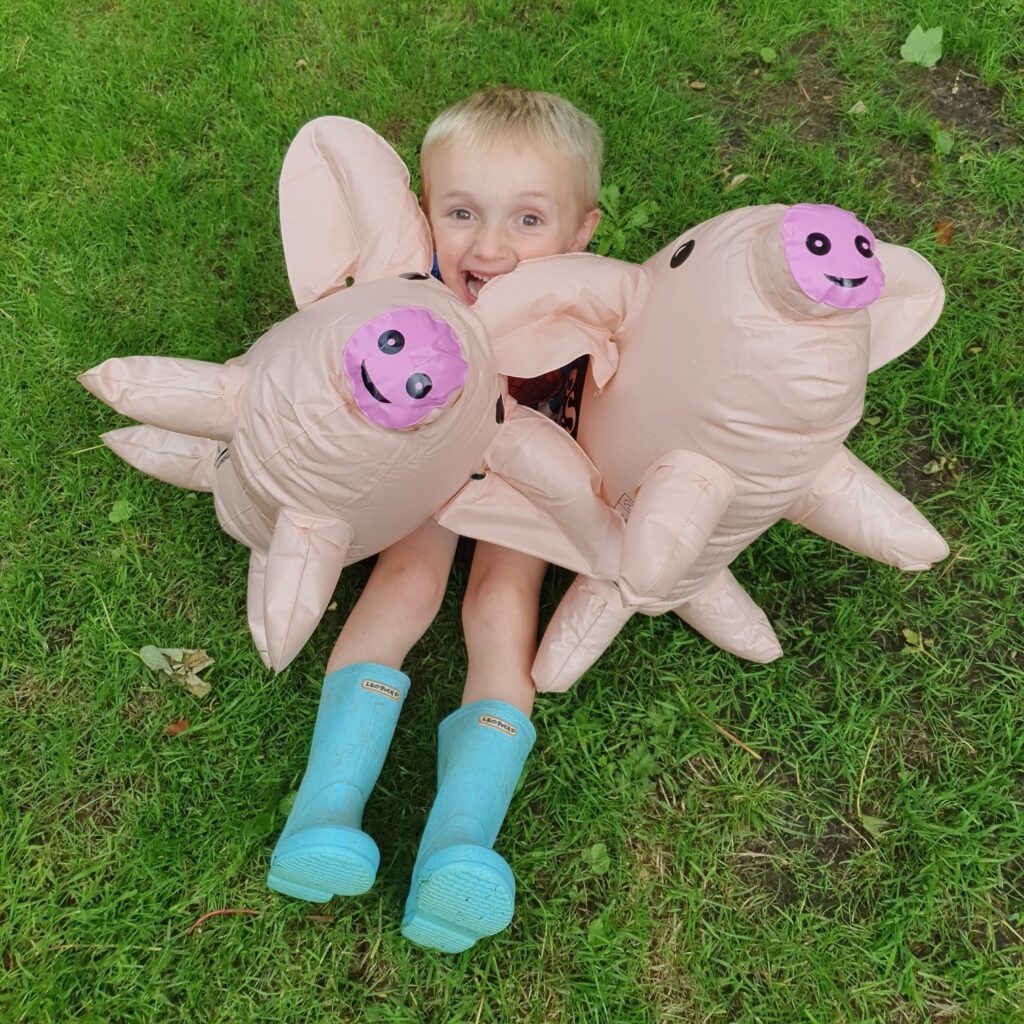 The classic party game Pass The Pigs has gone Super-Size. It's Pass The Pigs like you've never passed them before! Inflate your pair of porkers, throw them and see how they land. Will you get a Leaning Jowler, a Mixed Combo or will you Pig Out?
The super size pig game is £14.99 and suitable for ages 4 and upwards. It's a great family game, and it's available on Amazon.
Sports Day Games
With the children missing out on Sports Day this year, we decided to recreate it as home. We split the family into two teams and did lots of traditional races like sack race, egg and spoon, running, backwards race etc. I found a kit on Amazon and was actually really impressed – you can find it here.