Personally, I hate shorts. Well that's not entirely true, I love shorts, I just hate them on me. Anyone else? Surely I cannot be alone in this? Each year as summer comes around I debate it with myself and then talk myself out of it! My daughter loves them though and there are a ton of great shorts around this summer, no matter what sort of look you are going for or what you are going to be doing. She loves her sports shorts, but then also really loves her distressed denim shorts in white, black and blue. These really are super versatile and they always wash and wear so well.
There are loads of lovely sports shorts out there, allowing you to move in a way that a pair of decent sports leggings would allow, but without getting so hot. There are also lots of smarter shorts and then tons of denim shorts around too, allowing for both smart and casual occasions.
Are you a fan of shorts? Have you already picked out your shorts for summer? Are you recycling shorts from previous years, or looking for something new? If you are looking for new shorts this summer, check out the range of options over at Femme Luxe.
It doesn't matter what look you are going for, they have something for you. Perhaps you want to update your wardrobe with a pair of casual cycling shorts, – showing my age, but these were also a big thing when I was a teenager. What's that saying, if you wait long enough things come back around….well here we are again! You could layer running shorts under an oversized hoodie for a casual trip to the shops if it's not that warm out. Or, of course, you could try a pair of the super popular booty shorts! Have you tried a pair yet?
If you want to smarten things up a bit, you could try a pair of high waisted denim shorts, or even a pair of faux leather shorts if you are feeing super fancy.
If relaxing is more your thing, you could try out all the jersey shorts that work perfectly with a t-shirt or vest top just for pottering about at home – your summer version of your loungewear cosies perhaps, maybe with a pair of fluffy sliders just to complete the chilled out look? Here are a few looks to consider as the weather heats up or you head off on your summer hols!
For a casual look
Do you want a super casual look and an alternative to jeans, when the thought of pulling on a pair of jeans makes you sweat? Try a pair of high waisted shorts with a plain white tee and denim jacket perhaps? If that's not your thing, what about some black cycling shorts under an oversized graphic tee or hoodie, as mentioned earlier? You could also try a pair of floaty linen shorts with a body suit, especially great if you are off somewhere hot and need to keep cool.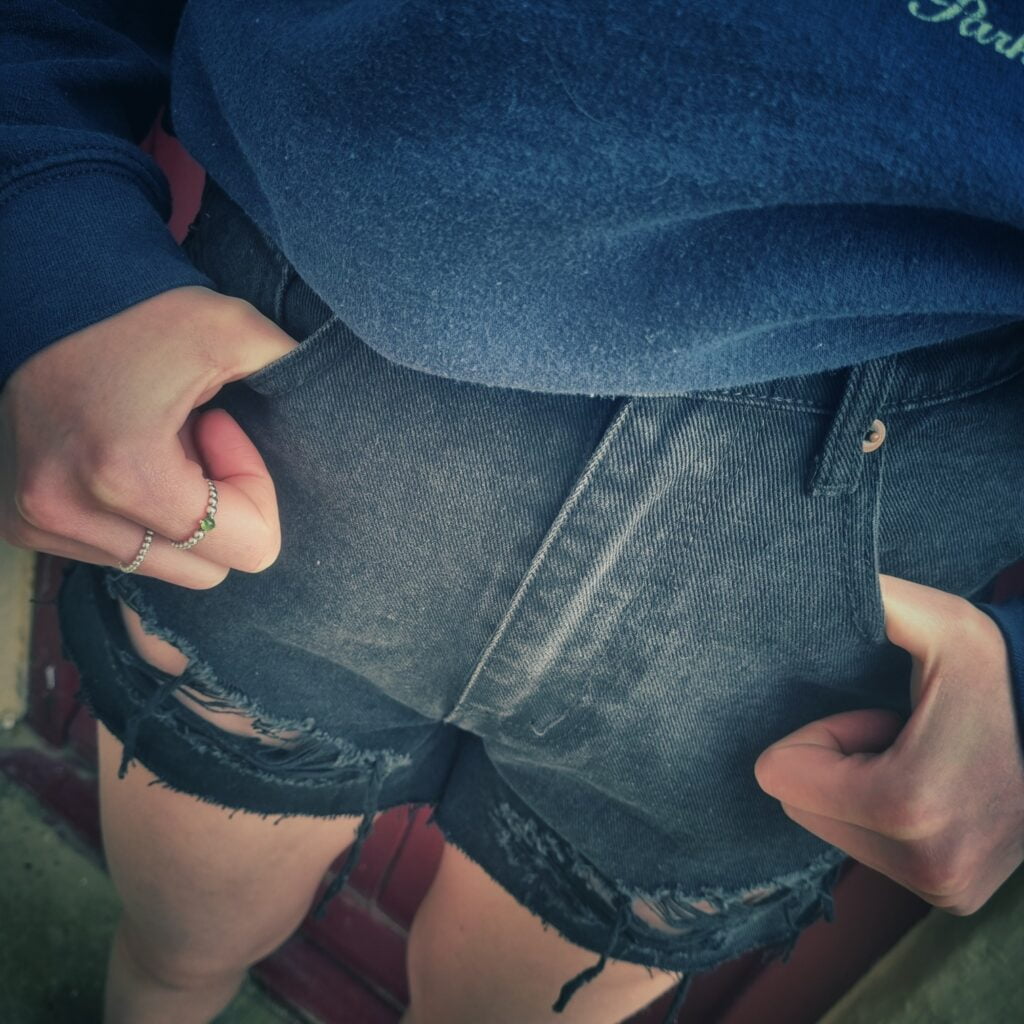 Going out?
If you are fed up with dresses, why not make shorts your go-to outfit for dressing up to go out? Distressed denim shorts and a corset, or something a little more tailored for a smarter look perhaps? Be ready for day-night in a pair of black belted shorts, so you can dress up or down as you go.
Shorts for work
Is that even a thing? Surely it depends where you work and what your job is? Yes, I'm sure that's the case, but consider if you could wear shorts for work before you dismiss the idea altogether. There are plenty of really smart tailored shorts around, or slightly longer shorts even, that you could team with a blouse perhaps?
Will you be wearing shorts this summer? What kind of shorts will you be going for? Do you keep them strictly for holidays or are they one of your summer staples? I'd love to know in a comment below. Where are your favourite places to buy shorts from? Do you have a favourite trusted pair you bring out every summer when the sun comes out and you decide it's time to get some colour on your legs?
This is a collaborative article.