In my early teens my grandmother bought me a pair of silk pyjamas. They were my favourite pyjamas for so long and when I finally grew out of them she bought me the same ones in the next size up. What I remember most about these pyjamas was how ridiculously comfortable they were, and how easy it was to just slide under my duvet.
I haven't owned anything like this since. I've looked at them over the years but just thought it wasn't worth it. I mean who wants silk pyjamas with milk stains on from night feeds, or dribble from winding babies, or baby sick even? No one!
Now those baby days are behind me I thought I'd bring a bit of silk back into my life. I love these purple silk pyjamas, purple is my absolute favourite colour, so when I saw these I fell a little bit in love with them. The quality is beautiful. They are from a small business called IDentity Lingerie, based in Lincolnshire. These are ethically made, environmentally friendly and handmade – meaning each order is treated as if it is a custom order!
So what else do they make? So many gorgeous things! My absolute favourite though is this stunning black silk dressing gown. I love everything about it. The length is perfect, the sleeves, and there is plenty of fabric to wrap around. It feels so lovely on and the fabric is unbelievably soft.
This full length silk dressing gown comes in other colours including burgundy, navy, gold and green and is made of Japanese silk. These are currently hugely discounted, so if you are looking for a beautiful gift for a friend or looking to treat yourself, do take a look.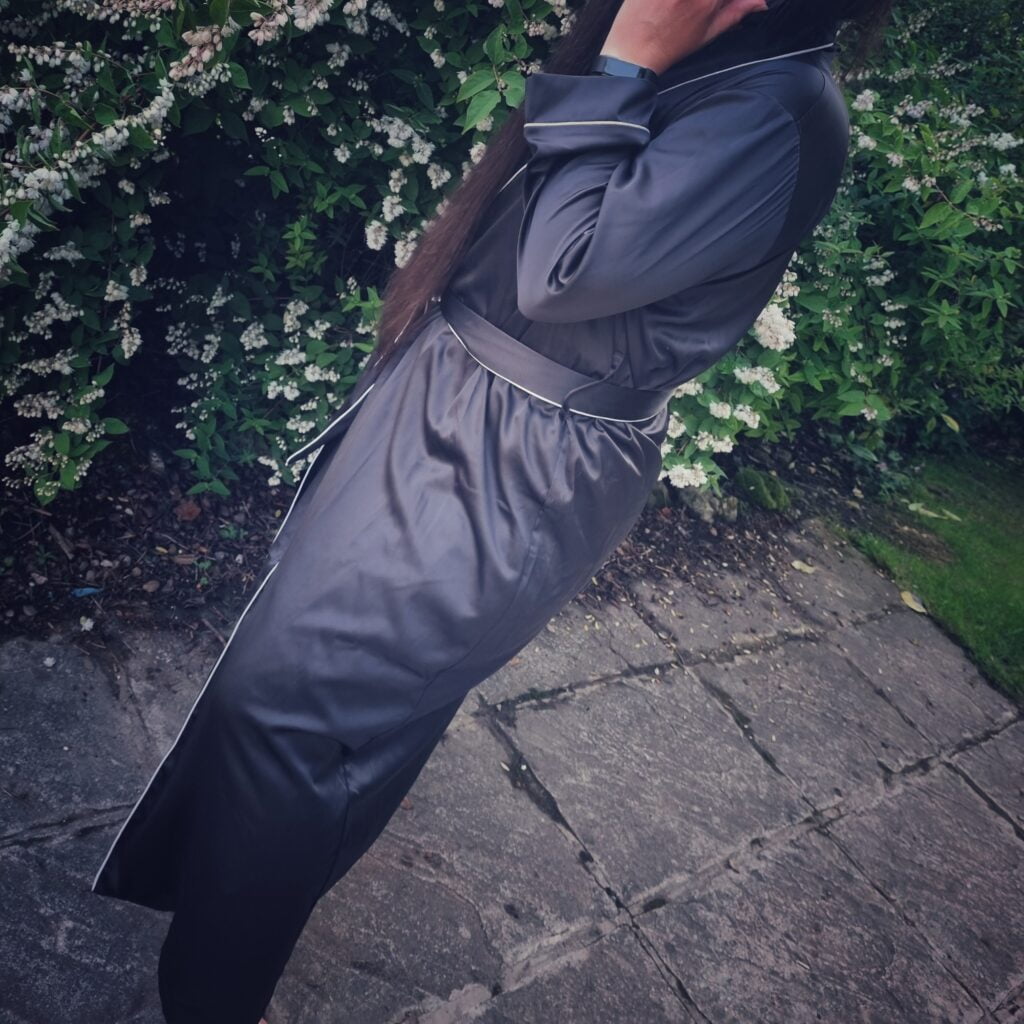 IDentity Lingerie also make face masks, wrap dresses, bras, knickers and nightgowns. The face masks are really comfortable, so soft on your skin and do not pull on the ears. These have four layers of protection and a pocket to add a filter. These are priced at around £8.00 and wash really well.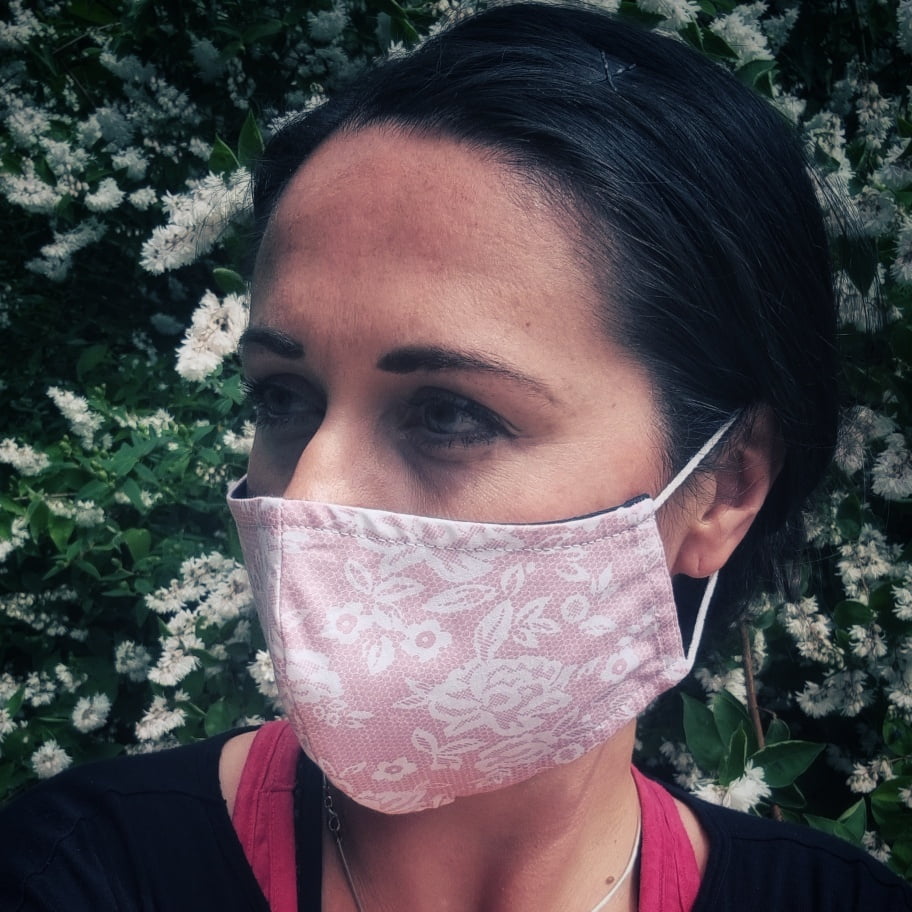 The bras and bralettes on the site are not standard I would say. There is a lot of lace and a lot of straps. These are probably not your everyday bras, but there are some very pretty ones available, like this black lace bralette and matching knickers below.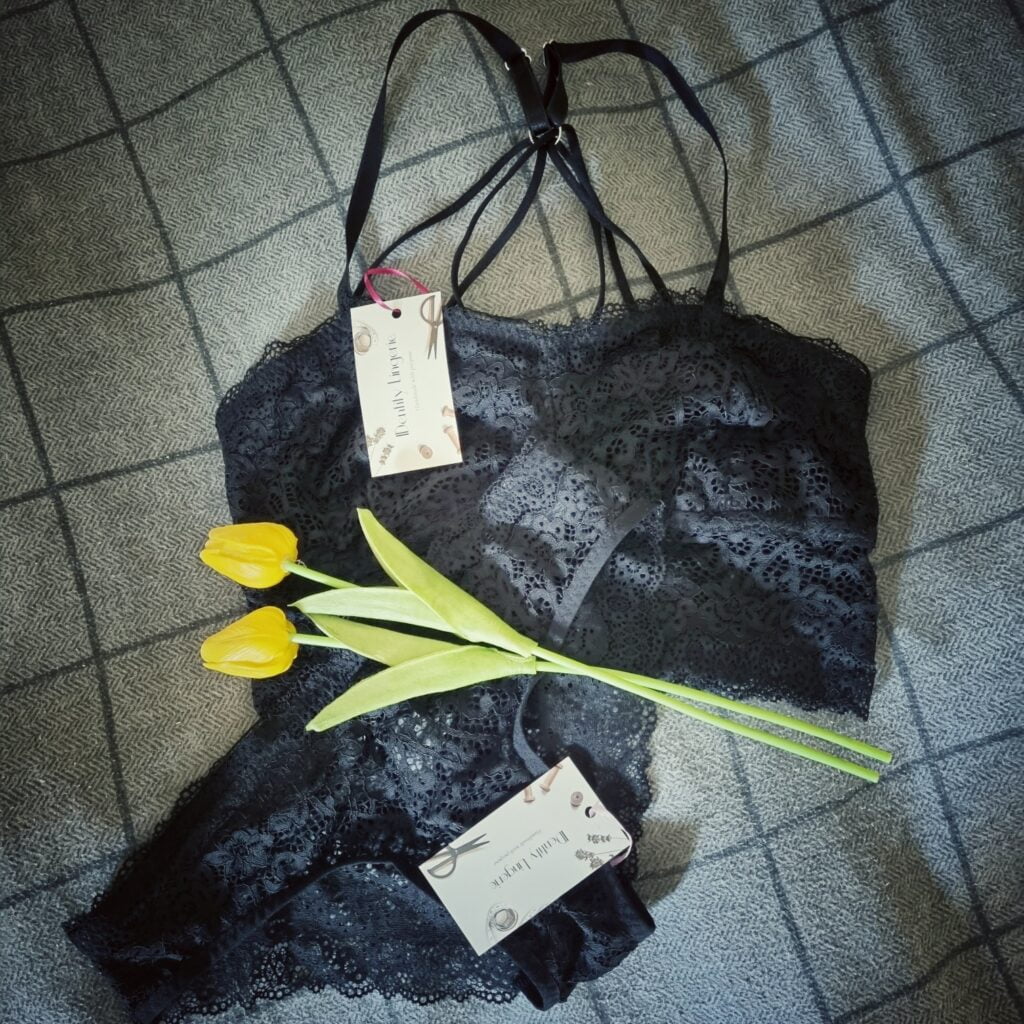 I am so impressed with the quality of everything from IDentity Lingerie and I love that all the products are ethically handmade. If you would like to support a small business next time you purchase nightwear or lingerie, do check them out.
This is a collaborative article.