We love children's stories and I've written many times about the importance of reading and the benefits of reading to children, as well as them exploring books on their own. What is really lovely is when you can take the learning from these stories outside and give it even more context.
The best stories we have found for this are The Gruffalo, The Gruffalo's Child and We're Going on a Bear Hunt.
If we go on a forest walk for example, the children will often ask if we can go and hunt for The Gruffalo.
Last week we went exploring and we came across this log pile house…could this be the home of the big bad mouse? We had to peek inside to check.
The Gruffalo's Child was feeling brave…and so were Woody and Barney!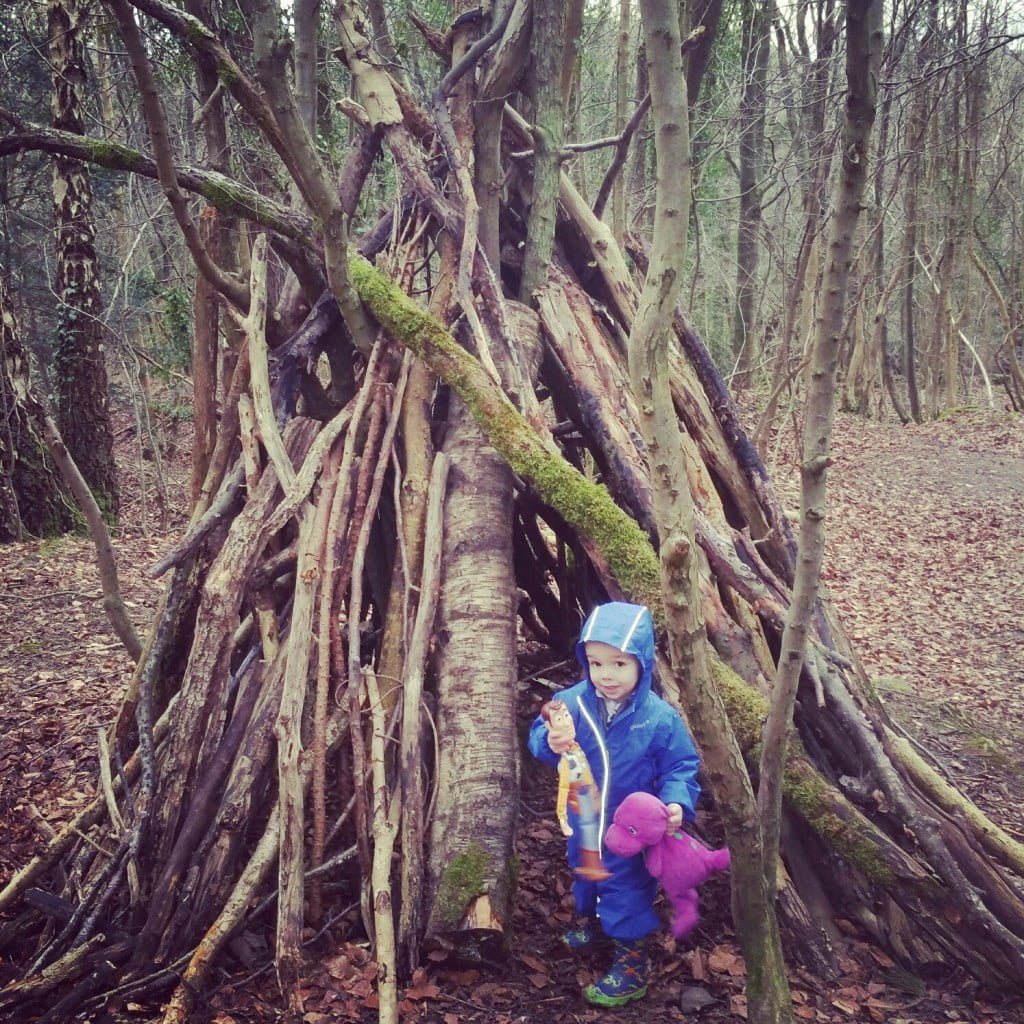 It is really lovely to relate the children's favourite stories to the outdoors and think about story telling in a different way.
Think about the stories your children enjoy and how you could relate these to external things from their bedroom or the playroom. It can make walks a real adventure! Just like when the big kids have lessons outside at school, either taking part in Forest School, or just outside in the garden, the little one's creativity can also thrive in the great outdoors. Outside spaces can create the perfect scene for stories to come to life. If, as an adult you have ever been to an open air theatre, you will know what I mean.
What are your favourite children's books?
We are off to see The Gruffalo's Child on the stage later in the year so no doubt this will bring the story to life even more, although, we will be inside the theatre…now in an outdoor, woodland setting, that would be really magical!