If you are visiting North Wales and looking for a beach to explore, head to Talacre Beach. It's a great place to spend a few hours as a family.
Where is it?
Talacre sits just across the River Dee from the Wirral over the English / Welsh border. There are miles of golden sand backed by dunes, meaning there is plenty of room for everyone.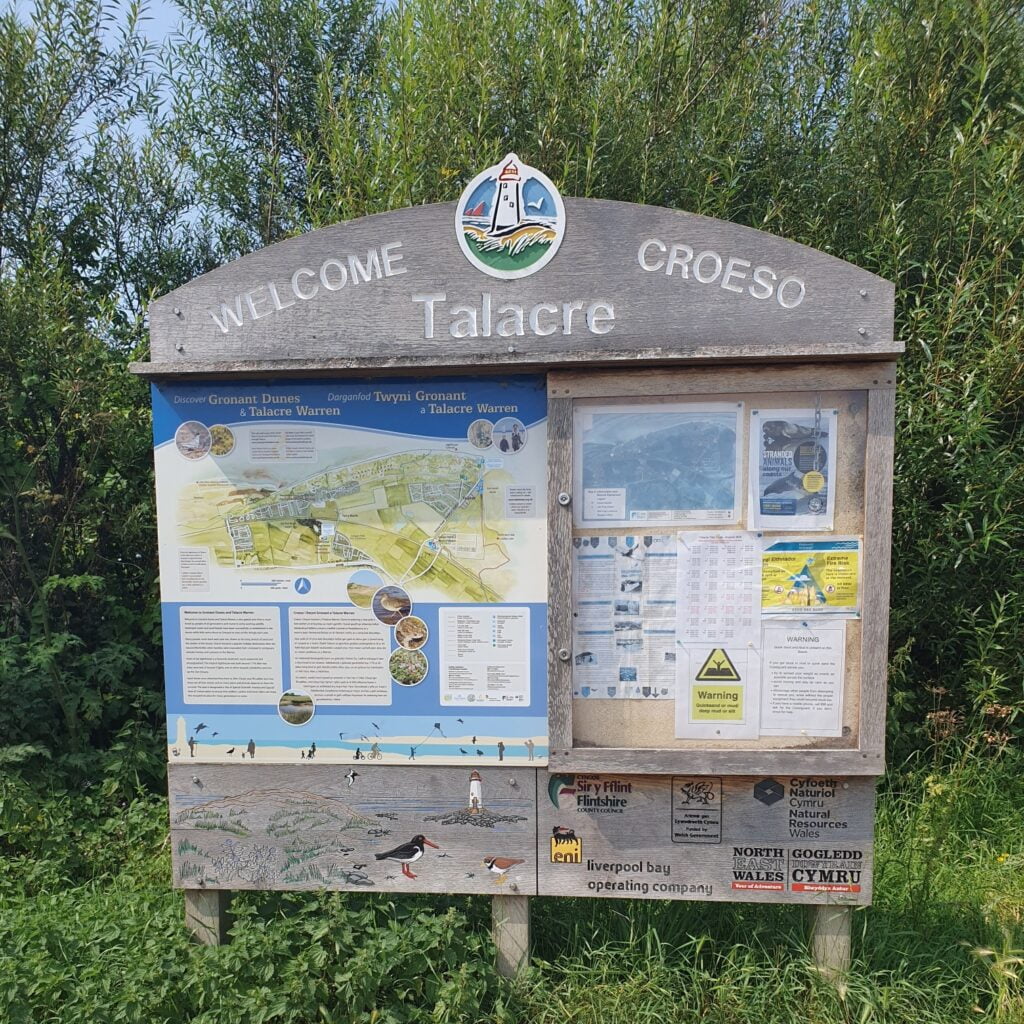 For a large part of the year you can walk for ages and not see anyone. There are a number of holiday parks and caravan sites just over the dunes meaning there is quite an influx of people during the summer. However, even in the height of this period we've not struggled to find our own spot.
What's there?
A feature of Talacre is the Point of Ayr lighthouse which dates back to 1776. The lighthouse was decommissioned in 1884 but still remains an impressive monument, rising approximately 18 metres out of the sand.
The sand dunes are great for climbing and exploring and you can cross them as alternative routes to the beach if you don't want to stick to the main path. Some are quite steep so if you struggle with things like this or you have a lot to carry, stick to the path.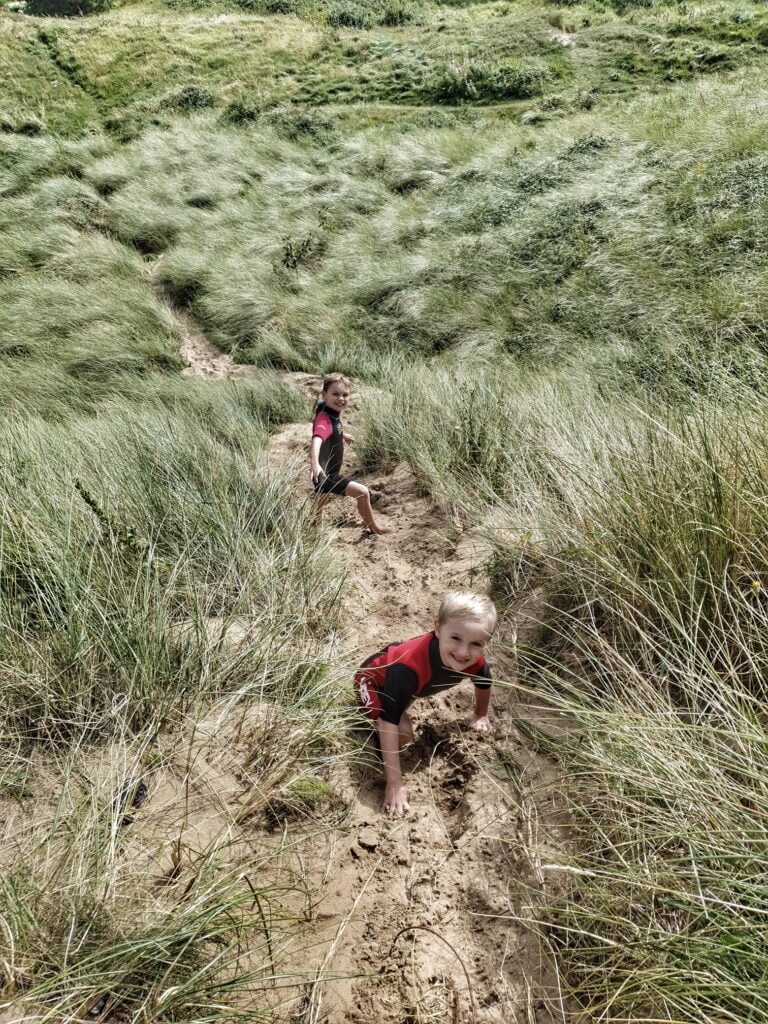 There are two car parks. At high tide the main car park can become very boggy and is often closed for this reason. The over spill car park I find easier anyway. There is a wooden boardwalk which takes you towards the beach.
The car parks are normally pay and display, although the meters are currently closed due to COVID-19.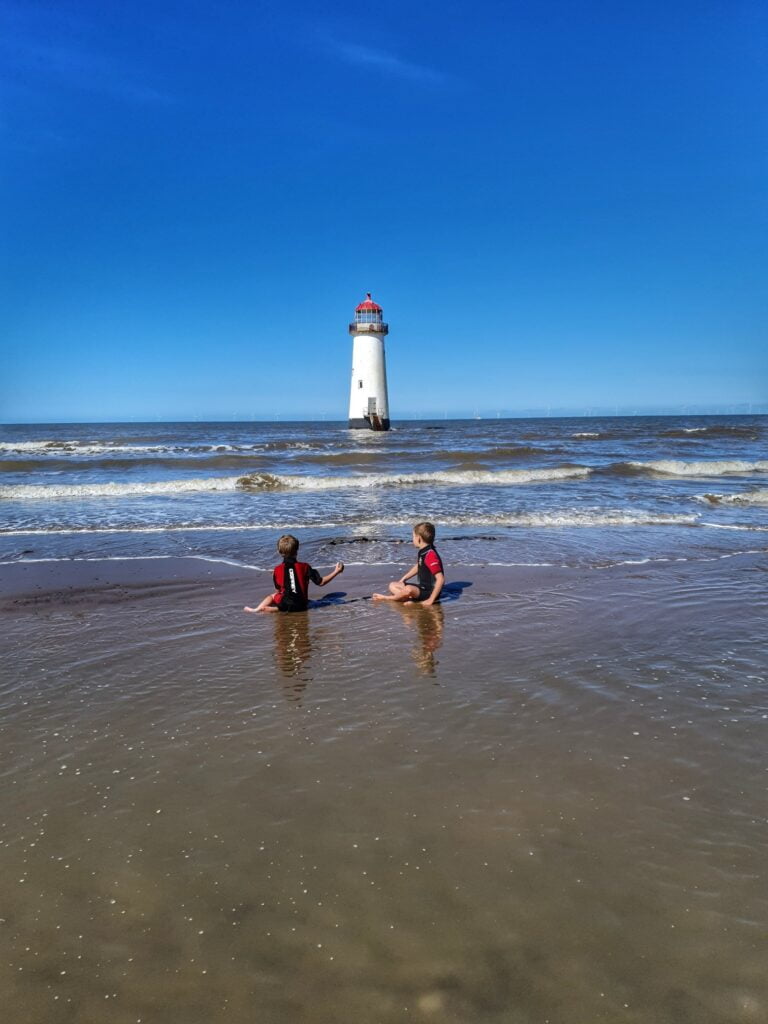 A couple of minutes walk from the main car park there is a fish and chip shop and a couple of arcades if that's your thing. We've not been to either, so I can't tell you what they are like.
There is often an ice cream van in the main car park need the entrance to the beach.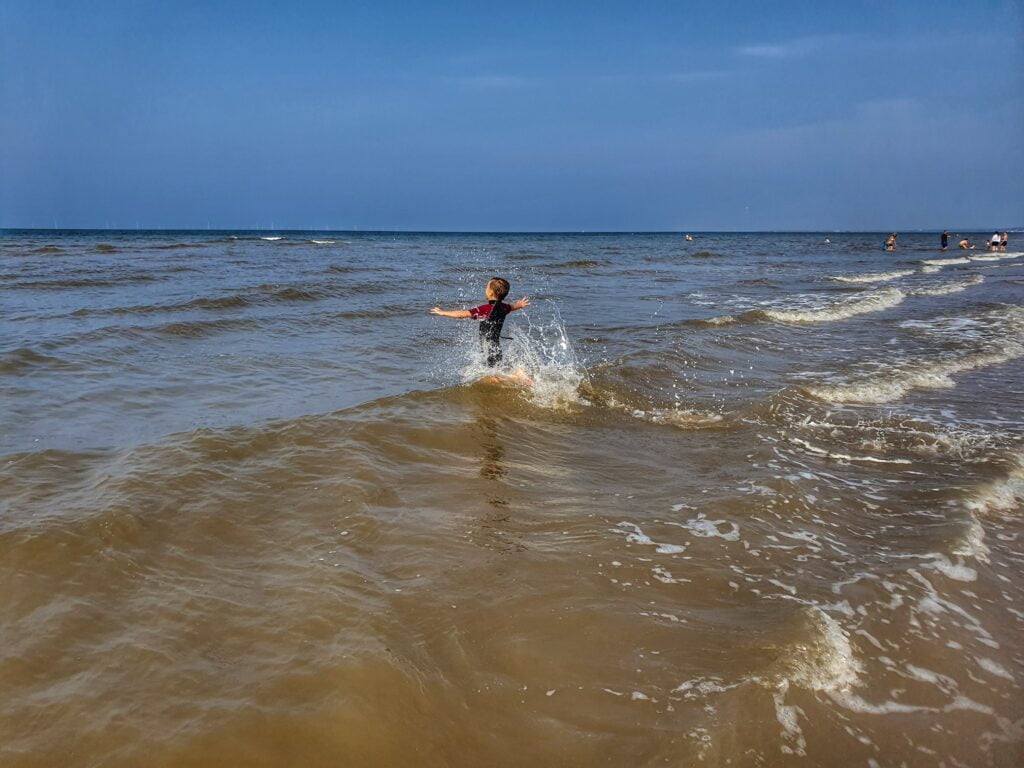 Is it worth it?
Totally worth it. We love the beach and we've spent a lot of time there this year. We love it on a hot day but also on the cold windy days too.
There's nothing quite like a wild walk along the beach. Just pack the wind balm!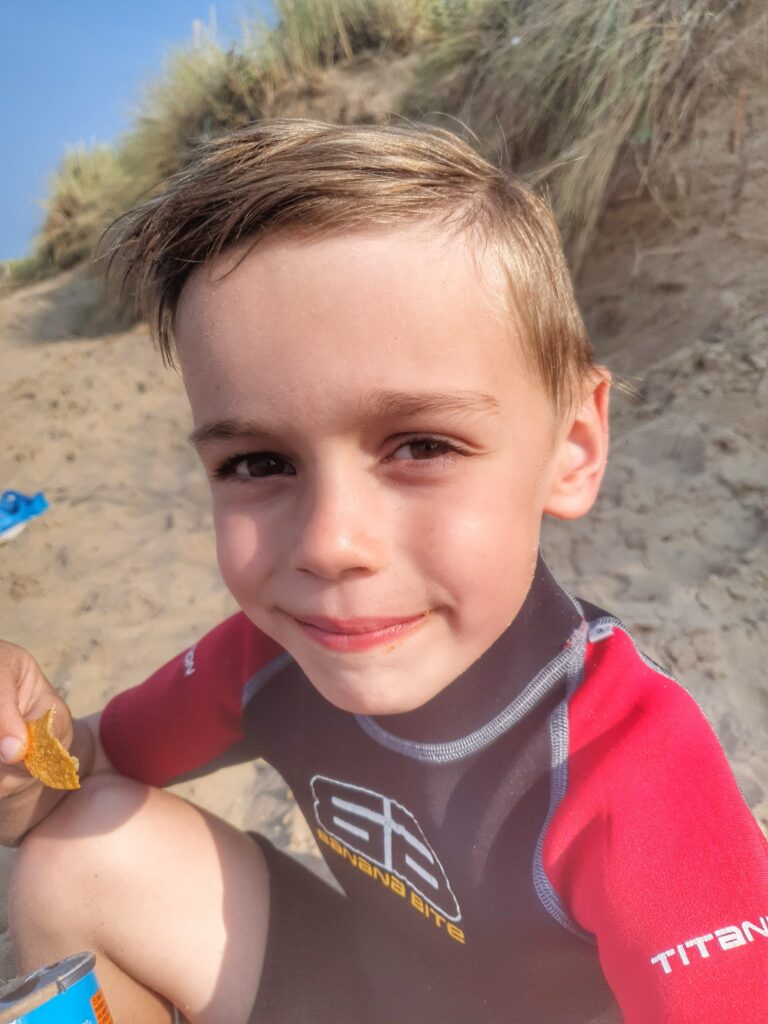 It's a great place to spend time as a family. Take a picnic and enjoy the sea, sand and fresh air.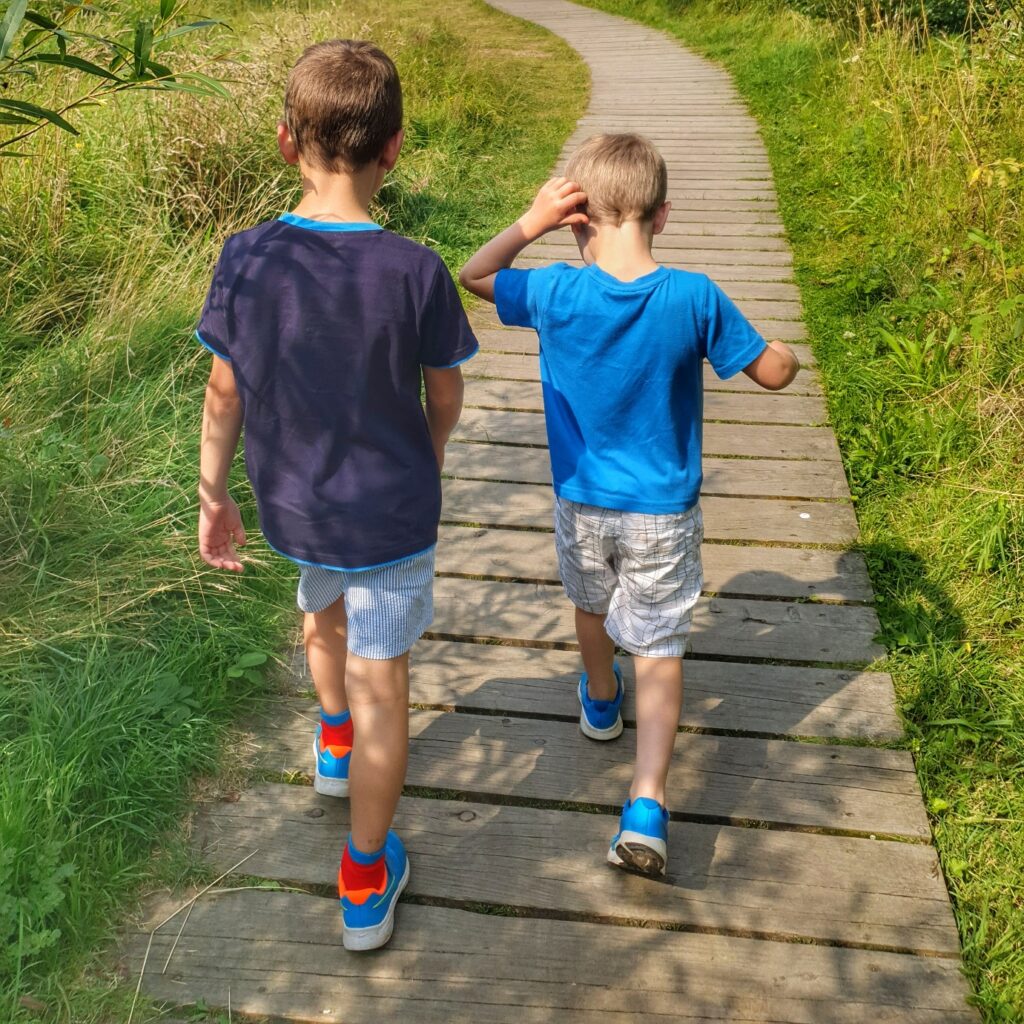 Some of the best times cost very little but make magic memories.
This article contains affiliate links.