There has been a superhero phase going on in our house for what seems like years now. It is years if I think about it. Our big boy went from all things Toy Story to all things superhero practically overnight and, not only is he still in that phase four years on, but now he's coaching the little boys. He can frequently be heard saying…
"Mummy, I taught them everything they know"
It's certainly a phase that has lasted but I am actually quite pleased about that really, as so many things with children can be fleeting interests and those things are such a colossal waste of time and money.
Of course, I am never sure from day to day just which superheros I will be living with. I just have to wait and see who emerges from the bedroom. Sometimes they go into the shower as one superhero and come out as another. I have my work cut out just trying to keep up. If I don't know the name of one of them, well that is serious and I am shunned from any inclusion in the game – they always test me on the least well known ones to try and trick me! I always disappoint them when I only want to play Wonder Woman…but it's only because I always wanted to be her.
We could probably set up a costume shop with all the outfits we have accumulated over the years, but it is so nice that the little boys can now also join in. We will have certainly got our monies worth.
Watching them play with the figures and re-create scenes of their own is fascinating and of course they love to rescue a damsel in distress (their big sister), although, she is of course perfectly capable of fighting crime on her own!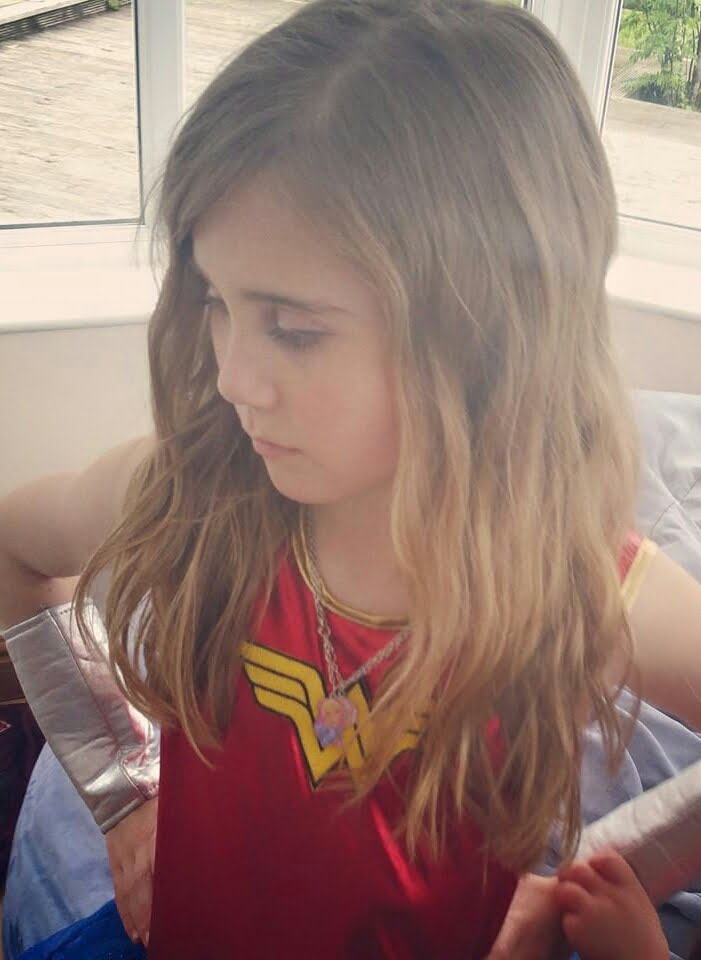 As superhero fans, anything superhero goes but the boys are particularly interested in who is the fastest, tallest, strongest, and smartest of of them all. The game Marvel Cardline from Esdevium Games really appeals in this respect as the children can test their superhero knowledge by trying to line the characters up in order of strength. The game says suitable for children 7+ but to be honest, younger siblings can easily join in without too much problem.
One of the things that really appeals about this game is the handy little tin it comes in. Perfect for travelling and also a really good way of storing the card game as card wallets get damaged so easily…or chewed by smaller people of course!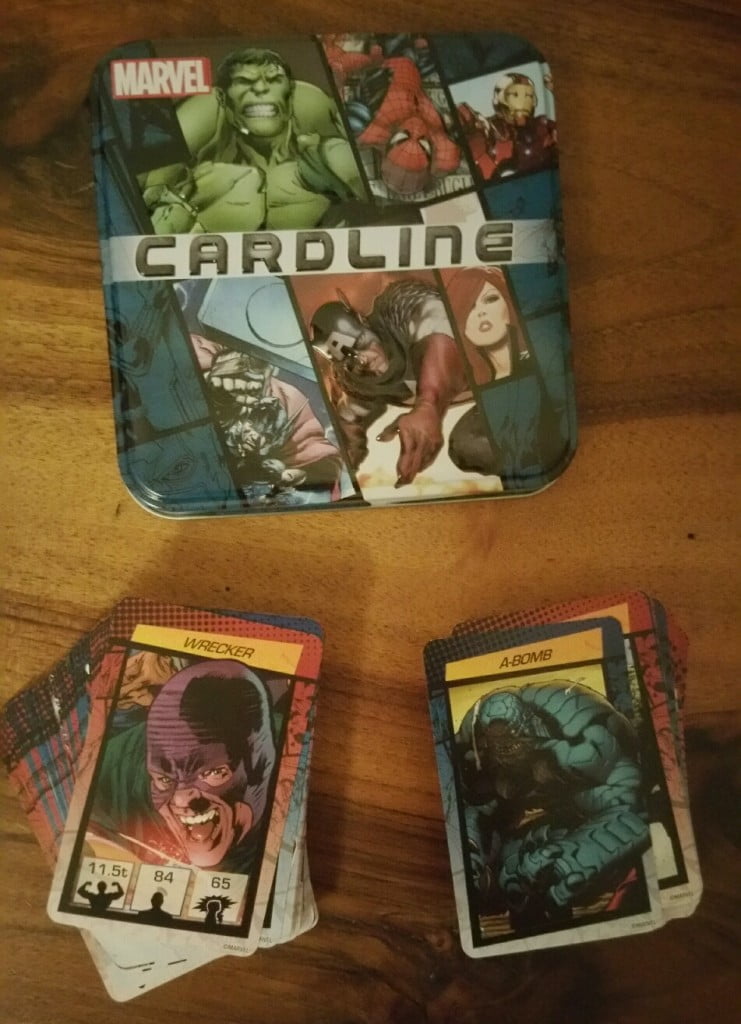 This is the perfect game for any little superhero fan and is set to become a favorite here I think! I am however, rather ashamed to say there are loads in this game that I have never even heard of . I clearly need to brush up on my knowledge.
The playtime on this game is around 15 minutes, so perfect if your little ones have a short attention span. Players take it in turns to place a card in line and the first to get rid of their cards is the winner. The RRP on this game is £12.99, making it great value.
I wonder how many you would recognise?