We've been working with Universal Pictures on the upcoming release of the family animated film THE ADDAMS FAMILY (in UK cinemas 25th October). We've been creating a fun and Spooktacular Addams Family treat to share with you Mummy Fever readers.
Spook-tastic treats
Here's our finished spook-tastic cake, with eyes everywhere.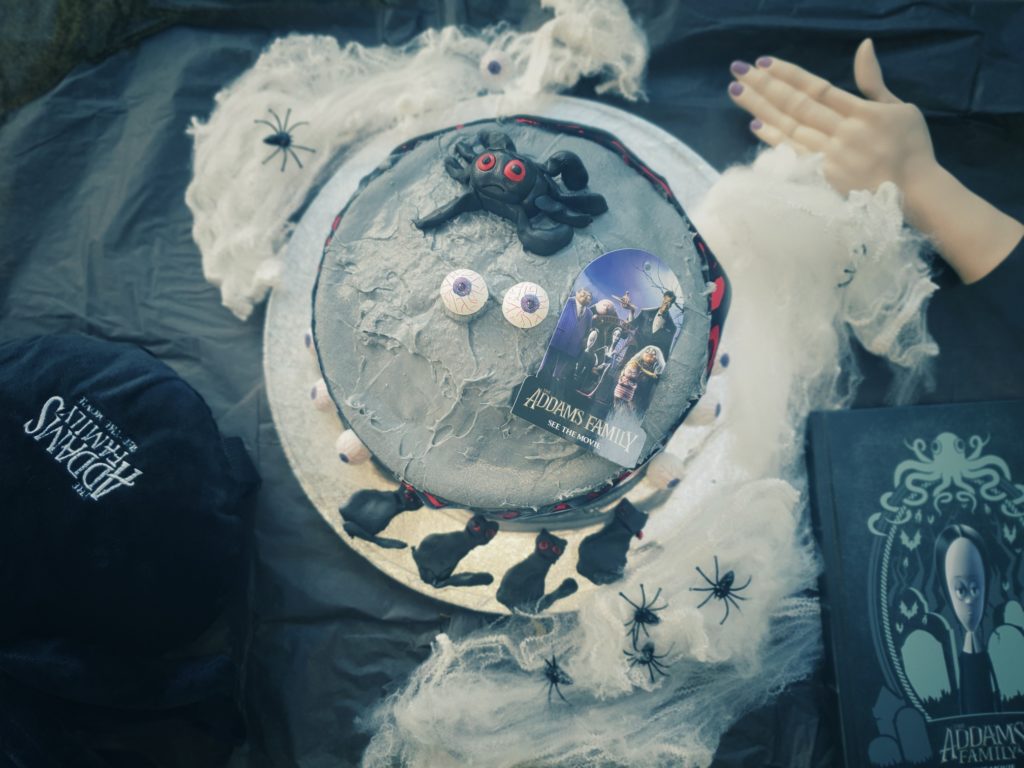 We haven't cut into it yet but it's black and purple – colours chosen by the children, apparently they are the most spook-tastic colours there are for Halloween, so who am I to argue?
We just made two standard sponge cakes and layered using butter cream, which we coloured. We then decorated with frosting (which we turned dark grey), chocolate eye balls and some black cats and spiders.
Back to the movie
Will you be watching the new movie this Halloween?
With an all-star cast including Charlize Theron, Chloe Grace Moretz, Bette Midler, Nick Kroll, Allison Janney, Oscar Isaac and Finn Wolfhard, The Addams Family is back on the big screen in the first animated comedy about the kookiest family on the block. Funny, outlandish, and completely iconic, the Addams Family redefines what it means to be a good neighbour.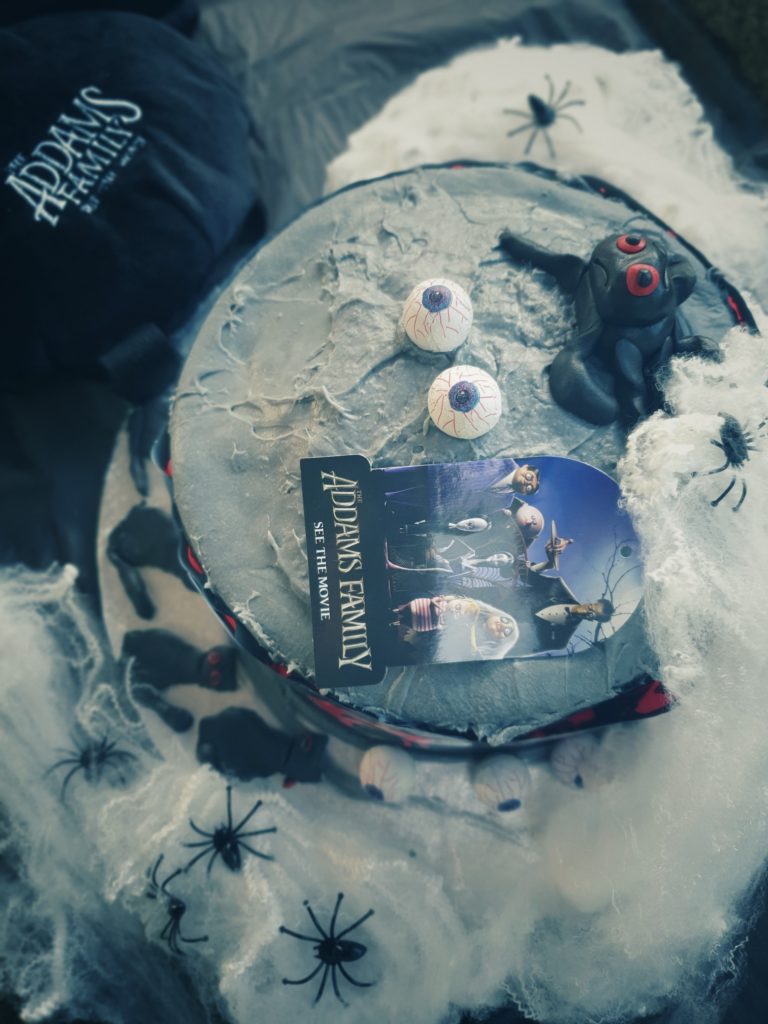 As a bit of a tease, here is the official trailer! If you do go to watch it – enjoy, looks like you'll be in for a treat…and maybe a few tricks along the way too!