Children's headphones – they drive me crazy. We go through them so quickly! We have tired all sorts of brands over the years. Whilst some have lasted better than others, I kid you not…some have not even lasted the first two days of a holiday!
I'd love to know if anyone else has this problem, or if this is unique to our family.
A few years ago the children had some JVC headphones, which were really good. They held up reasonably well for a while, even after being dropped or knocked. They were comfortable for the children to wear and we were quite happy with them for a while. After a pair finally broke we purchased a replacement but they turned out to be faulty, which put us off a bit, so we started looking at other brands.
I seem to recall trying about six different types of headphones in a very short space of time and none of them lasted very long. We had snapped cables, worn cables, uncomfortable headphones and bits falling off them.
Particularly for the younger children can be really difficult to find a set of headphones that are safe, yet hard wearing and offering good sound.
I recently came across the EasySMX children's headsets – these have a built-in volume automatically limiting feature to protect your little ones' hearing. They have leather soft cushioned ear pads and an environment-friendly plastic outer shell, and an adjustable headband to get the right fit for the children.
These are a small, lightweight, over-the-head design, with foam ear cushions for a secure, comfortable fit. Lightweight structure makes them portable and great space-savers while travelling or outdoor learning.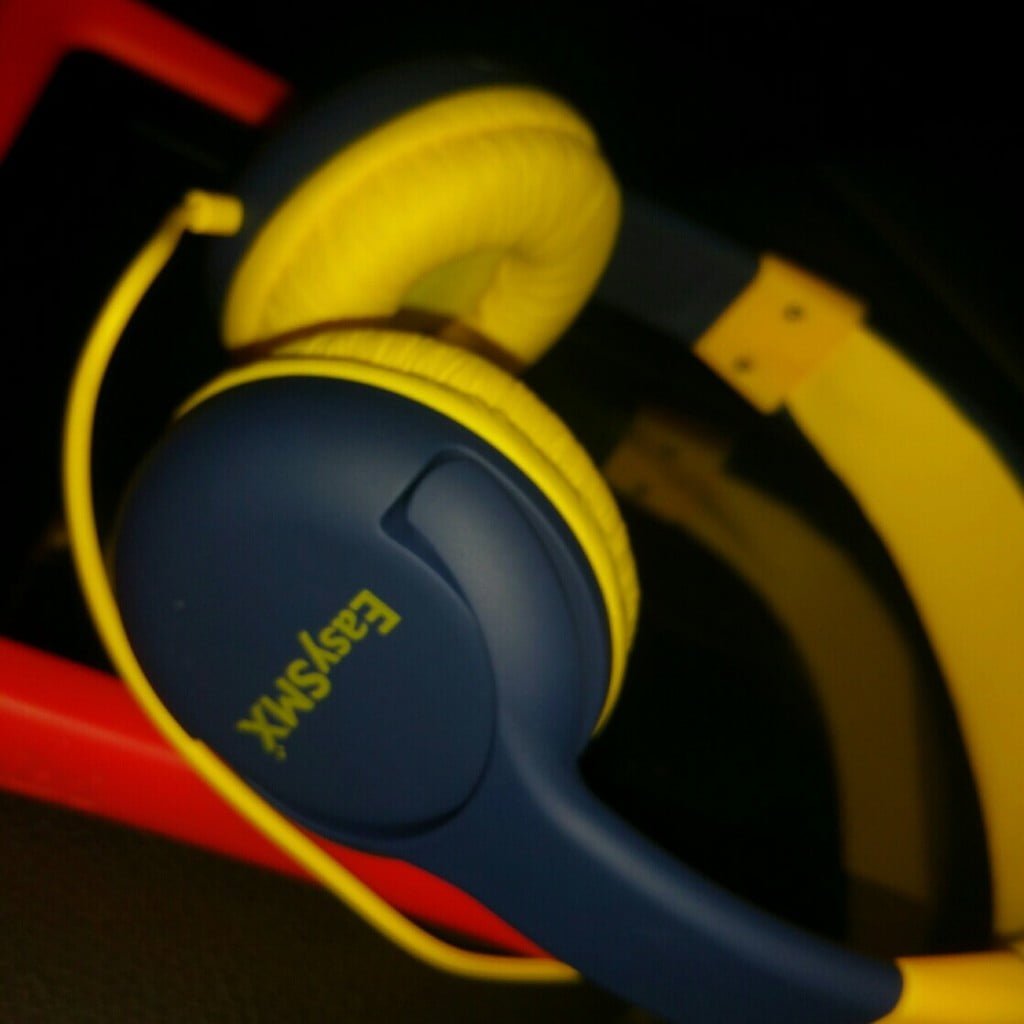 You can purchase these on Amazon, they come in blue and yellow, or pink with hearts on them. They also have a promotion on them at the moment, so you get a discount if you buy more than one pair.  Even at their current full price these are good value. Well made, easy for little ones to use and I hope, long-lasting.