Interaction with adults and other children is vital to every child's development. However, 'experts' say that it's just as important that children of all ages have time to play by themselves.
Solo play has many benefits for children, including fostering creativity, increasing attention span and becoming self-reliant – and of course, there are benefits for parents too. If your child can happily play on their own for a period of time, that will give you the chance to empty the dishwasher, catch up on emails or even finish a hot drink.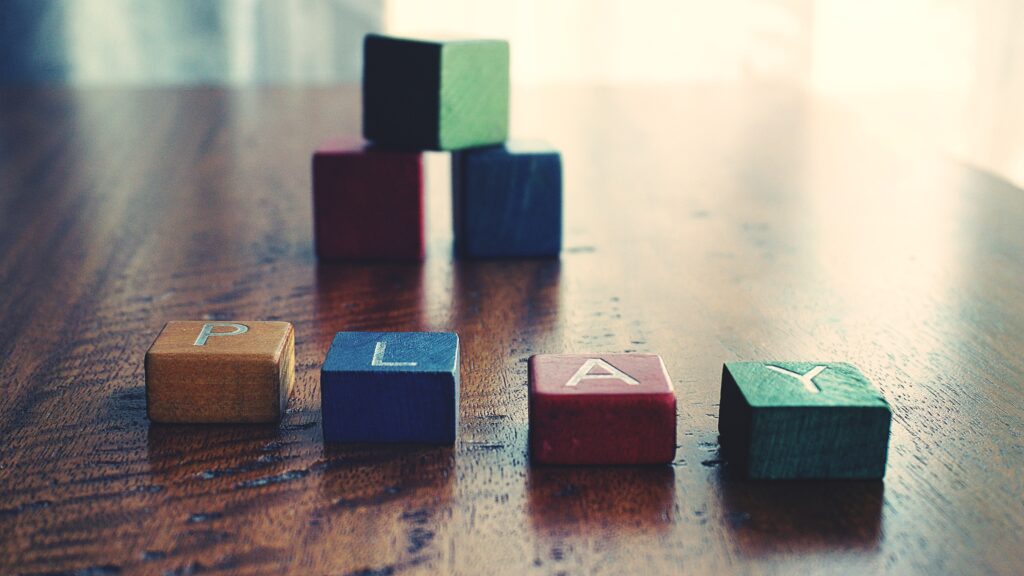 Getting kids to play on their own can be tricky. It's natural for children to look to their parents as a source of entertainment. Investing in some quality toys to encourage solo play is a great first step to fostering independence in your children.
Here are some ideas for which toys to get:
Toy Number One: A robot
Robot toys are a great buy for children of all ages. As well as finding company in a virtual friend, robot toys for kids teach skills like maths, coding, science and technology. Some robots will also encourage kids to dance and run around, providing physical education as well as mental problem solving. From simple push button toys for toddlers, to complex build-your-own robot kids for teenagers, there's a huge range available.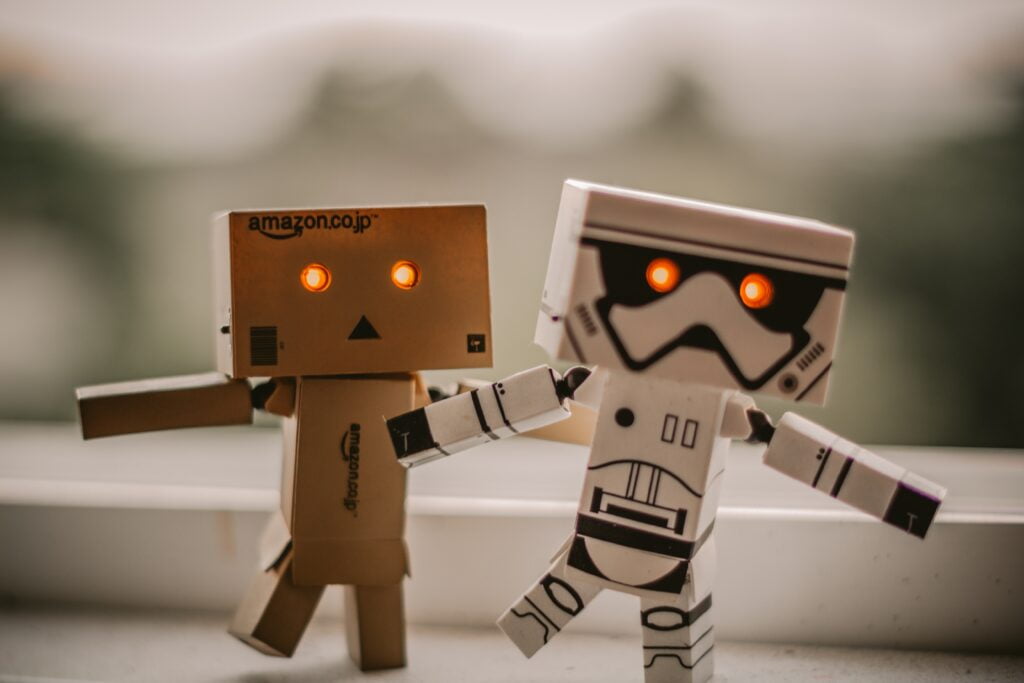 Toy Number Two: A train track
Train sets are great for kids because there are so many different ways to build a track before setting the train on its route. Skills like imagination, planning ahead and fine motor skills are all used when playing with trains, making this a great all-round toy for girls and boys. Our youngest two children in particular have been playing with train sets for years and still get so much pleasure out of them.
Toy Number Three: Construction set
Everyone loves Lego, right? Whilst it can be tempting to buy Lego, for your kids to 'grow into', it's important to buy the right set for their age and current ability. Most construction sets require children to follow instruction manuals to build a certain building or vehicle. If it's too tricky, they'll be asking for help at every step. The best brick sets allow children to use their imagination to build whatever they desire without any help.
Toy Number Four: Jigsaw puzzles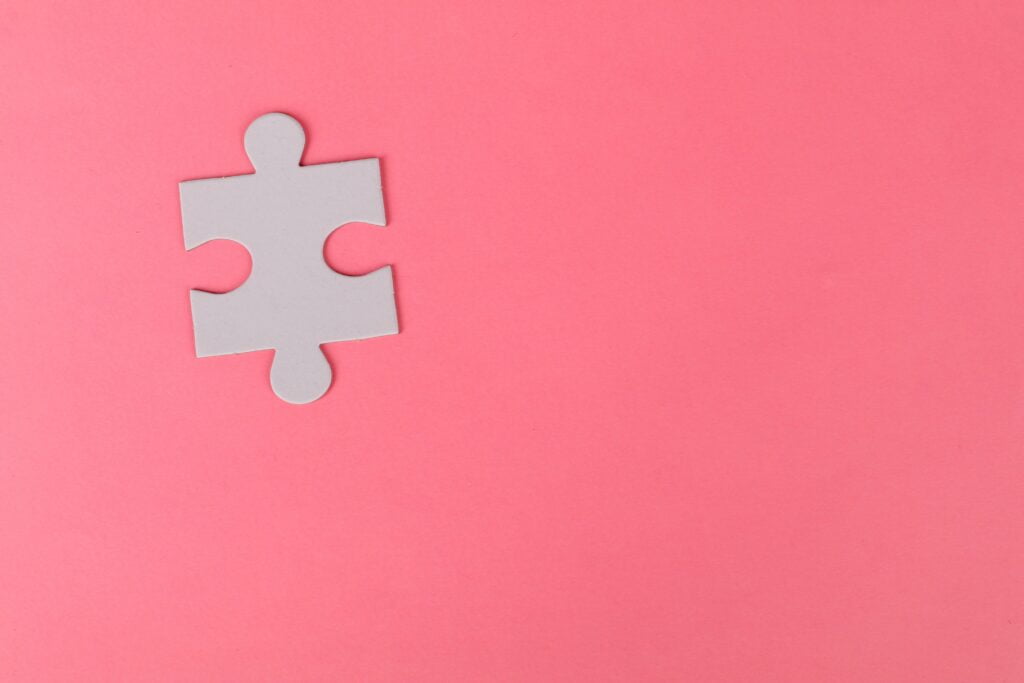 Jigsaw puzzles are great for building up children's attention spans. Whether you have a toddler with a chunky wooden puzzle or a teenager with a 3D jigsaw puzzle, the reward comes at the end, after the hard work of building it. Another great thing about jigsaw puzzles is that they're relatively cheap, and always easy to find in charity shops and car boot sales.
Toy Number Five: Tablet computer
This is a controversial one, as not everyone agrees with having a 'digital babysitter' in the home. However, the fact is, that nothing will keep your child entertained for longer than a tablet computer. If you've enjoyed a night on the town and need an extra hour in bed, a jigsaw puzzle just isn't going to work anywhere near as well as leaving your child's iPad, a banana and a cup of water outside their bedroom door. Our children would never go for this, but I know a few parents who do this on a regular basis.
One great thing about tablet computers is that parents have full control about what apps, games and videos are on there. So, if you don't want your kids watching Tom and Jerry but you would be up for them watching Alphablocks, you can set it up to do just that. You can even make it so that kids have to read books on their tablet for a certain period of time before it will unlock the movies and games sections, and here are the best tablets for kids that you might consider getting.
Choosing toys wisely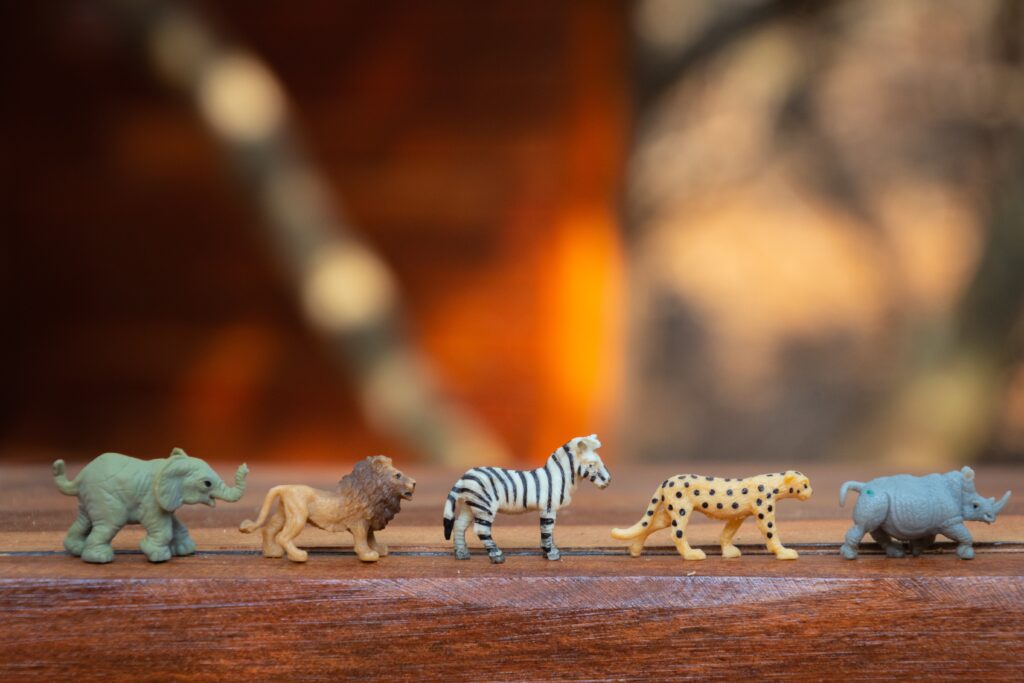 Your children are much more likely to want to play on their own if they have toys that they enjoy. You should take care to choose toys that match their age and interests.
The way that you speak about toys can also leave an impression on children. If you tell your child that they will be allowed to play with a certain toy only if they complete their chores or eat all of their lunch, this elevates that particular toy so that it becomes a reward, meaning that it's seen as more desirable to the child.
Clever wording can also make 'free play' seem highly desirable. "Okay kids, we're going to finish this painting and then it's free play time for fifteen minutes!" Say this in an excitable tone and free play can become something that children learn to look forward too, rather than try to avoid.