So many people have been accessing workouts via YouTube in the last 12 months. With gyms shut for a large part of the last year and everyone at home, this has proven to be a popular way to workout.
I was doing this pre-COVID as this was the only way for me to fit exercise around the demands of my family and work, however, I have noticed loads more online workouts popping up in the last year.
It can be really hard at first to find something you like, something that fits with your goals and something that you look-forward to taking part in. There is a lot of CRAP out there! Anyone can create an exercise video and put it on YouTube these days – this does not mean they are any good!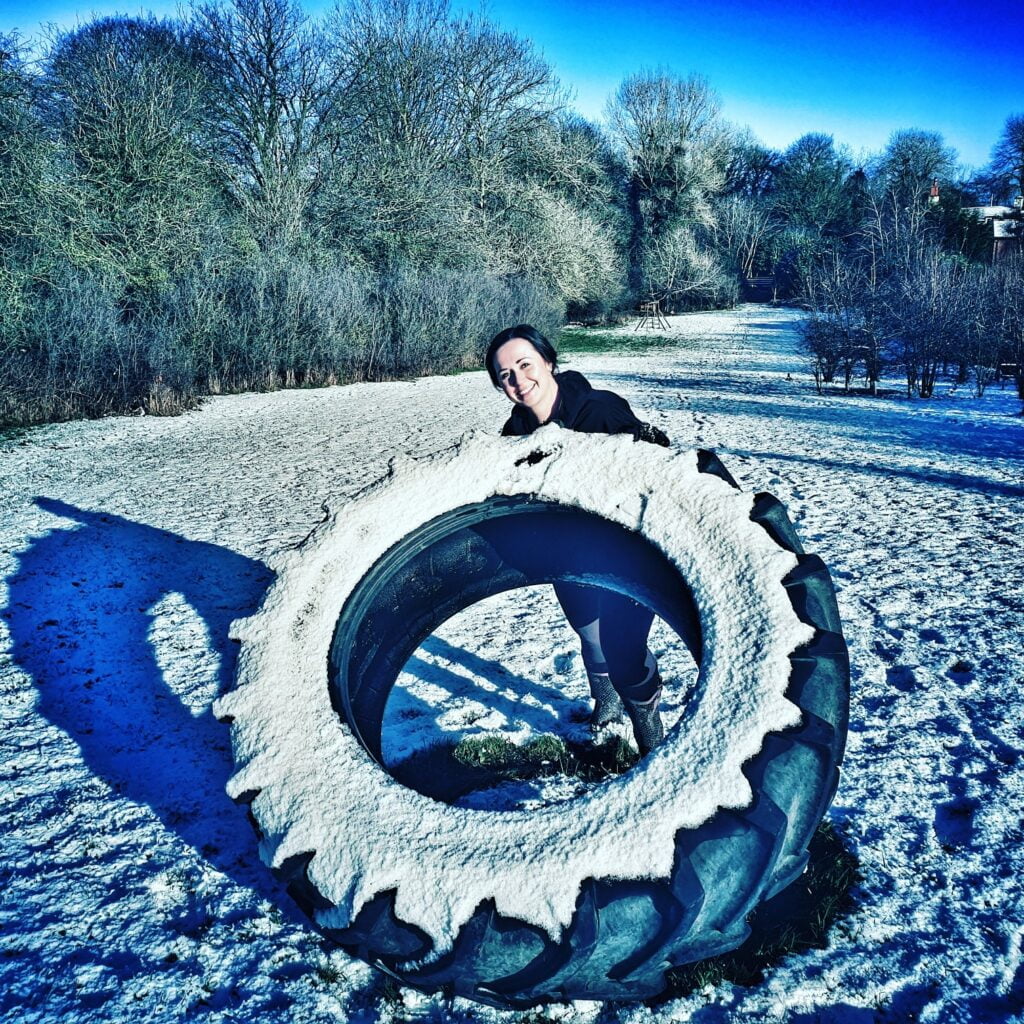 It's taken me a long time to sift through tons of workouts and find ones that challenge me, that are fun to and ones where those presenting them don't annoy me.
I've listed below some of my favourites and embedded a few of their videos to give you a flavour of the kind of thing they do.
Caroline Girvan
Caroline Girvan is a mum of two, certified Personal Trainer, Creator of The EPIC Program, and you can workout with her on YouTube for free.
Caroline's videos are by far the best I have found on YouTube. If you have kettlebells and/or dumbbells at home there are tons of workouts for you, but if you don't have any equipment there are also loads of body weight and HIIT workouts too.
There is no chat during the exercises, just a super handy counter and a percentage bar to tell you how much of the workout you have completed.
Caroline has created two EPIC programmes now, each 50 days long, meaning that anyone who wants to follow a programme can also do this with Caroline.
Caroline has everything from 5 and 10 minute workouts for when you are short on time, to hour-long workouts and there is an unbelievable amount of quality content on her channel.
Tough Mudder
I came across these Tough Mudder workouts ages ago when searching for decent kettlebell workouts to do at home. These are easy to follow and perfect for when time is tight but you want to go for maximum impact.
Fitness Blender
In a similar way to Caroline's workouts, these have a great layout which makes them so professional and very easy to follow. There is lots of choice on the Fitness Blender channel, so you won't ever get bored.
Mr and Mrs Muscle
Finally, Mr and Mrs Muscle. Again, there is tons of content on their channel and loads of variety too.
FREE HIIT and Circuit workouts that can all be completed at home with bodyweight or minimal equipment. You can use their Monthly Workout Calendars as your Personal Training Guide. Follow the workout calendar and complete the pre-programmed workouts.