So a few weeks ago I wrote an article called "The busy mummies guide to running a marathon".
Sunday 14th June was marathon day.
My training plan hadn't really altered since I wrote the article above. So lots of running up the stairs, lots of squats and heel raises whilst ironing, constant wearing of our 9 month old in the Baby Bjorn, and a few laps of the outside of the house two weeks ago when a friend was over for the weekend and watched the children for me.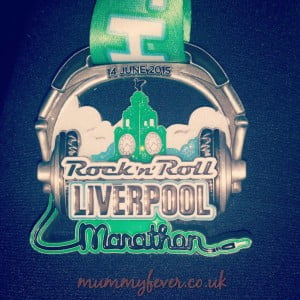 Once again, I wouldn't advocate this training preparation but what I know now is that after 4 babies and zero official training I can still run a marathon.
For me, running a marathon is 80% mind and 20% body…which is a good job really.
This was one of the times when it was easy to break down the race in my head. A marathon is 26.2 miles or 42 km, so for me that was 10km dedicated to each of the children and then the last 2km just for me.
So I spent the first 10km thinking about this beauty:
The next 10km thinking about this comic genius:
The next 10km thinking about this little Houdini: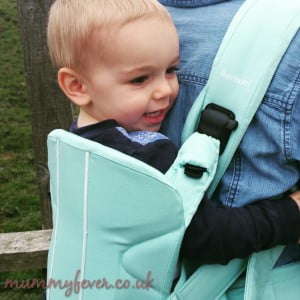 The next 10km thinking about this little cherub:
And the last 2km thinking I did it, I did it, I did it.
Every marathon I have ever done has it's low and high points. This time it went a bit like this:
Low points
The first mile – thinking what was I thinking?
The sun – I was willing it to rain
The poor marshaling in sections – meaning I had to double back four times during the race
My ever expanding boobs that really needed to feed my little man
The salt from the sea stinging my face
The man who told me "it's downhill from here" – lies!
High points
The end of each 10km section
The halfway marker
The 20 mile marker
The children who lined the streets and high fived the runners
Running along Penny Lane listening to a DJ playing the song
Seeing my supporters at the finish line
Having the two big kids run the last 100 meters with me – that was my race highlight!