Choosing a car seat can be a total minefield for parents. I've always thought that the group 2/3 car seats, those highback booster seats, are the hardest to select though. I can't quite put my finger on why that is but it's probably that transition from a five point harness to the regular seat belt and the thought that the little monkeys are growing up way too fast.
In all honesty, I don't like the idea of children moving to a regualr seat belt in a high back booster aged three. I know that children vary in size but all of our have seemed too small and vulnerable to sit like that at the age of three, and often haven't been the regulation weight at that age anyway.
We really are struggling to decide on the next car seat for our soon to be four year old. We've been trying out the Diono MXT highback booster to see what we thought.
The Diono MXT highback booster is engineered with added strength and important safety elements and retails at £85. It is a comprehensive booster seat with modern styling, featuring metal secure expandable sides.
The MXT is easy to fit into the car utilising an integrated Y strap so the booster doesn't move when not in use and includes retractable cup holders and snack trays to keep the car tidy – if only!
The car seat is designed to fit growing children from 15-36kg. It is well padded, seems robust and sits nicely on the seat of the car, unlike some car seats that can rock around and feel unstable.
Our little man LOVED the seat. He clearly felt very grown up sat in this but he loved how padded it was and said it was "cosy", he thought it would be good for sleeping in the car as his head wouldn't flop about.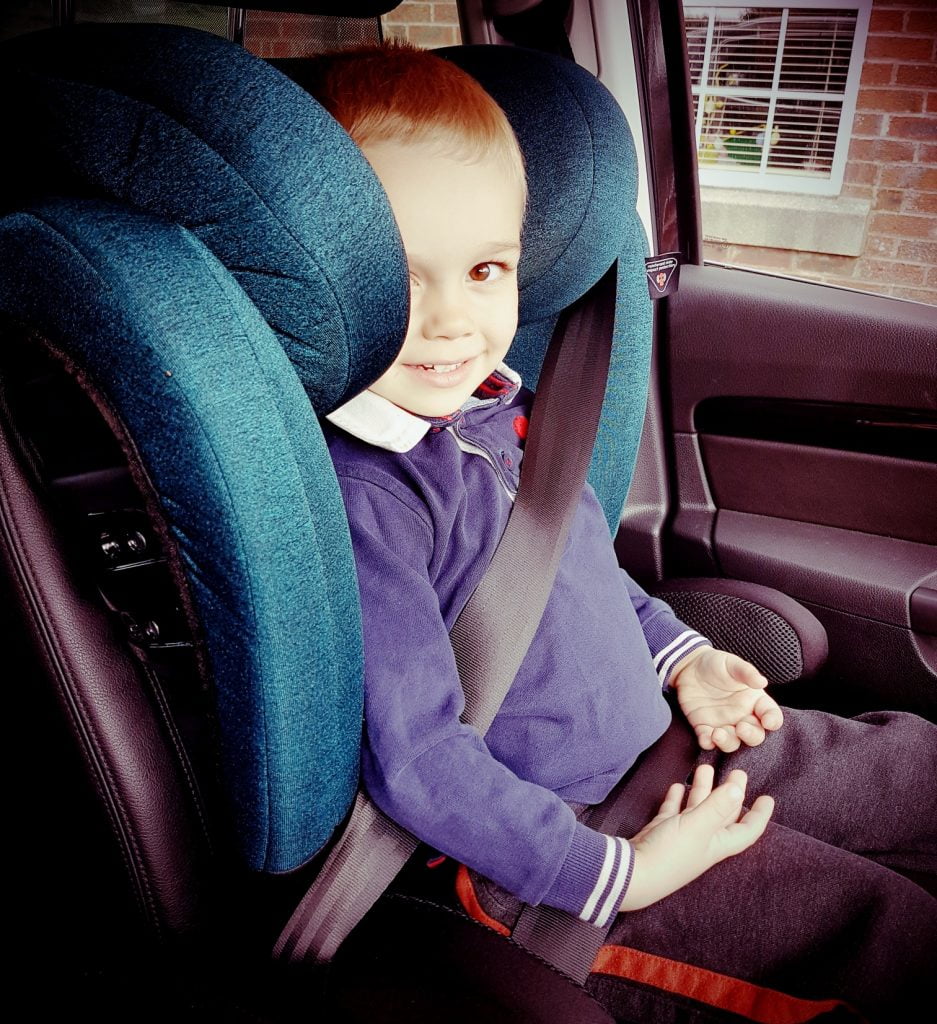 I think this highback booster certainly gets high marks for comfort, affordability and style BUT, personally I still feel the need for children to be in a five point harness for longer AND, I feel much happier with Isofix car seats. You can purchase a group 2/3 car seat with a five point harness and Isofix fitting for a similar price to this car seat, so on that basis I don't know why you wouldn't choose one like that.
Having said that, everyone's needs and views are different and children come in all shapes and sizes, so, as confusing as it can be for parents to make a choice, we do have a choice and lots of options to select from when it comes to car seats.
What types of cars seats do you prefer and how did you go about selecting one?