Finding time to shop can be hard for busy mums. In an article I wrote a while back I said that I did all my Christmas shopping last year in the middle of the night from my Smartphone, whilst breastfeeding my baby.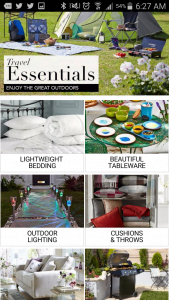 Whether you stay at home to take care of the kids, have a job and kids to take care of, or simply work hard all day and don't have time to run errands, like shopping, online catalogue shopping is an option to consider.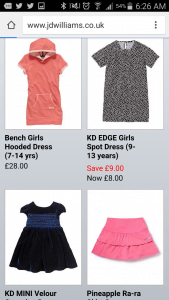 These are a few of the benefits:
No time – You can do it at home, you can do it on your lunch break at work, or even in the middle of the night. There are no time constraints, it is open 24/7. You can visit several sites, to compare the prices prior to ordering, much faster than driving from shop to shop.
You choose your terms – 

With many online catalogues

 you can compare to see which ones offer the best terms, no interest shopping, and lower prices. From there, you decide how much to pay and what to order.

Nearly anything – 

You can order nearly anything through catalogues. New clothes, shoes, new appliances, gaming devices, and other electronics. If you can buy it in stores, it is likely there is a catalogue which sells it. So, you aren't limited to one or two items when purchasing via a catalogue company.

Your payment terms – 

You don't have to pay now; and, although you may believe interest rates are high, many catalogues offer no interest financing for a period of time. So, you can pay off the purchase over time, and you won't incur huge interest charges, when you pay off the balance within the promotional period.