Popcorn? Check!
Giant chocolate buttons? Check!
PJs? Check!
Hot chocolate and mulled wine? Check!
All family members? Check!
Now…what movie to watch?
This Christmas we have the perfect suggestion for you – THE INCREDIBLE ADVENTURES OF PROFESSOR BRANESTAWM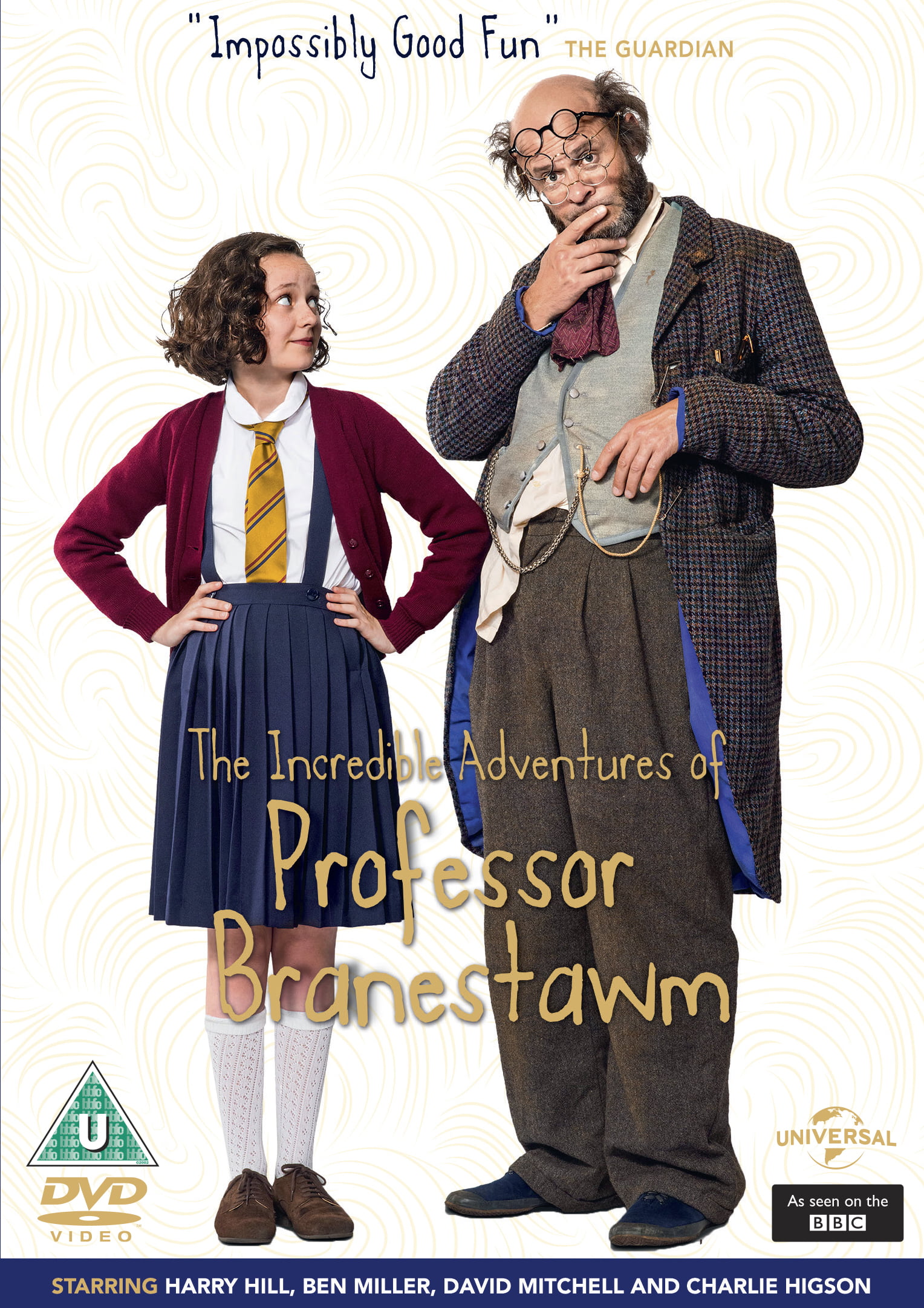 A new, star studded adaptation of the classic children's book series will be released on DVD and Digital on 30th November, ahead of the second adventure airing on BBC One this festive season. Adapted by comedian and author Charlie Higson, and starring Harry Hill, Ben Miller, David Mitchell and Miranda Richardson, THE INCREDIBLE ADVENTURES OF PROFESSOR BRANESTAWM will entertain the young and the young at heart this winter!
Professor Branestawm (Harry Hill, TV Burp, The Harry Hill Movie) is the original mad professor, an absent-minded inventor who is oblivious to the chaos his hare-brained creations cause when they go wrong, which they always do. If it weren't for the efforts of his long suffering housekeeper, Mrs Flittersnoop (Vicki Pepperdine, Getting On, Rev.), and his dim but loyal best friend, Colonel Dedshott (Simon Day, The Fast Show, Mount Pleasant), the professor would long ago have blown himself to smithereens.
In this adventure, the professor's friends and his young apprentice Connie (Madeline Holliday, Holby City), join forces when evil businessman Mr Bullimore (Ben Miller, Johnny English, The Armstrong and Miller Show) and officious local councillor Harold Haggerstone (David Mitchell, Peep Show, 10 O'Clock Live) plan to have Branestawn branded a danger to the community so that they can bulldoze his workshop and make
way for a giant munitions factory in the middle of town.
Embark on a mad cap flight of fancy when THE INCREDIBLE ADVENTURES OF PROFESSOR BRANESTAWM is released on DVD and Digital on 30th November from Universal Pictures (UK).
We have a copy of the new DVD to giveaway to one lucky Mummy Fever reader. Just enter the easy widget below.
Good Luck!
Win a copy of The Incredible Adventures of Professor Branestawm on DVD