I've written before on the blog about our relationship with fairies. You can read more about the big hole I've dug myself into here. Each child has a fairy – The role of these fairies is to check on the children at night to see that they have gone to bed on time and are not engaging in any late-night sneaky bedroom activities such as reading under the covers, playing games or drawing. These fairies are especially awesome, as they travel wherever the children go, even checking on them when we are on holiday!
So why not dig a little deeper I thought? There's something about this time of year that compels me to make everything more magical.
Did you know that you can invite a fairy to live with you? We could do with one chief fairy to oversee everything. Would you like to welcome a fairy into your home? If so, then we have good news for you! The Irish Fairy Door Company has now landed on UK shores with its range of high quality, handmade wooden fairy doors. Just look at the cuteness!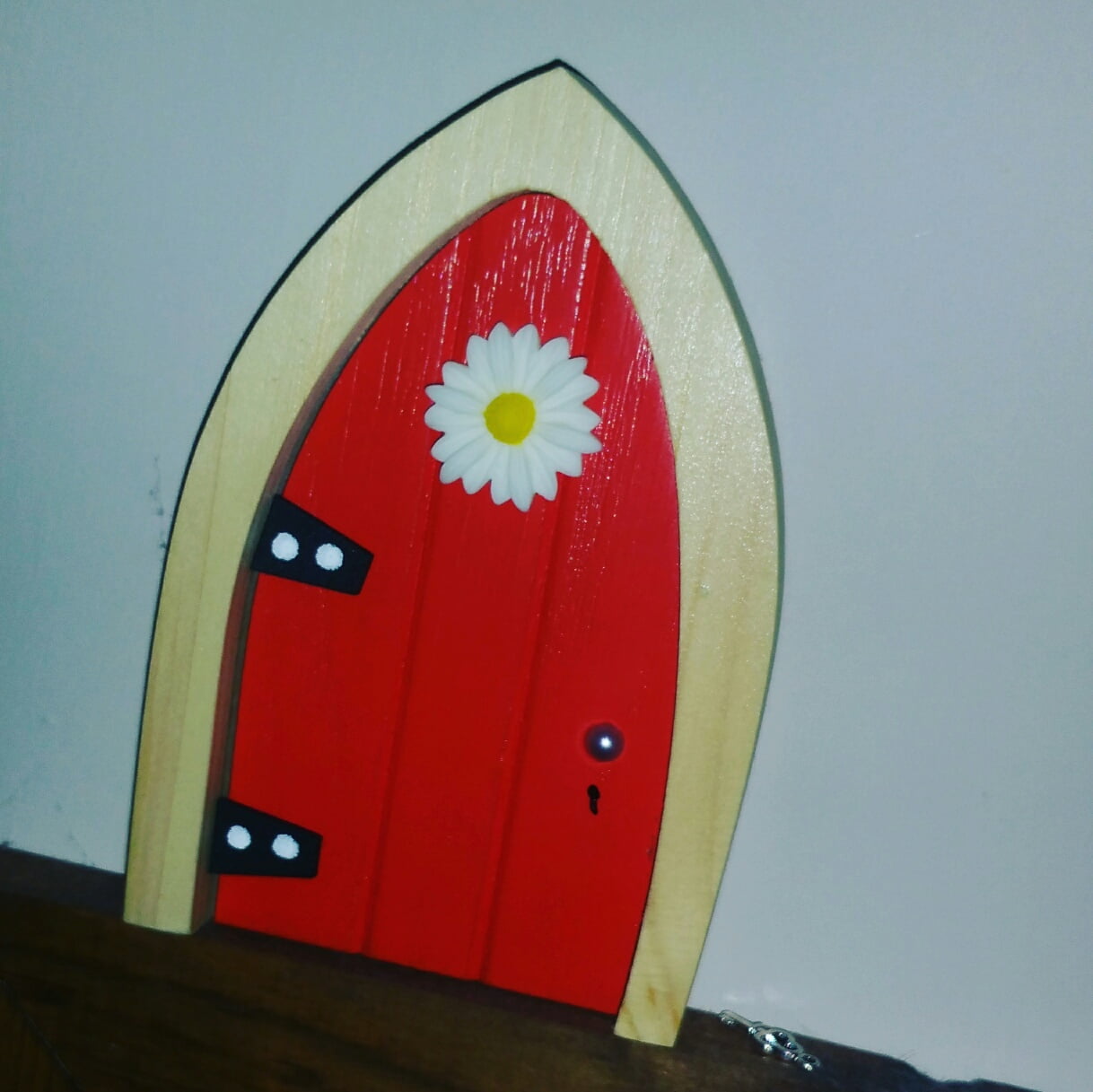 Created by life-long friends Niamh Sherwin Barry and Aoife Lawler, along with their husbands Oisin and Gavin, the company helps fairies relocate into human homes, classrooms, gardens and woods with its range of beautiful Irish fairy doors, which can be installed just about anywhere. Once in place, the creative team at Fairy HQ ensures direct access to Fairy Valley, so the magic continues long after the fairy has moved in – with ongoing magical messages, play ideas and stories delivered to children and parents who register their fairy's name on the website, via email and an app.
The company has already found human homes for more than 160,000 fairies worldwide since its creation almost two years ago, and has now arrived in the UK to ensure that any fairy needing a human home here will be able to find one.
The exquisite fairy doors, which are handmade in Ireland, are available in a variety of colours and styles (RRP £20). There are also stunning vinyl decals and add-ons, such as fairy doormats and washing lines with either male or female clothing, available to enhance the fairy home from just £3.99.Each comes with a tiny key which you leave outside the door on the first night so the fairy can get into their new home.
We welcomed Lily into our home at the weekend and it was all very exciting stuff. The children waited patiently to see her but she eventually left this note saying she was so tired from flying all night she was resting her wings.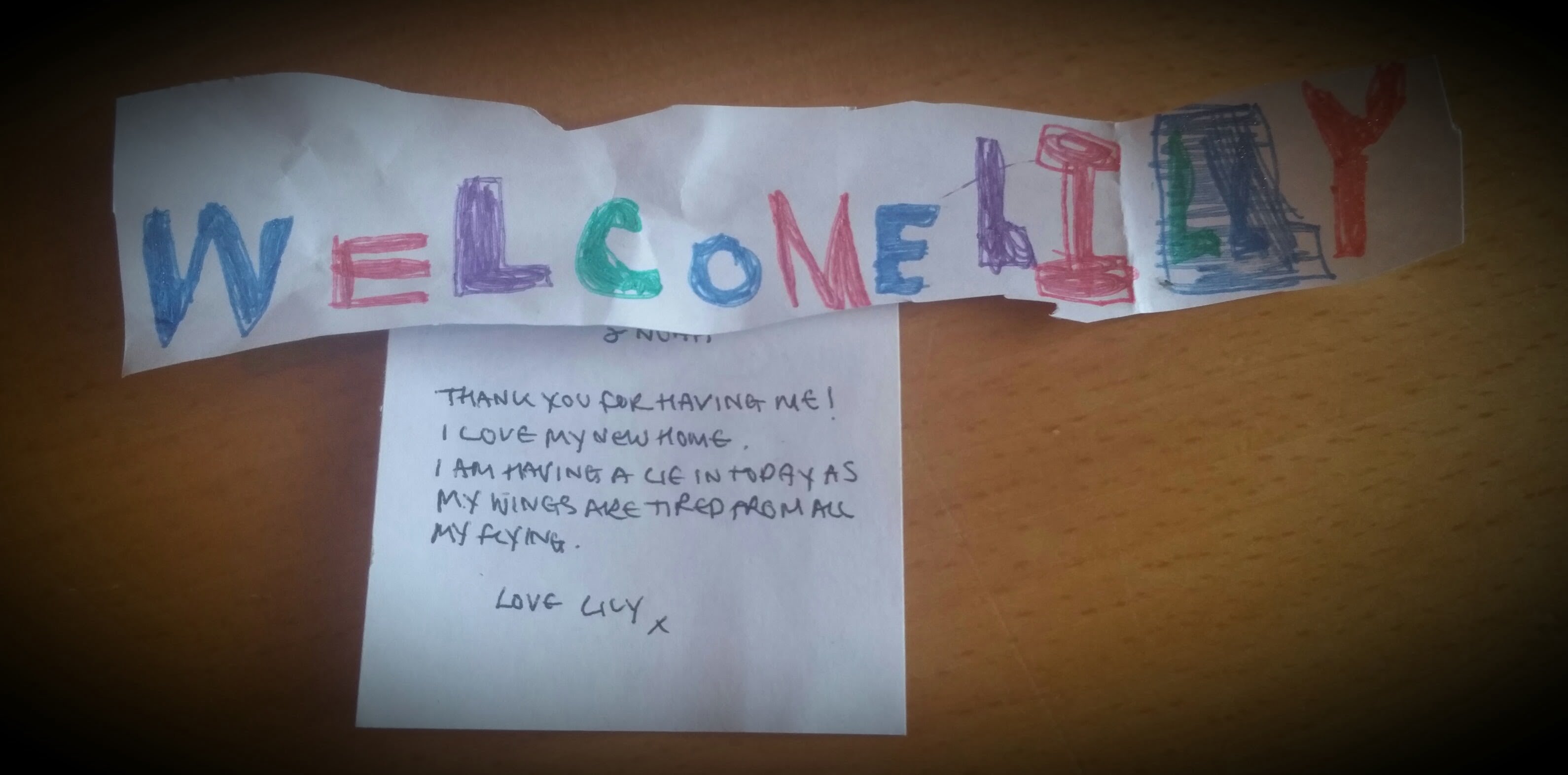 This morning we received a note from her so thank us for making her so welcome. She said she has settled in well and is looking forward to tackling the large pile of ironing we have. She's also going to be checking that the children are putting their toys away when they have finished playing and she is looking forward to listening to the children read.
We are loving our new tiny house guest and can't wait to see what else she gets up to!
P.S Lily has lots of friends who are currently looking for a place to stay if anyone can help them out.