Travelling with children can be such a wonderful adventure and an enriching experience. Of course, there are stressful moments, and I've written a lot about how to prepare for those, but if you can travel with your children it can also be amazing.
From the adventure of the airport, going on a plane, seeing different money, hearing different accents and languages, and seeing the destination itself, there is so much that can be gained from travelling with children.
Here are a few things to do with children in Chicago, one of the largest cities in the U.S. and home to the busyiest airport in the world.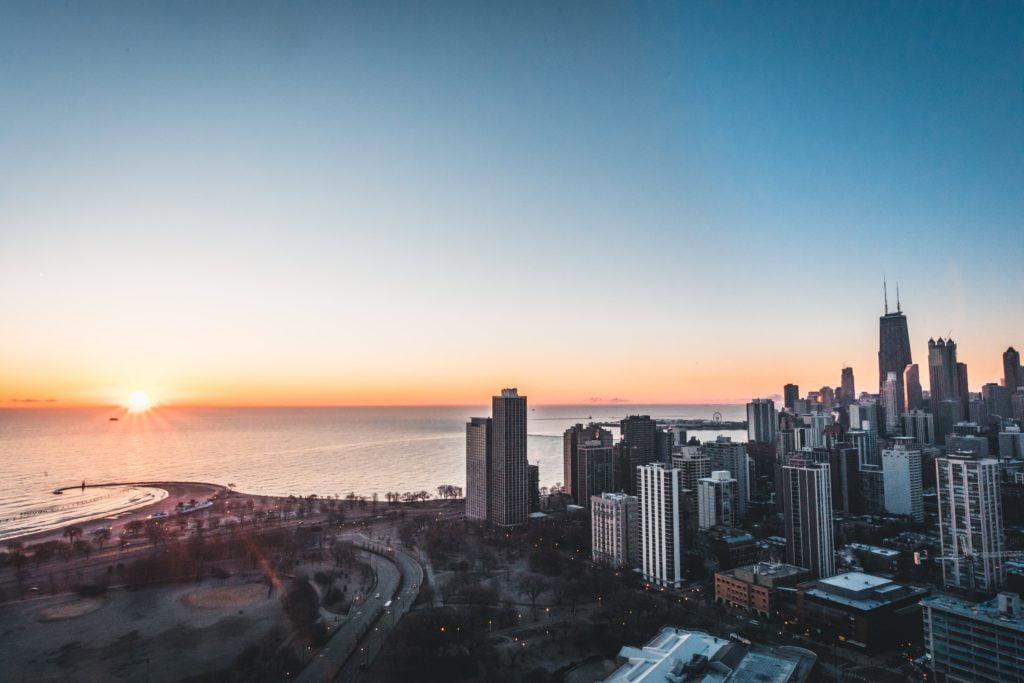 Museum of Science and Industry
I always think that one of the best things to do with children in a big city is head to a museum. We tend to find this of benefit having children of a range of ages, as there is always something for everyone. Chicago has plenty to choose from but The Museum of Science and Industry is one to check out if you are visiting with kids.
Like all the best museums in the world, there are a lot of hands on activities. This means children can get involved, rather than just stand and watch, which is how I remember my visits to museums as a child, signs everywhere saying "DO NOT TOUCH".
Exhibits change and develop, so it's worth checking their website before you go, to see what's on when you intend to visit.
They have a kids area that is perfect for toddlers up to around 10 year olds, and right next to the kids area is a farm exhibit where you can drive a combine and sit in a tractor. Getting up close with things you wouldn't normally can make a great day out.
Legoland Discovery Centre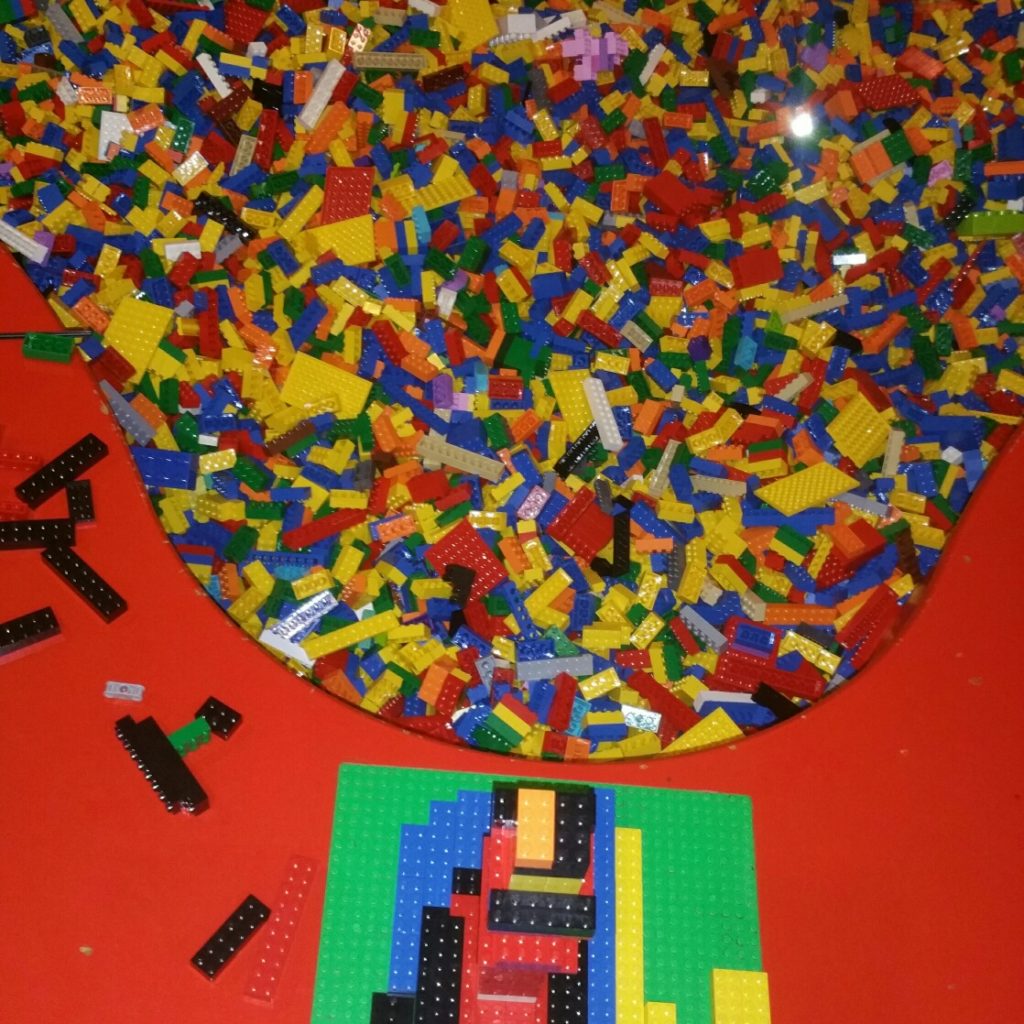 If you have children, chances are you have LEGO in your house. We are very lucky to live within an hour of the Manchester Legoland Discovery Centre and we have visited many times. It's a great half day out as a family and even now it still occupies all of our children.
Rather than book tickets directly, it's worth looking into getting a Chicago Explorer Pass. These can be a brilliant way of making huge savings on attractions, and they are certainly worth if when you have a family in tow. You can choose from around 30 different Chicago attractions and you don't have to book them in advance, you just show your card at the attraction on the day – way better with children, because we all know things happen and plans can quickly change.
As far as Legoland Discovery Centre goes, expect a ton of clever Lego models, rides for families, rides for just the kids, a 4D cinema experience and Master Builder Workshops. It really is a fun place to spend a few hours.
Skydeck
If you and your children like a good view, head up to the Skydeck at Willis Tower. This is the highest viewing platform in the U.S. – so certainly something to tick off your bucket list!
The views from the top are incredible. Children under 3 are free at this attraction, but if you have little ones with you try and leave the pushchair at the hotel. A baby carrier would be preferable just due to access issues and the crowds.
This is a hugely popular tourist attraction and the times of opening change throughout the year, so do check before you set out.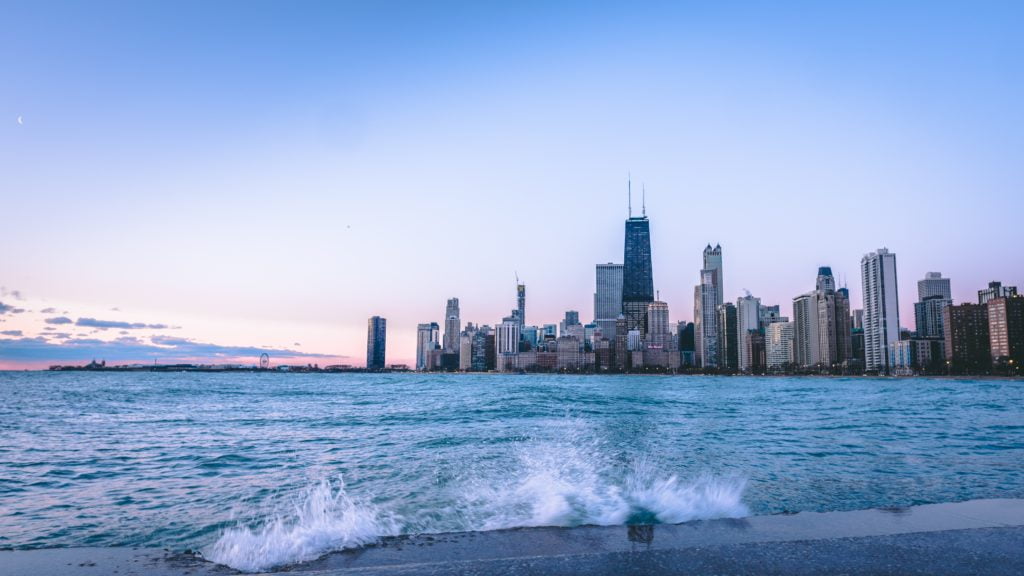 Hop-on, hop-off bus tour
These are such fun to do and ideal with children once they are walking (just not always good with a pushchair). We've done these tours in a few cities and they are a great way of navigating around, finding out a bit about the history of the city and seeing things from a different angle.
They are also just a great way of getting around the city as you can hop on and off all day until your pass runs out. Children often quite like the novelty of travelling by bus if that's not something they are used to doing at home.
This bus tour is also available via the Explorer Pass, as is the Sky Deck and Museum of Science and Industry.