A summer trip to Orlando isn't complete without a day at a waterpark. There are quite a few to choose from now but Aquatica has recently been voted the Nation's Best Outdoor Waterpark! 
There's a ton of stuff to do at Aquatica for all the family and it's one of those places where even if you aren't a great swimmer, you can still have fun and join in with the rest of the family, or just relax and watch the fun perhaps?
There's something for every age group at Aquatica, and things for thrill-seekers and those that like a slower pace of life too.
What there is:
There are two wave pools, to try and meet everyone's preferences. At Cutback Cove, the waves are always rolling, and the action's always high. At Big Surf Shores, the surf can be high or slow and easy. It really depends what kind of waves you feel like catching – we enjoyed them both!
The most popular ride in the park is said to be Dolphin Plunge – two side-by-side enclosed tube slides send you racing through an underwater world, home to beautiful black-and-white Commerson's dolphins. Although all the commercial shots of this ride show people side by side with the dolphins, it's possible to go down the ride several times and not even see them.
Ihu's Breakaway Falls is the popular multi-drop tower and the steepest of it's kind in Orlando.
Ray Rush the brand new family raft ride is now open, but there are tons of other rides you can enjoy with the family too, including other slides, lazy rivers and rapids. Sadly, we didn't get to try them all as much of the park was closed on and off all day due to bad weather.
There are tons of smaller slides for little ones, and fun play areas to enjoy. The water play areas are great areas to just have fun and build water confidence through play.
There are also beaches and water falls to enjoy, as well as tons of dining options and drinks outlets.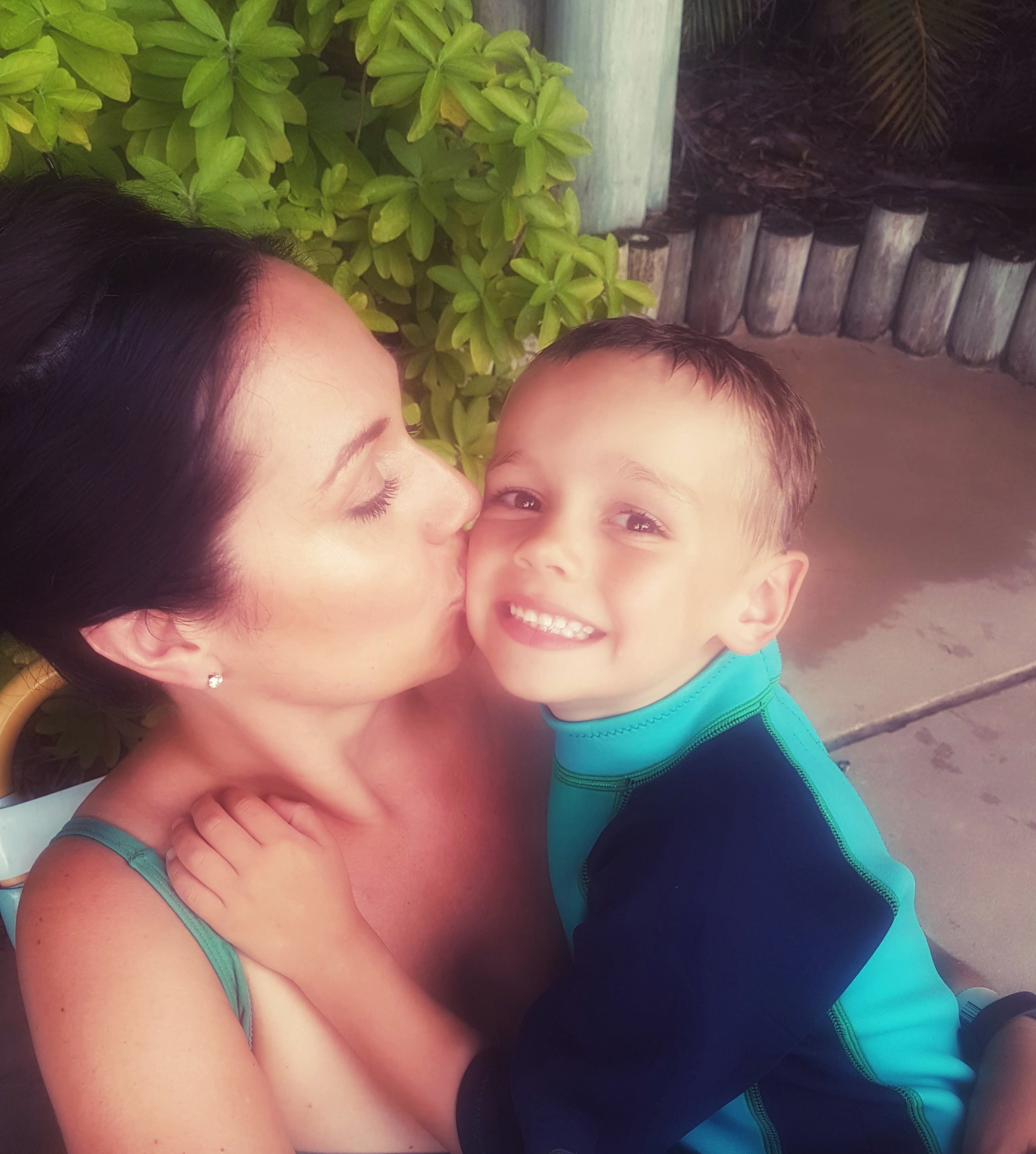 What we loved:
We loved the all-day dining wrist bands
We loved the availability of life vests all over the park, even adults were wearing them to just relax and float around
We loved the variety of rides and play areas – there's something for everyone, it was just a shame we couldn't try everything due to the bad weather
We loved the huge choice of seating available
We loved Walkabout Waters, there was so much for the children to enjoy, including slides, splash pools and squirting water
We loved Loggerhead Lane, a chance for everyone to relax together and just float along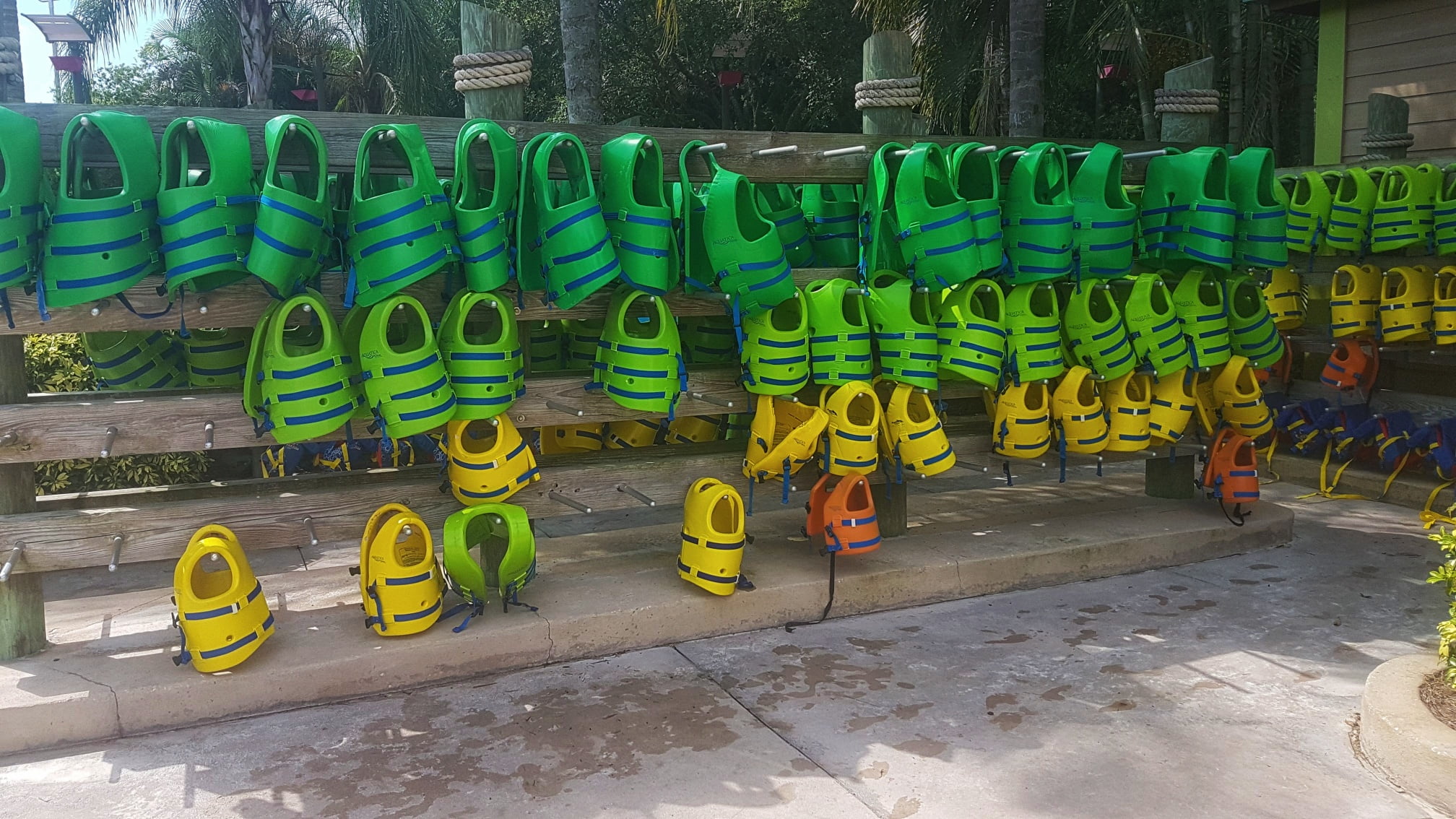 Here's a little taster…
Good to know:
Parking costs $22 on the gate or slightly cheaper if you book in advance, you can pay cash or card on entry.
The all-day-dining wrist bands are fantastic but don't purchase too many – around $35 for an adult wristband and around $20 for a child wristband which entitles you to one main meal, plus one side or dessert and unlimited refills of certain drinks every hour during the day. Clearly, no normal person would consume that much food in one day, so you can make the most of the deal by sharing smaller portions regularly within your party. If your approach is more to keep everyone ticking along during the day with smaller snacks, rather than big sit down meals then this will work well for you.
Be prepared for the rides to close once, twice or even multiple times during your day due to bad weather – try and get as much done before lunchtime as possible, as the bad weather tends to be in the afternoon
Pick an area with a parasol in case it rains – it will keep your belongings dry!
Park hours vary so check before you travel
There's a lot to see and do at Aquatica – you are best to pick a base somewhere on the park and then split up if not everyone wants to or can do all the rides. Just means people are less likely to miss out – you can always meet up at the lazy river or one of the splash parks later on!
Do your family like waterparks? Do you think they would enjoy Aquatica?