When you think of Orlando what do you think of? I know so many people that just see those Disney lights and think that's all Orlando has to offer. It's just not true, there's so much more out there and Gatorland is just one of those – known as The Alligator Capital of the World!
There isn't a better place to see alligators and crocodiles of all sizes, from babies, also known as grunts, to the 14-foot giants. They even have the largest collection of extremely rare white leucistic alligators, like this one below!
Not just alligators!
As impressive as the alligators are, Gatorland is way more than a park full of alligators. They have a free-flight aviary, petting zoo, one-of-a-kind animal shows, thrilling Screamin' Gator Zip Line and new Stompin' Gator Off-Road Adventure. One top of that there is a play park and splash park for those super hot days, giving little ones a chance to cool off – of course, you can join them if you wish! .
They also have the most incredible giant tortoises. We were all completely in love with them – you can get right up close with them for a small additional charge. Giant tortoises eat watermelon…who knew?
So much to do!
There is literally so much to pack into your day at Gatorland, don't think you can get it all done in a couple of hours. Plan to spend the day and take in everything they have to offer! Your day will be rammed full of smiles and squeals as you make lasting memories. It's not a day we are likely to forget in a hurry.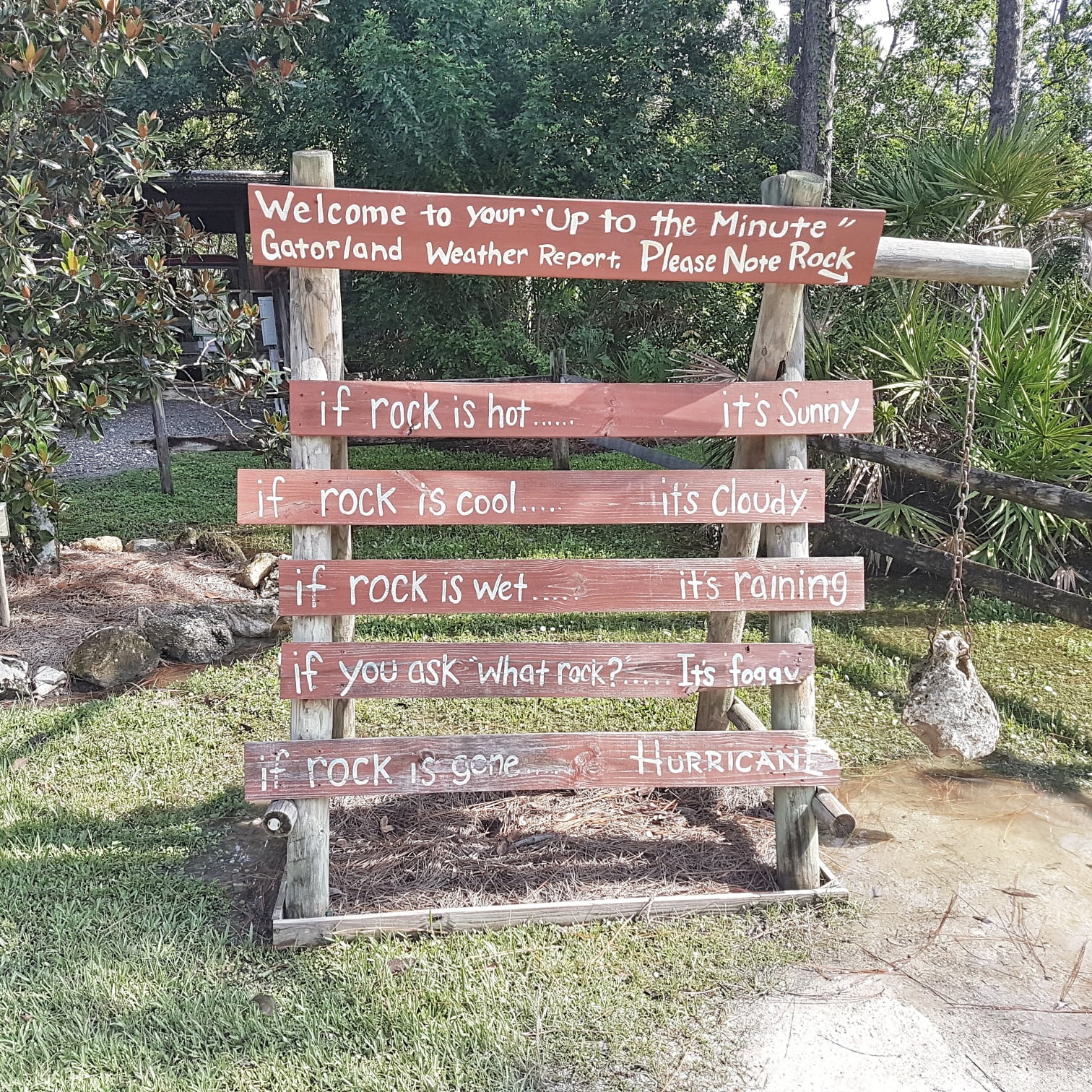 Gatorland is exceptionally clean and well looked after. The staff are knowledgeable and approachable and there are tons of opportunities to get up close and personal with alligators, snakes, and the giant tortoises.
These opportunities are so exciting for children and adults alike and it's a wonderful way to learn more. You come away from a day at Gatorland full of information and fun and fascinating facts.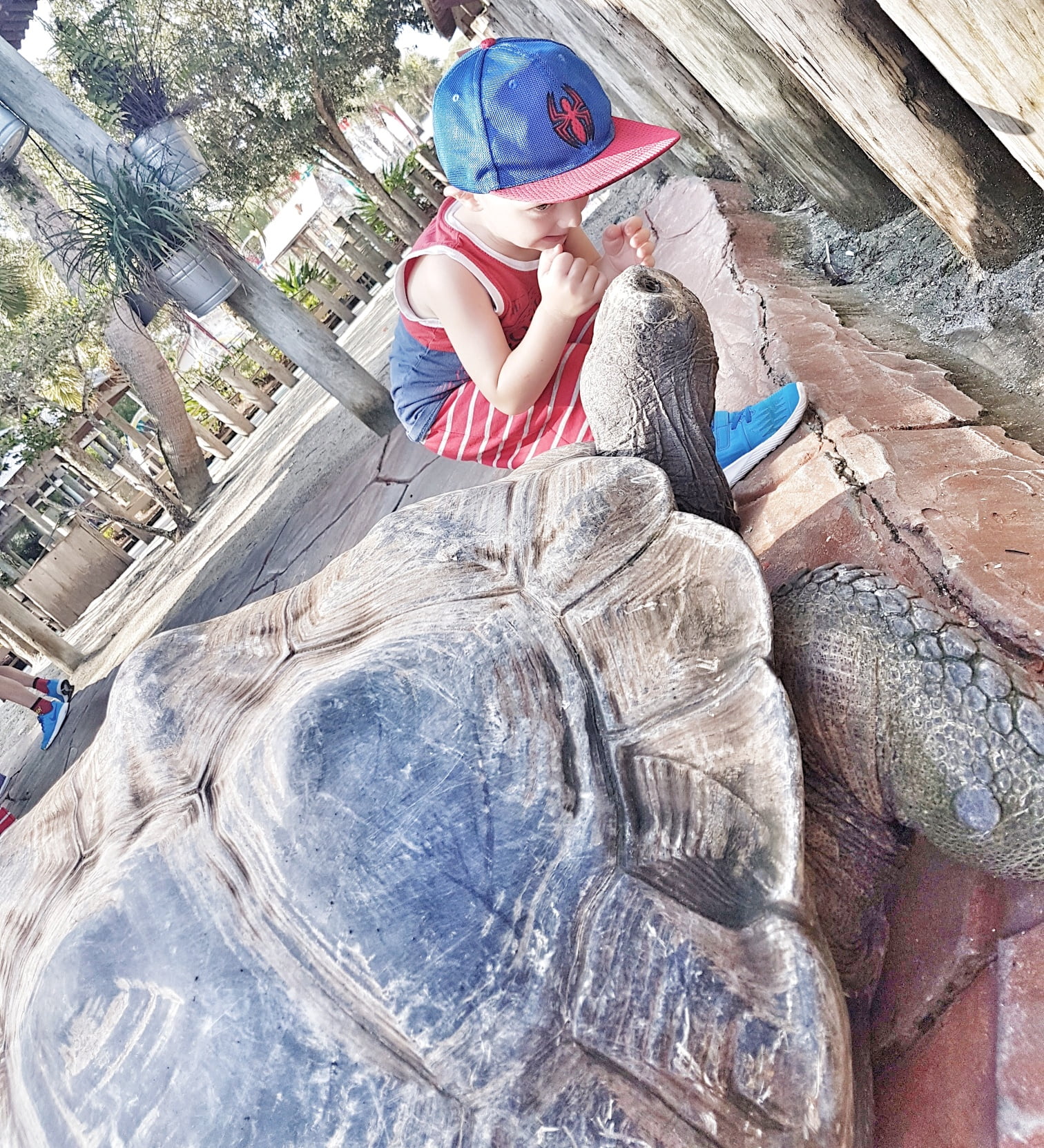 A trip on the swamp buggy will have you screaming and laughing both at the same time. The drivers are very funny and it's a really entertaining ride for the whole family. Hold tight now!
The Zip Line is a real must if you are a family of thrill seekers. It's height dependent but all six of us took part, including our three-year old. They've had children as young as two on the zip line, so it's pretty family-inclusive which we loved.
Our zip line experience happened to be during the heaviest rainfall of the day, further adding to the excitement. We were all drenched but no one minded one bit as we zipped over the alligators! The helpful and experienced staff fill you with confidence and we were so impressed with how they were with the children – first class service!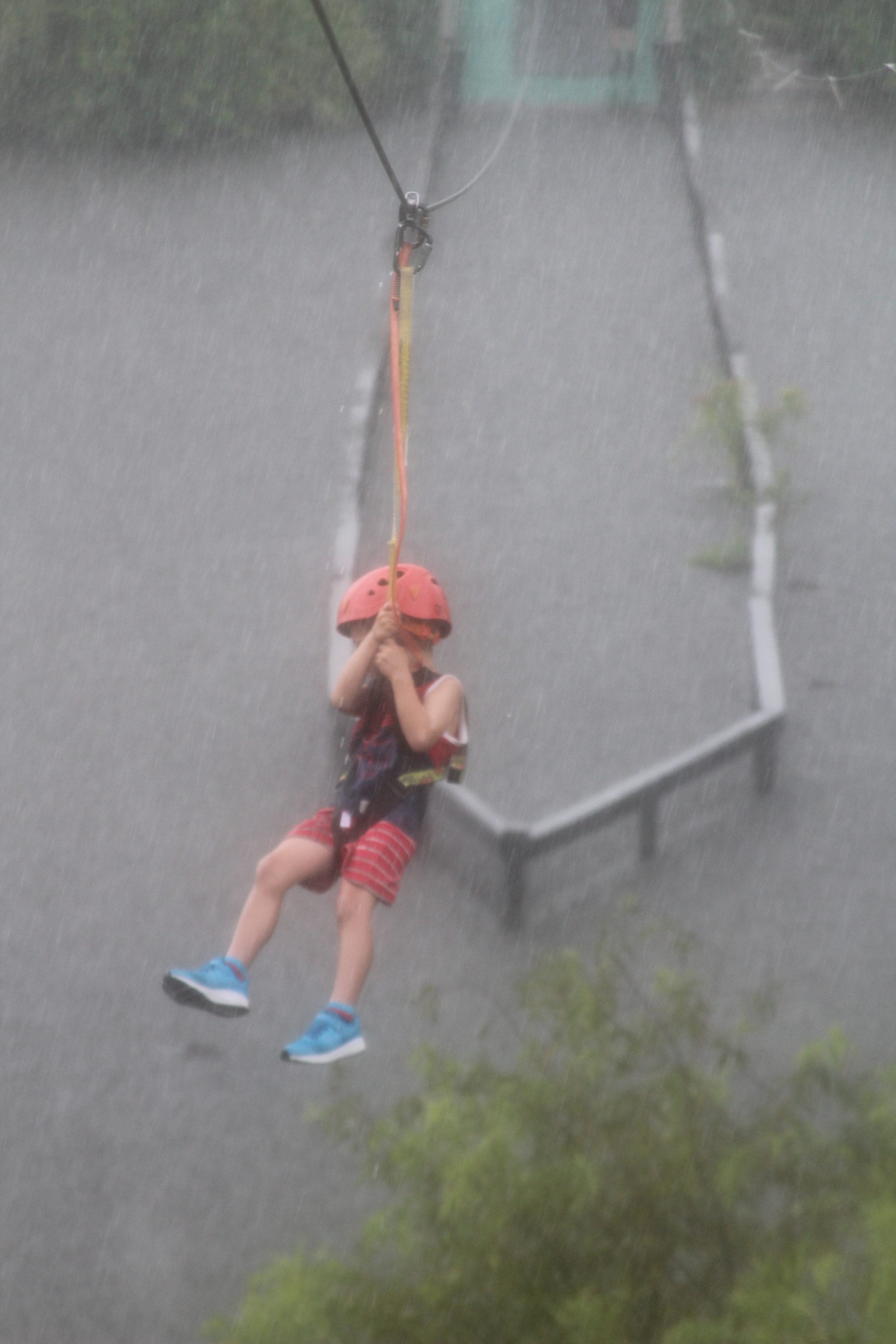 One of the memories that will stay with us forever is seeing Chester. Affectionately known as the dog-eating alligator. Gatorland saved him and re-homed him after his snacking incident in the wild meant he would have otherwise been killed. This is Donny with Chester, such a pro.
There are places to snack and drink around Gatorland so you can stay fueled during your visit, don't leave without trying Grandma's Homemade Lemonade, it's a must have – amazing!
There are tons of amazing photo opportunities around the park and even a train you can ride on. There really is so much to see and do for the whole family. It's a really inclusive day out.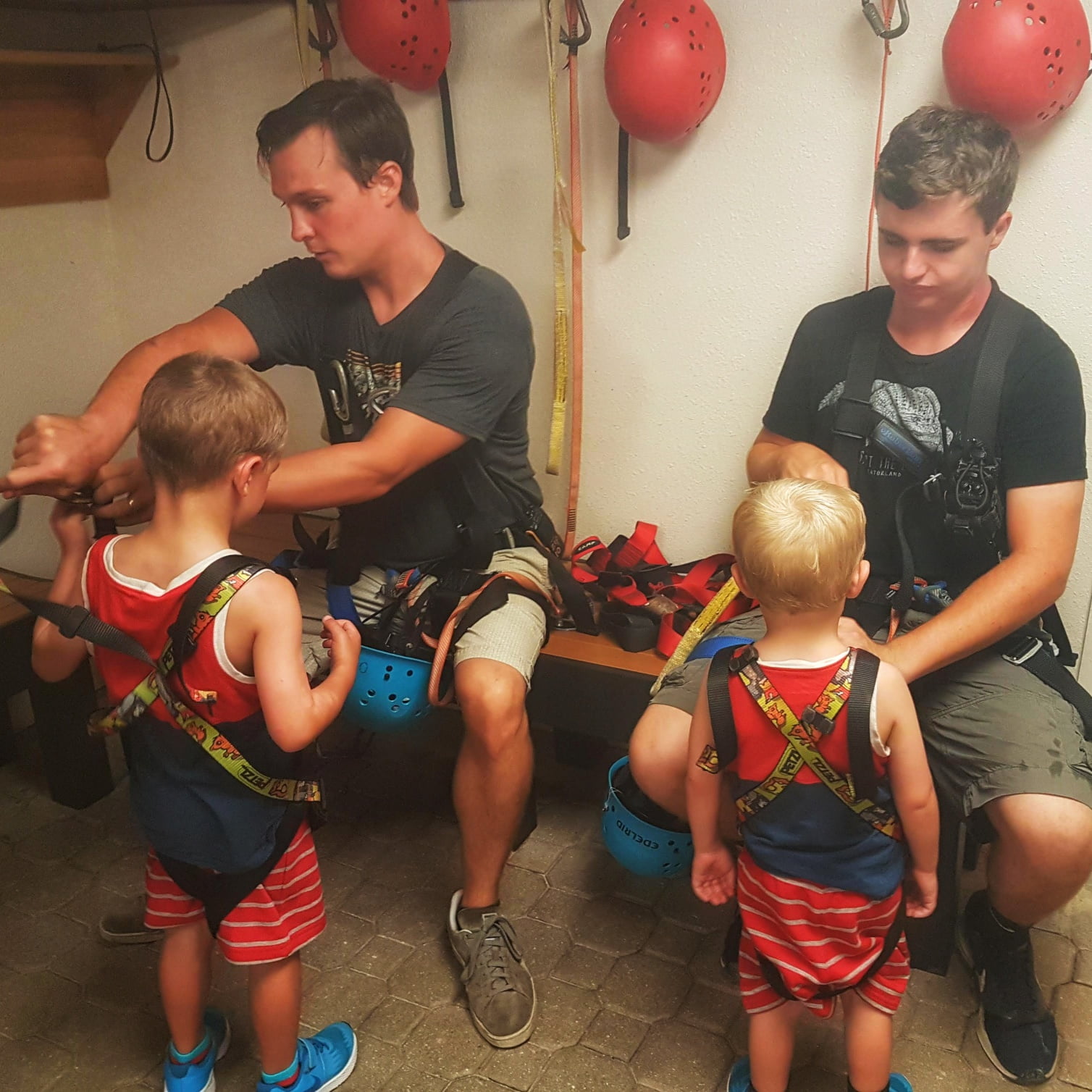 If you are planning a trip to Orlando and looking for a stand out day and experience, don't miss Gatorland. We would highly recommend it and it's a fantastic alternative to the normal parks and attractions.