One of our favourite things to do when in Florida is take a ride on an airboat. It's such an amazing experience, it really stuck in our memory from our last trip to Florida, so we were keen to try it again.
We booked on with Spirit of the Swamp, our captain for the trip was Chris. Spirit of the Swamp offer smaller scale tours than some of the other companies. If you book in a party of four or more, you'll have the boat to yourselves, if there's just a couple of you, you'll need to share the experience with others.
With the six of us our airboat was full, which meant a lovely personal service from Captain Chris. The headsets you are given to wear are fantastic because the captains can provide continuous commentary, and you can communicate with each other as well.
We spent the first 10 minutes with one of our little ones telling us all he loved us over and over via his headset – so cute! Not sure he was aware at that stage Captain Chris could hear him too!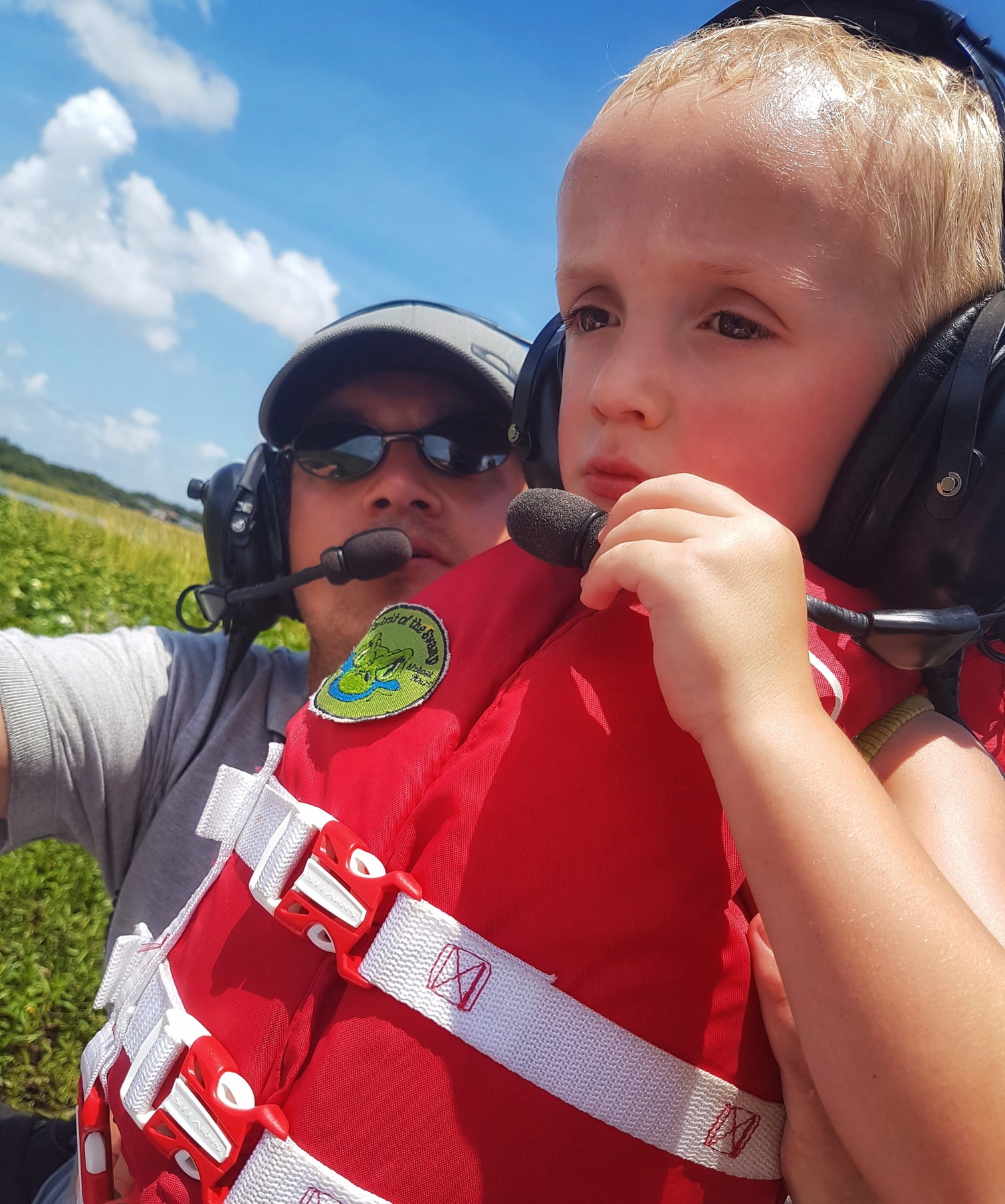 We are quite taken with the aligators in Florida as a family, so the chance to spot a few on our airboat trip was fantastic. Chris knew all the hot spots to take us to. We saw multiple nests with the mums protecting them. A couple were not so happy we were taking a look – but from one mummy to another I can understand that.
The scenery is stunning out there on the water. It feels pretty special to be gliding through all the long grasses. The airboats weave in and out and the whole experience is thrilling. It's absolutely still one of our favourite things to do in Florida.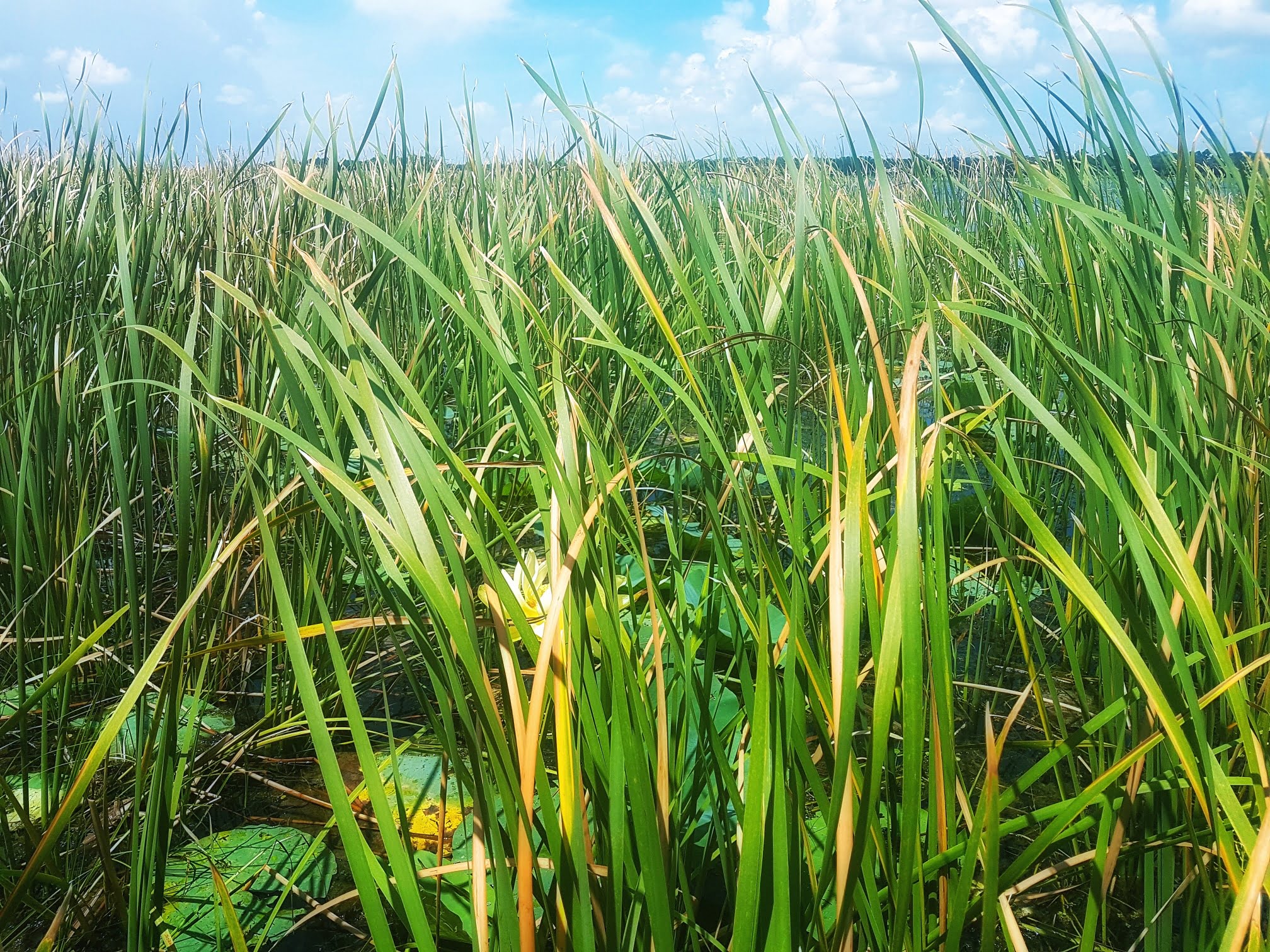 The captains are so knowledgeable and you will learn a lot from your airboat trip. It's amazing to see the aligators in their natural habitat and because of the high-tech headsets you can ask your captain questions as you glide across the water.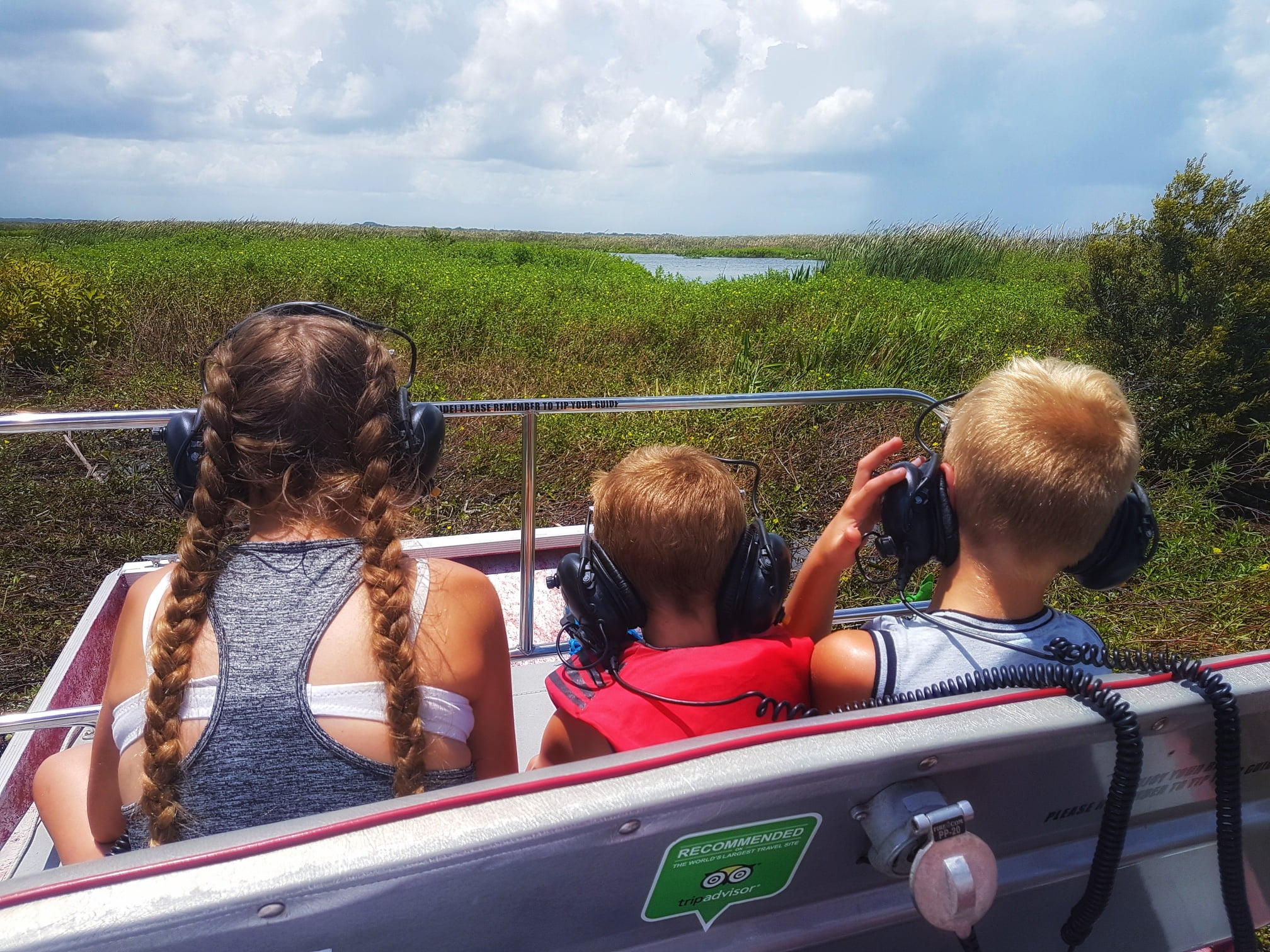 Spirit of the Swamp is open Monday to Saturday and you can book online. There is a fantastic children's play area next to the departure spot and restrooms available too, along with plenty of free parking.
Be sure to stock up on loads of water to take on the boat – it gets hot out there. There are canopies on the airboats but you won't be able to travel as quickly if your captain puts that up.
This really is an experience not to miss whilst in Orlando, it's breathtaking and the amazing reviews on Tripadvisor confirm that.