During a recent family holiday to Florida we spent a day visiting Busch Gardens, a first as a family. A friend mentioned to me before we went that it was her favourite of all the parks.
Initially you think, surely this place can't compete with the likes of Magic Kingdom and the whole Disney thing, but my goodness it really did. I totally get why my friend rated it so much, I have to say that I left feeling exactly the same.
Busch Gardens is located in Tampa, around a 1h30 minute drive from Orlando, where many visitors stay. Don't be put off by the drive, venture over to Tampa and check it out, you really won't be disappointed!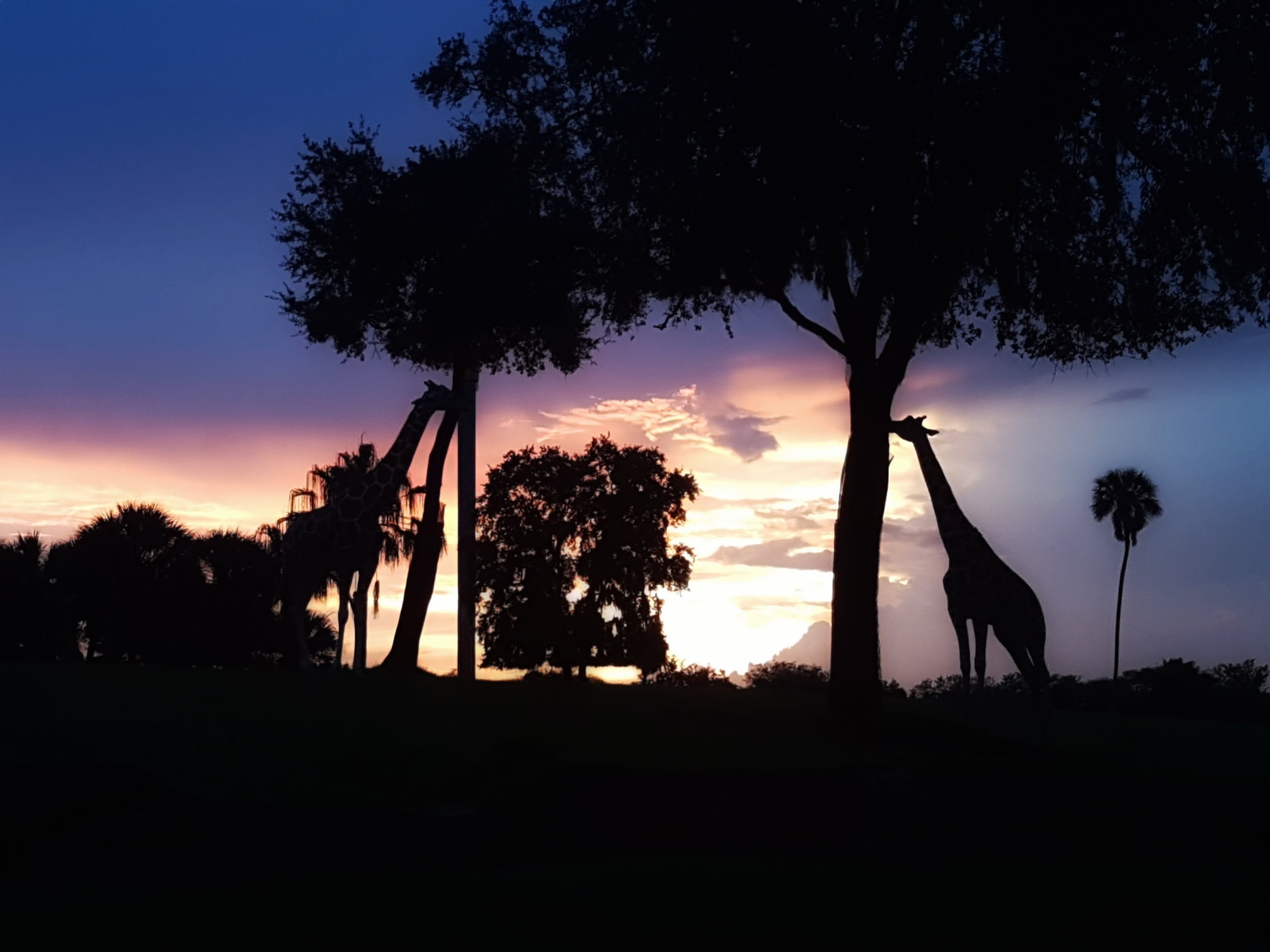 What there is:
There is so much to see and do for all ages and interests – the website really doesn't do the park justice. There are tons of big thrill rides, animals, shows and also loads of areas and rides suitable for younger children. These are not showcased on the website. Don't be put off thinking it's just a park full of big roller coasters and there won't be anything for the younger members of the family. There is a whole Sesame Street area full of smaller rides, play areas, water play, chances to meet fun characters like Big Bird, and even a giant air pillow, sand pit and tree top assault course – whilst some of this information is on the website it's not obvious at all, so don't miss out.
There are loads of wonderful places to eat and drink and get tasty treats too.
There are family-friendly shows and even staff designated to keeping you cool so you can enjoy more of your day – genius!

What we loved:
The Congo River Rapids were a real favourite. We did the child swap which worked really well, as our youngest wasn't quite big enough. It meant the three oldest children got to go twice. You will get wet, but you can jump in one of those standing dryers afterwards if you wish!
We all loved the Sky Ride – the cable car with panoramic views of the park and animals – don't miss this one, but plan it well as you will end up in a different section of the park at the end. The views are incredible!
We LOVED the Stanley Falls Flume – most of us got totally drenched on this one. We couldn't all fit on one so we split into two threes. Most certainly a highlight of the day.
The children loved meeting Big Bird and the little boys spent ages jumping on the air pillow and playing in the sand – this was great as it also gave them a good break from the sun for a while.
We loved the little plane ride! Over 30 years after their daddy went on this with his sister, the little boys flew up high and loved every second. It's a great little ride and still going after all this time!
The Serengeti Express was possibly our favourite part of the day. We took the trip as the sun was setting across the park – that was where we snapped the stunning giraffe picture above. Not something we will forget in a hurry.
The thrill seekers in the family loved the high speed and high thrill rides, and there are plenty of them too! Montu was a favourite in particular, known as Florida's favourite inverted coaster.
We loved the fact that the park is centered around different countries and everything is themed. The whole place is a real sensory experience.

We loved that everything was put together so well and the animals looked super healthy with space to roam. It didn't feel like a zoo, it had much more of a safari park feel to it. There was also an animal care centre where you could learn about some of the animals they have helped and the kinds of things the animal care staff do.
The food outlets in Busch Gardens seemed especially good compared to the other parks and attractions around. The Dragon Fire Grill and Pub was especially impressive. There is also tons of seating in there and one of the shows happens on the stage inside the pub. There is also a separate bar.
It is also one of the easier parks to navigate your way around and everything seems logically set out, which makes getting around easier than in some parks.
Good to know:
Parking costs $22 on the gate or slightly cheaper if you book in advance, you can pay cash or card on entry.
The all-day-dining wrist bands are fantastic but don't purchase too many – around $35 for an adult wristband and around $20 for a child wristband which entitles you to one main meal, plus one side or dessert and unlimited refills of certain drinks every hour during the day. Clearly, no normal person would consume that much food in one day, so you can make the most of the deal by sharing smaller portions regularly within your party. If your approach is more to keep everyone ticking along during the day with smaller snacks, rather than big sit down meals then this will work well for you.
You can hire strollers and wheelchairs if you need to for an additional cost.
Take a small towel and carry spare clothes for little people as there are a few splash parks around – they will get wet… and love it…until they decide they no longer want wet shorts!
Plan to spend the whole day there to get the most out of the park- check the times before you go.
We can't recommend Busch Gardens enough for families. Especially if you have children of a mix of ages, as there is something to keep everyone happy.