I live with a family of thrill-seekers.
I suppose really, at heart I'm a thrill seeker too. I've done plenty of wild sports and activity related things in my life, I'm just a little wary of heights and extreme speed, and I'm probably more cautious since having the children.
Despite that, I think nothing of throwing myself down a black run when we are skiing or heading off on a crazy marathon and I still have a desire to push my limits.
Anyway, the bunch of crazies I live with will give most things a go. I've not found anyone's 'limit' yet, they just keep craving more.
Crazy people listen up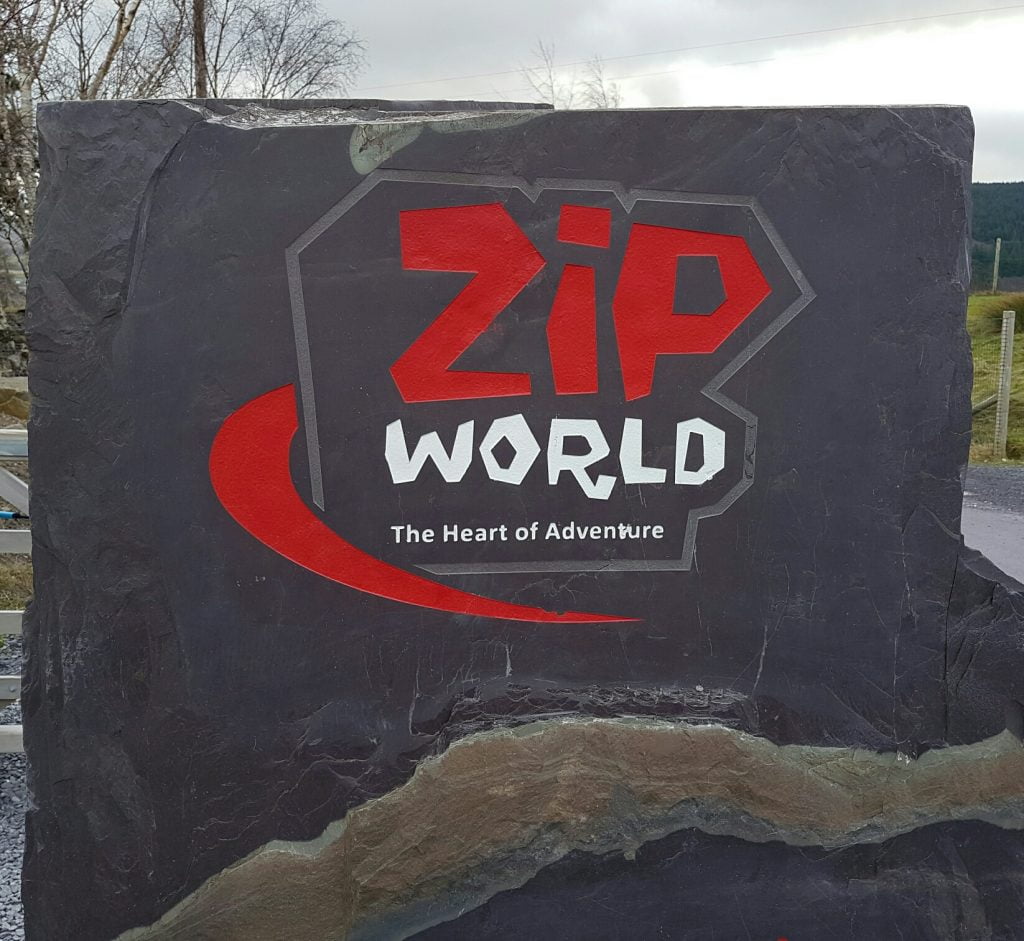 Zip World Velocity, Bethesda, is the fastest zip line in the world and the longest in Europe. This adventure takes you on the Little Zipper to build your confidence before you journey up the quarry on their famous red trucks. You can download a historic talk of Penrhyn Quarry at reception to listen to at your leisure.  Take in the stunning views from the Big Top of Velocity, out towards Anglesey with views of the Isle of Man on a clear day! You will then descend down the Big Zipper over the quarry lake often reaching speeds well in excess of 100mph.
If you are a thrill-seeker too, you'll love this video. If you aren't then you might want to look away now – here is my ten year old going down Velocity. She's awesome – I'm so proud of her.
The whole Velocity experience is amazing. The staff are great, you are well looked after and safety is paramount. They check everything, double check and check again. No chances are taken here. We were so impressed.
If you fancy this amazing experience I would say wrap up warm, take gloves and a hat – you will need them! If your experience has to be re-arranged at the last minute due to bad weather, be understanding, these guys have your safety at heart.
There is a great outdoor space for spectators to watch with an amazing view. Take a picnic or cash with you as the little food hut only takes cash, not card. However, if you leave it a bit longer, this amazing construction will be open. Just look at all the facilities that it will be bringing with it. This will really complete the site and make it much better for spectators and families in general.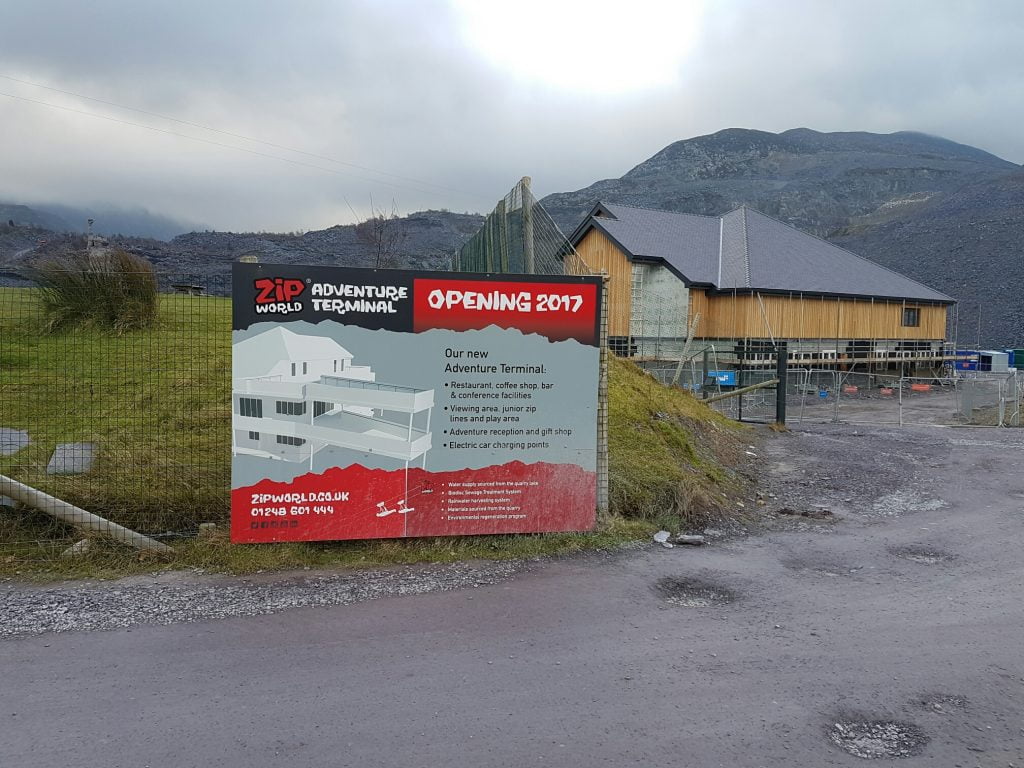 Family fun in the trees
Now, although ten is the lower age limit for Velocity, the younger children didn't want to be left out, so after this we headed to Treetop Nets.
Set in the magical Douglas Fir forest setting in North Wales, the newest bounce sensation is the highest Treetop Nets® in the world, more than 60 feet above the forest floor. With over 100,000 visitors already having experienced this adventure in Cumbria, Zip World is proud to bring Treetop Nets® to North Wales.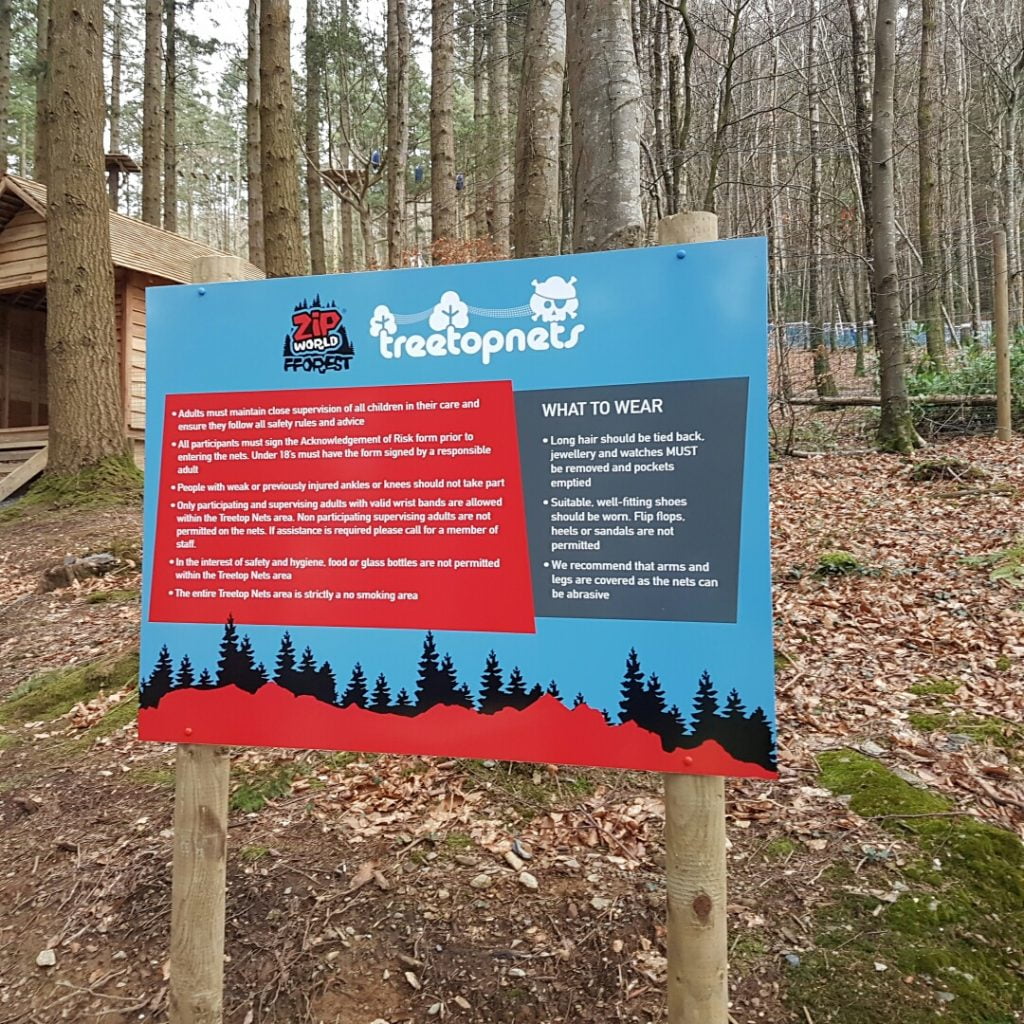 Features include the longest net walkway in Europe, winding through 250m of woodland, with large trampoline like nets and tunnels allowing the whole family to run, bounce and leap between connecting tree houses.
Treetop Nets® is designed to offer an amazing and adventurous way for both children and adults to play up high in the trees. Unlike traditional high ropes courses, you'll be completely surrounded by 3m high walls of netting which means you are always safe and therefore you do not need harnesses.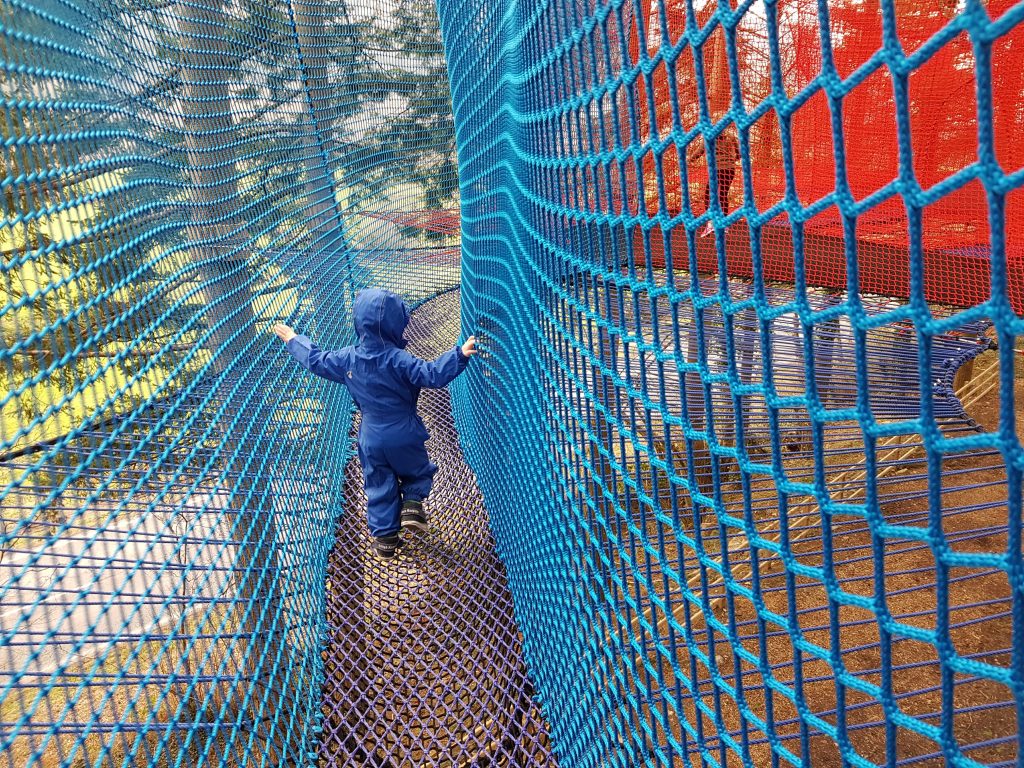 The Fforest Caffi is on site to quench your thirst and banish the hunger and they have the most amazing handmade cakes. If you never have cash on you, don't worry, they take card too.
The lower age limit for the nets is three but if you have younger children with you there is plenty of exploring to do around the forest, you can always have a hunt for the Gruffalo like we did. Here is our youngest doing his best "cheeeese".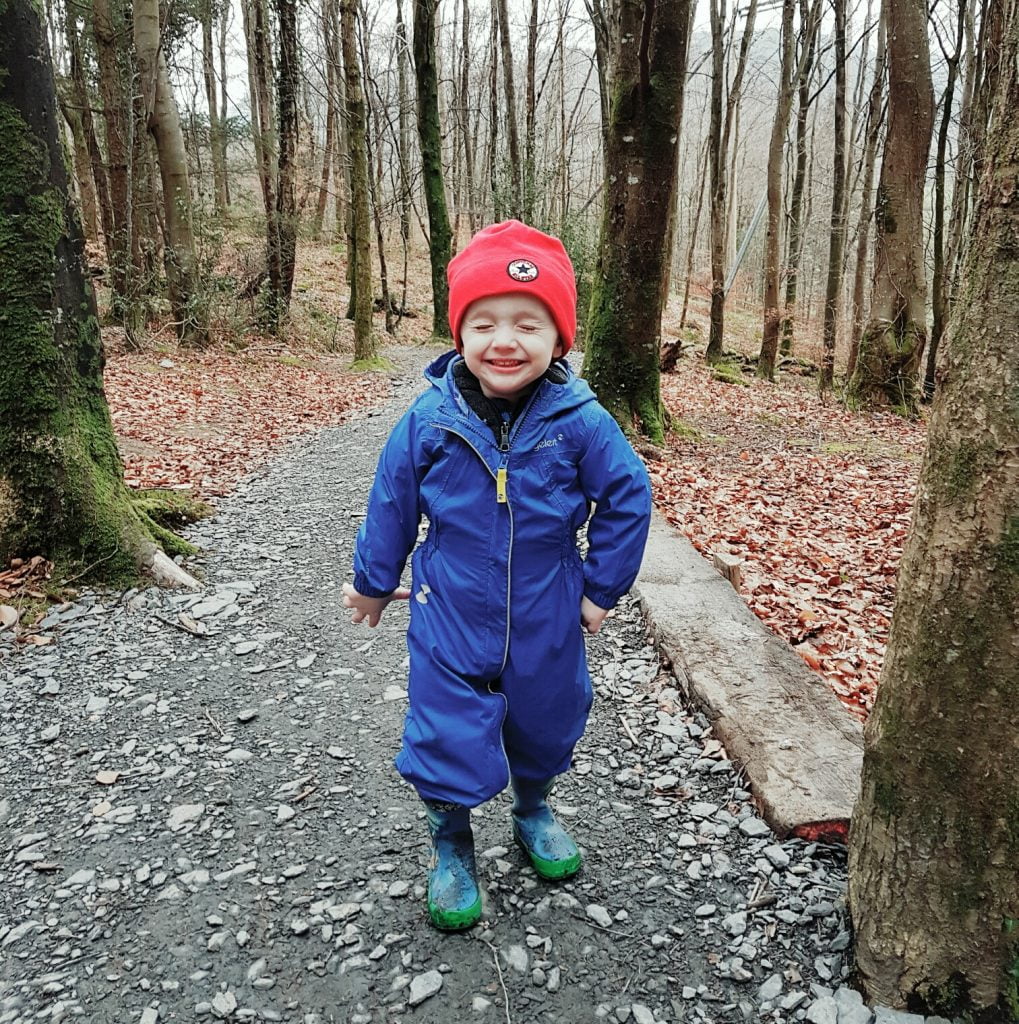 The cafe have ice cream and there are also plenty of sticks to collect – and who doesn't love a good stick right?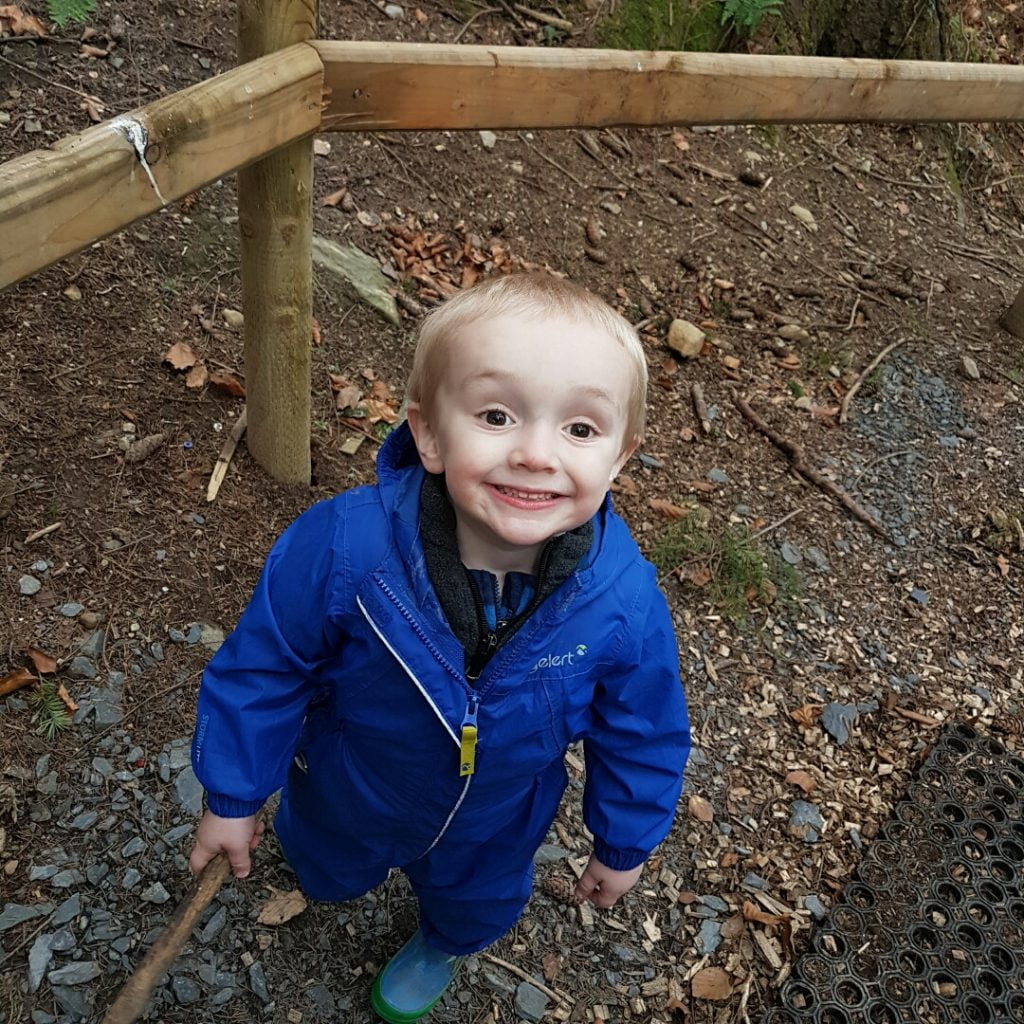 The nets are loads of fun, a great opportunity to spend time together as a family. We would love to head back next year, once this little man turns three, so we can all have fun together.
All the children were shattered by the end of the session! Always a good result!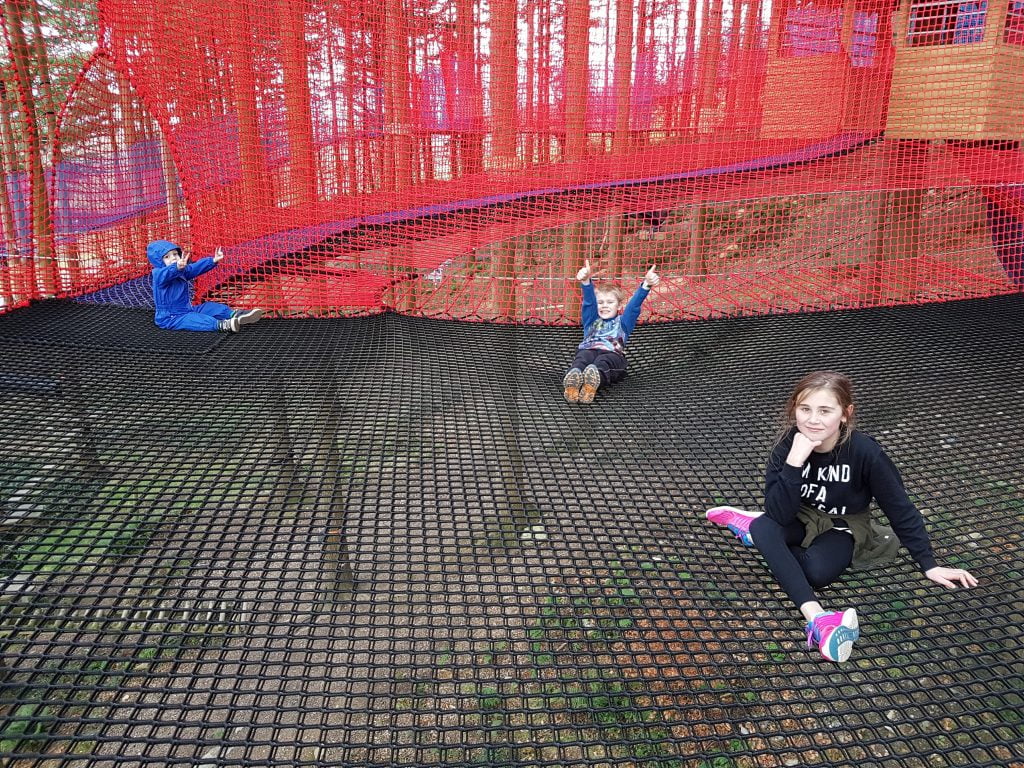 Thumbs up all round here for a great day out. We can highly recommend both activities which out of interest are located at two separate sites about 20 minutes drive apart.