I love to travel and I love to cook. Sadly travelling is not something many of us can do all that often, but what if you could travel the world from your kitchen?
What if you could experiment with a range of different flavours, textures, colours and cooking styles that represented different countries from your own kitchen?
Kitchen Trotter has recently launched in the UK , with the aim to deliver the culinary world straight to your door. Each month, Kitchen Trotter kits offer a culinary journey through a menu full of mystery, delicious products and authenticity. In their kits, subscribers learn how to cook the traditional recipes of a secret kept country.
For those who lack the time or inspiration to cook meals at home, Kitchen Trotter is the ideal solution. It enables people to cook meals from around the world with easy to access ingredients, without the hassle of having to conjure up recipes or go shopping to source ingredients.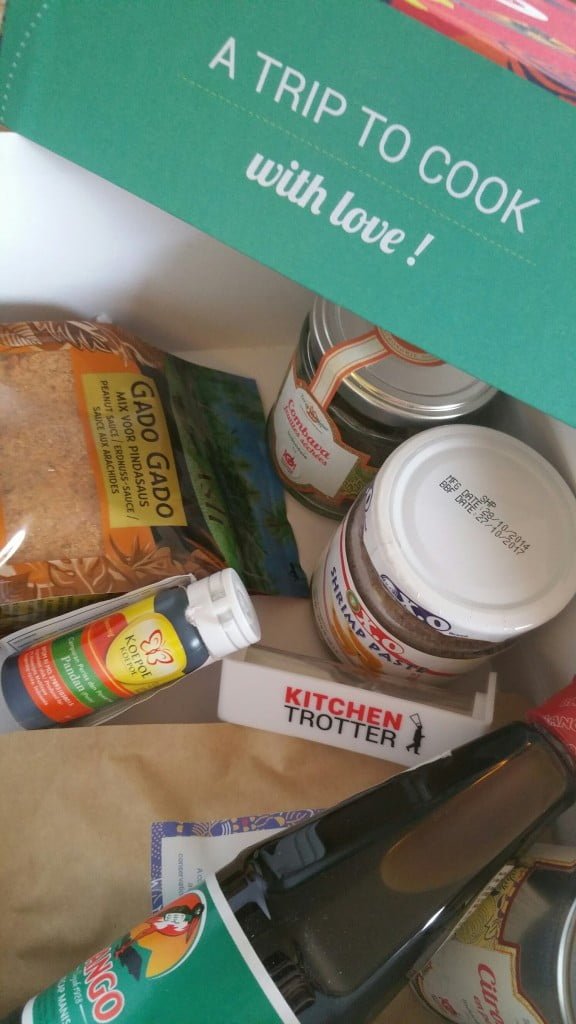 Kitchen Trotter was founded in 2012 on the passion of three French entrepreneurs Pierre-François Lotiron, Aicha Mansouri & Kenza Hachimi from different backgrounds, sharing their love of cooking, the best memories of their travels and the flavours they discovered.
Kitchen Trotter and its community of gourmet travelers already discovered food specialties from all over the world, such as Thailand, Brazil, United States, Senegal. Kitchen Trotter has travelled 15,177 km, developed 150 recipes with almost 238 ingredients. Apparently…this is just the beginning!
Kitchen Trotter also offers tailored subscription with kits accessible to every budget. Subscription offers accessible packages starting from £29.99 – To subscribe to Kitchen Trotter, visit www.kitchentrotter.co.uk
This month was inspired by Indonesia…the smells and the flavours are all amazing but the citronella was my favourite.
Kitchen trotter allows you to travel the world from your kitchen with ease with their handy box delivered right to your door.
You won't find complete meals in the box to recreate, like with some subscription boxes, but you will find a range of different things to inspire your cooking and a few recipes to try out. This would make a great gift idea if you know someone who loves trying out new flavours.
Which country would you most like to travel to from your kitchen? Morocco would be top of my list!