As schools set to close across the UK today for an undetermined length of time, Yoopies, the largest European childcare platform, is launching an appeal to all students and childcare providers to volunteer their childcare services to help support healthcare workers and essential industries. We anticipate mounting pressure on hospitals in the coming weeks, and are now urging students and childcare providers to register as a childcare volunteer to support hospital staff.
Call for childcare to support workers in essential industries
The online childcare platform Yoopies is contributing to efforts across Europe and the UK to help healthcare staff in public and private hospitals access last-minute childcare. CEO of Yoopies, Benjamin Suchar, has said "As hospitals begin to experience more and more pressure, particularly with school closures, the issue of childcare for healthcare staff is an increasing concern. Yoopies is committed to contributing to efforts across Europe to offer childcare support during this particularly intense and stressful period." In 24 hours over 15,000 people across Europe have registered their availability to volunteer during the coronavirus outbreak.
Alongside this measure, Yoopies UK has massively reduced its price for Premium membership from £29.90 to £7.90 for the rest of the population with a full refund guarantee if families can't find somebody, allowing parents to find a childcare provider quickly. Francesca Chong, manager of Yoopies UK comments, "As an increasing number of families need access to childcare, and with many people potentially out of work, we want to ensure childcare remains accessible and affordable for British families." 
Volunteering during the Coronavirus Outbreak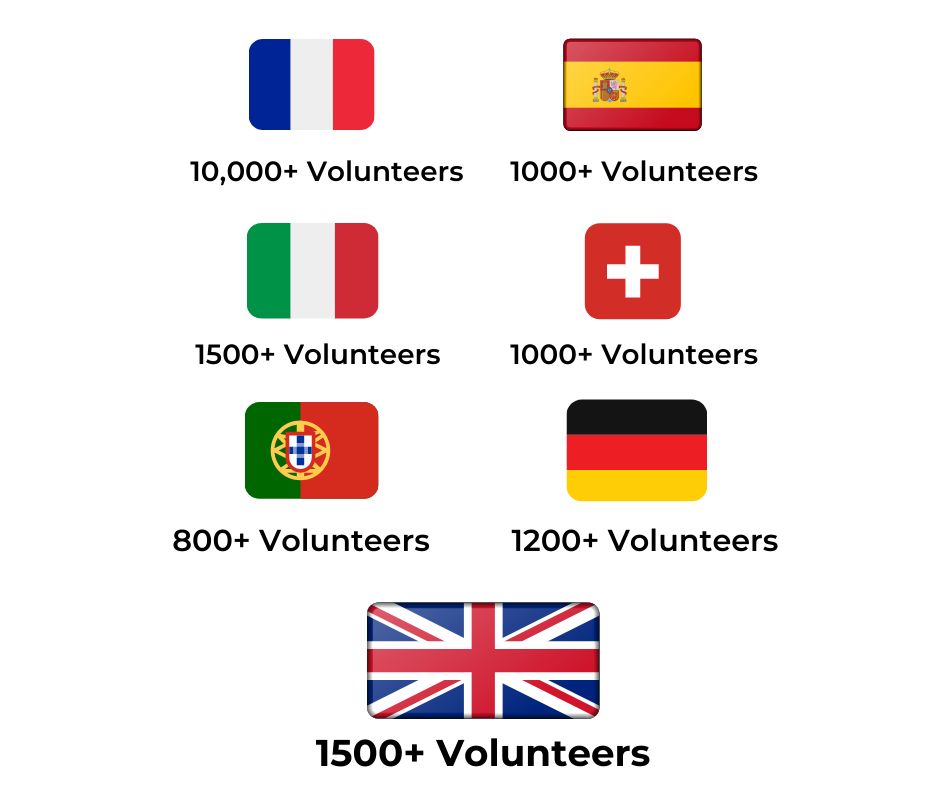 Following Yoopies' call for action, a huge number of users contacted the Customer Support team, offering voluntary childcare service to families who needed it most. In light of this solidarity, Yoopies has now launched the feature "Volunteering during the Coronavirus Outbreak." Every new applicant who registers on the website will be able to select an option showing on their profile that they are willing to volunteer their childcare services for the families of healthcare professionals and other essential service workers.  This feature aims to help healthcare professionals with children to find childcare on a volunteer basis, enabling them to go to work.
Yoopies' CEO Benjamin Suchar commented "I was absolutely amazed at the solidarity of our community coming together, thousands of babysitters have answered our call to offer their service for free, and I thank all who are contributing to this positive movement".
How can you help?
With the COVID-19 outbreak situation changing every day, they anticipate increased pressure on healthcare workers in the UK over the next few weeks to find a childcare solution. Already, nurses and doctors are working longer hours, altering their job role and doing as much as they can to manage the outbreak.
As the number of UK cases approaches "the fast growth part of the upward curve", NHS and private hospital staff are going to require accessible childcare quickly. Yoopies UK is now calling on student networks, childcare professionals and the general public who are available to register as a childcare volunteer on https://info.yoopies.co.uk/we-need-you/. Already, over 1,500 in the UK have registered themselves as childcare volunteers within a few hours of launching the feature and positive community spirit has spread on social media.
Manual verifications are in place for childcare providers signing up on Yoopies and all volunteers have been advised on preventative measures against spreading the virus.