If you are a regular reader of the blog, you may recall me saying that we are very slowly renovating our home. One of the things that is hugely outdated and in need of a total overall is the electrics and that includes the very old sockets and switches.
It's not until you start doing these things that you realise how small changes can actually make an enormous difference in a room. Upgrading sockets and switches is no exception. They can really transform a room and bring it up to date, making it so much more modern and functional at the same time.
Choosing Sockets
As we make these gradual changes it's giving me time to really think about socket placement as well. How many times have you lived somewhere and just felt that all the sockets and switches are in the wrong places? Modern homes today, unless you are personally involved in the placing of sockets, tend to have far too few sockets in rooms, or daft things like no socket on the landing for example. It's often like there has been no thought for where a bed might go in a room for example – because a socket each side would be useful right?
We will be moving quite a lot of our sockets and adding lots more in and at sensible heights too. Why have trailing cables if it's avoidable?
It can be tricky knowing where to look for sockets and switches as there are so many around. A switch is a switch and a socket is a socket surely? WRONG! This is absolutely not the case. Firstly, you can now get sockets with USB ports in which feels like a massive forward step in itself. So you will need to decide if those are something you could benefit from. Now, these are more expensive, however they also mean you could potentially have four things plugged into one double socket as any one time, so think about what will work best for you. Personally I want to put these in the kitchen, all the bedrooms and the home office as a priority, as I think those are the places that would be the most beneficial.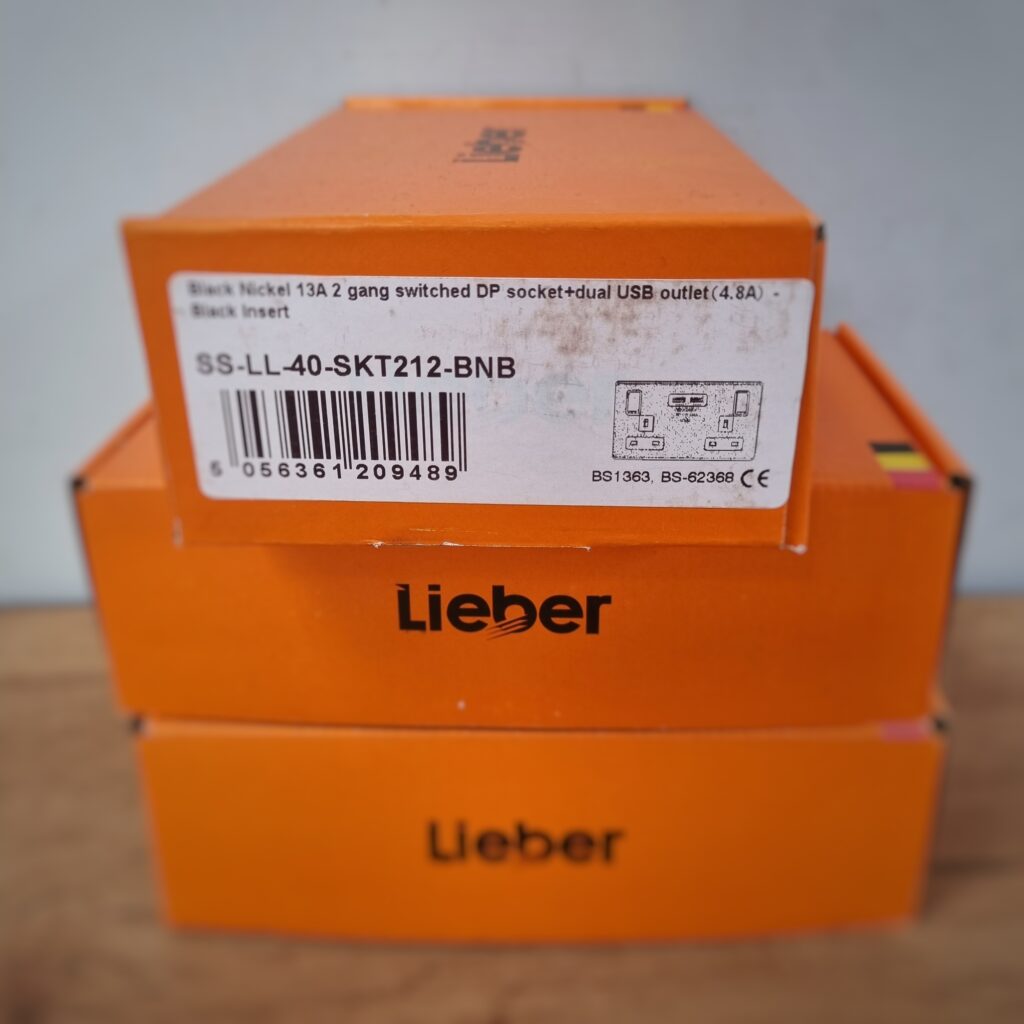 The next thing to consider is what colour/finish you want your sockets to have. This will vary depending on the colour scheme in your home, the age of the property and what final overall look you are going for. You might be quite happy with a standard white plastic, in which case there are plenty of those out there. You may think a brushed chrome would be a better finish perhaps? Maybe your period property would benefit from an antique brass finish on the sockets? Or maybe a set of smart black sockets would be the ideal finishing touch to your home? There are loads to choose from, to see a full range of these sockets head over to elesi, which is where I have recently order ours from. We've gone for black nickel screwless sockets in our home. As we gradually upgrade the electrics, we are going to replace the sockets with these.
Elesi Lighting is a British manufacturer, founded on 30 years of collective experience in sourcing and specifying electrical products for residential and commercial installations. They supply a range of electrical and lighting products for the home, so they are a great place to start.
Choosing Switches
When it comes to light switches, also think about your options and the purpose of the room. So, for example, do you always want the light to be bright? Our kitchen, for example I want to be really bright so I can see what I'm doing. The bedrooms and snug however don't need to always be on a bright light, so they would benefit from dimmable switches.
Again, you can choose from a range of colours and finishes, so you can match the switches up with your sockets. I really love these black nickel dimmer switches, priced at a very reasonable £13.45, these look so smart. We've used these warm white dimmable bulbs with them, so now the room can be lit up brightly, or have a much softer light when a bright light isn't needed.
Of course you can just go for a standard light switch, there are some very smart two-way rocker switches over at elesi, with lots of options depending on the number of lights you have.
What switches and and sockets do you have in your home? Have you noticed any in strange locations, or do you often end up with cables trailing around?