So, last weekend was fairly cold and wet. That doesn't normally bother us, but after being out and about a lot lately we needed a weekend at home to catch up, chill out and get things like homework and other bits and bobs all up to date.
That meant it was an ideal weekend to do a bit of craft. I have mentioned many times how much the children enjoy craft activities. Sometimes though, we need a little inspiration to give us some new ideas, and other times I get into trouble as I haven't got the right colour paint or sequins or worse…sometimes we even run out of glitter, which, any parent of a craft-loving child will know is a crime that warrants jail time!
This is where I have to give a big high five to the creators of Weekend Box Club.
Weekend Box was founded to deliver inspirational, creative activities to busy families who love to spend time together. All their boxes come with free delivery and fit through your letterbox as well as being addressed to your little ones. All Weekend Boxes are themed around topical events (Mother's Day, Easter are coming up!) or fun, exploratory topics (Countries of the world or insects, for example) Activities fit into one of four categories:
Something to Make (arts & crafts)
Something to Bake (cooking activities)
Something to Explore (sensory exploration activities)
Something Green (things to plant or up-cycle)
Weekend Box activities are created by child-play experts to stimulate, nurture and encourage development of key life skills.
If you are a busy family and don't think you will have time for four activities in one weekend, don't worry as there are now new boxes available with just two activities inside. Mini Weekend Boxes contain TWO full activities with all the bits you need (excluding regular items like scissors), delivered in a neat box right through your letterbox. Mini Weekend Boxes cost £4.95 including FREE delivery! The boxes arrive fortnightly but you can pause or cancel your boxes at any time – there are no contracts and no commitment, as they bill you individually for each box.
Last weekend my eldest got to work on the Mini Weekend Box and made a rain forest (currently located on the windowsill in the downstairs loo) .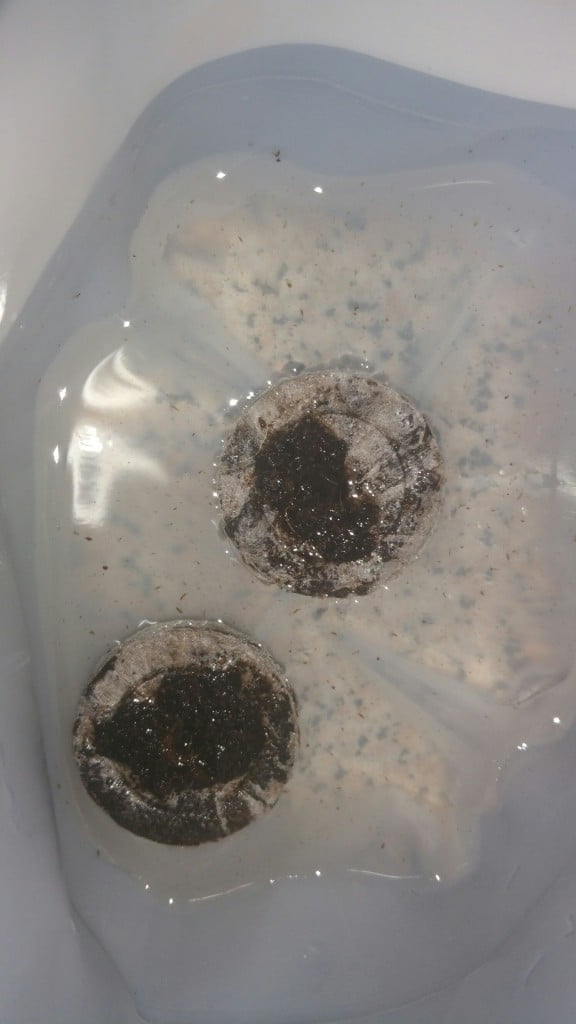 She then made this amazing mask, which I think is really wonderful!
The mini boxes are much more manageable for us but it would be wonderful to have a larger box for the holidays. These are superb value I think and guaranteed to bring joy to the little people.
If any of you readers are inspired to get creative with the children and want to try your 1st Weekend Box for free – use the promo code CHARLOTTE240 when signing up at https://www.weekendboxclub.com
Future boxes will be £4.95 for the Mini Box and £7.50 for the Bumper box, but you can pause or cancel your boxes if you're not completely satisfied at any time.
Happy crafting!