If you didn't catch part one in this series you can read it here. We gave some examples of things you can do on a nature trail and how to pitch it at different ages of children.
As the weather seems to be finally improving, we are spending more and more time outside. I am hoping for lots of picnics in the garden this summer!
We've been exploring the different flowers  in the garden and the children have been touching and smelling them. It doesn't matter how little they are, they can enjoy touching and feeling things around them. Even the smallest of fingers like to get involved.
We discovered a hiding hole for the spiders this week which was quite exciting, and there was a big web inside. We watched a few spiders scurry in and out of here.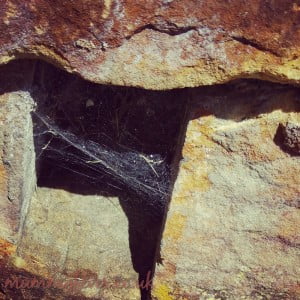 We've also been meeting some new little friends. This little chap hung around with us for ages before flying away.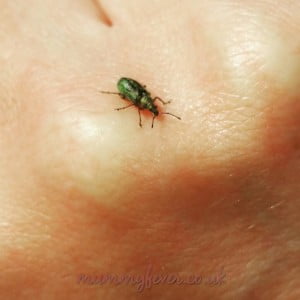 As far as snails go, we can't decide if this one is just very fast OR if there are lots that look the same – for now, we have named him 'Turbo'.
Whatever we find, we have to take it to show the 'neighbours'.  It's very cute, they get introduced to all the creatures we find.
Meet the neighbours…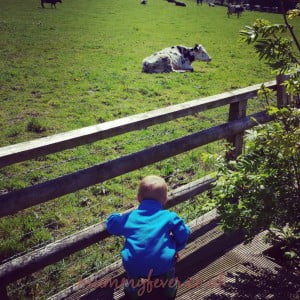 What discoveries have your little ones made this week?